During a week of economic turmoil and terrorist attacks, President Obama appealed to his countrymen to behave with more maturity and inclusiveness.
The son of a Kenyan Muslim who occupies the White House gave a stirring State of the Union address on January 12. President Barack Obama recognized back in 2004 that his presence on the stage was "pretty unlikely." He declared then that in no other country on Earth was his story possible. He was right. At its best, the United States can be a magical country with opportunity, multiculturalism and freedom.
Obama personifies this spirit of America. No European country would elect a black man to office. The same is true for any country in Latin America, the Middle East or Asia. At its best, the US has managed to assimilate minorities from distant shores and multiple faiths. This land of Puritans who set out to create a "Shining City upon a Hill" now has a Supreme Court with three Jews and six Roman Catholics as justices. Despite fervent Evangelicalism in the country, not one Protestant—leave aside a Puritan or Evangelical—is a justice in the highest court of the land.
Since Americans declared their independence in 1776, they have managed to forge a future that is markedly different to the Old World. Old Etonians still rule the United Kingdom with aplomb and the Queen remains the big boss of the Church of England. Social mobility in Britain might have improved since Victorian times, but the top positions are still out of reach for a commoner.
Yet when you peer under the hood or the bonnet, both the US and the UK are more complex than they appear. In the US, health care is supremely expensive and millions still lack access to it, despite Obama's signature health care reform. In the UK, everyone has access to health care if not of the five star sort that the rich get in the US. A third of African American men end up in jail, while no minority in the UK suffers mass incarceration.
Obama's address has come at a critical time. Global markets have been jittery this week. Stocks fell in Japan, Europe and the US because of sell orders from oil producing countries. Oil prices continue to sink even as sanctions on Iran end as part of the nuclear deal. Emerging markets relying on commodity prices are in disarray. Even the Chinese dragon is huffing and puffing instead of breathing fire.
The Royal Bank of Scotland (RBS) is playing Cassandra. It predicts a "fairly cataclysmic year" in which stock markets could fall by 20% and oil could slump to $16 a barrel. It states that "the world has far too much debt to be able to grow well" and automation is "on its way to destroy 30-50% of all jobs" in affluent economies.
On July 4, 2015, this author argued that the Greek debt crisis signaled "the beginning of the end of the current debt-fueled global financial system." On September 19, this author wrote that unresolved economic contradictions made the risk of a global recession real. RBS is painting a grimmer picture and advising investors to "sell (mostly) everything" because there is no one "left to take up the baton of growth." The Wall Street Journal reports that plunging oil prices "could sink a third of US oil producers." Clearly, Obama could not have chosen a better time to bid adieu.
Globally, things did not go well this week. Indonesia, a country where Obama spent some of his childhood, has suffered a terrorist attack. Six explosions and trigger happy gunmen killed three people and wounded over 20. Indonesian commandos emerged with credit as they dealt with the situation swiftly and efficaciously. Yet the largest Muslim country in the world remains vulnerable. In 2002, the Bali bombings killed 202 people. Jemaah Islamiyah, a violent Islamist group, was found responsible. This time, the dreaded Islamic State predictably claimed responsibility for the attacks. More attacks will inevitably occur as fundamentalists and bigots attack the syncretic form of Islam that Indonesia practices.
This week, an attack in Turkey left ten people dead, of which at least eight were German tourists. Fifteen others were wounded, most of them German again. Istanbul's posh Sultanahmet district has been largely deserted since. The Islamic State is the suspect again. Security in Turkey is taking a beating. Many suspect Islamist Prime Minister Recep Tayyip Erdoğan of sympathizing and even supporting extreme Islamists in the past. Now, Erdoğan has a fight on his hands even as he continues to focus more on pummeling the Kurds than on curtailing the Islamic State.
Even as the global economy wobbles and terrorism takes international dimensions, Taiwan has some cheering news. Tsai Ing-wen was elected as president. She is the first woman elected to the position. Tsai supports de jure independence from China and promises greater transparency in government. Now that she is in power, she has vowed to preserve the status quo in relations with Beijing. However, she has asked the Chinese to respect Taiwan's democracy and called upon both sides to avoid provocations.
In the 1930s and 1940s, the communists and the Kuomintang (KMT) fought a brutal civil war. The latter lost and fled to Taiwan. Since then, both countries have developed into dynamic economies. As a small island state, Taiwan has moved from authoritarian rule to a vibrant democracy. The KMT, which has ruled Taiwan for most of the past 70 years, lost to Tsai's pro-independence party.
The KMT lost because people worried about low wages, increasing inequality and a flailing economy. They were uncomfortable about Taiwan's growing economic dependence on China. Trade and investment flows have reached new highs. It is little surprise that China sneezed and Taiwan caught a cold.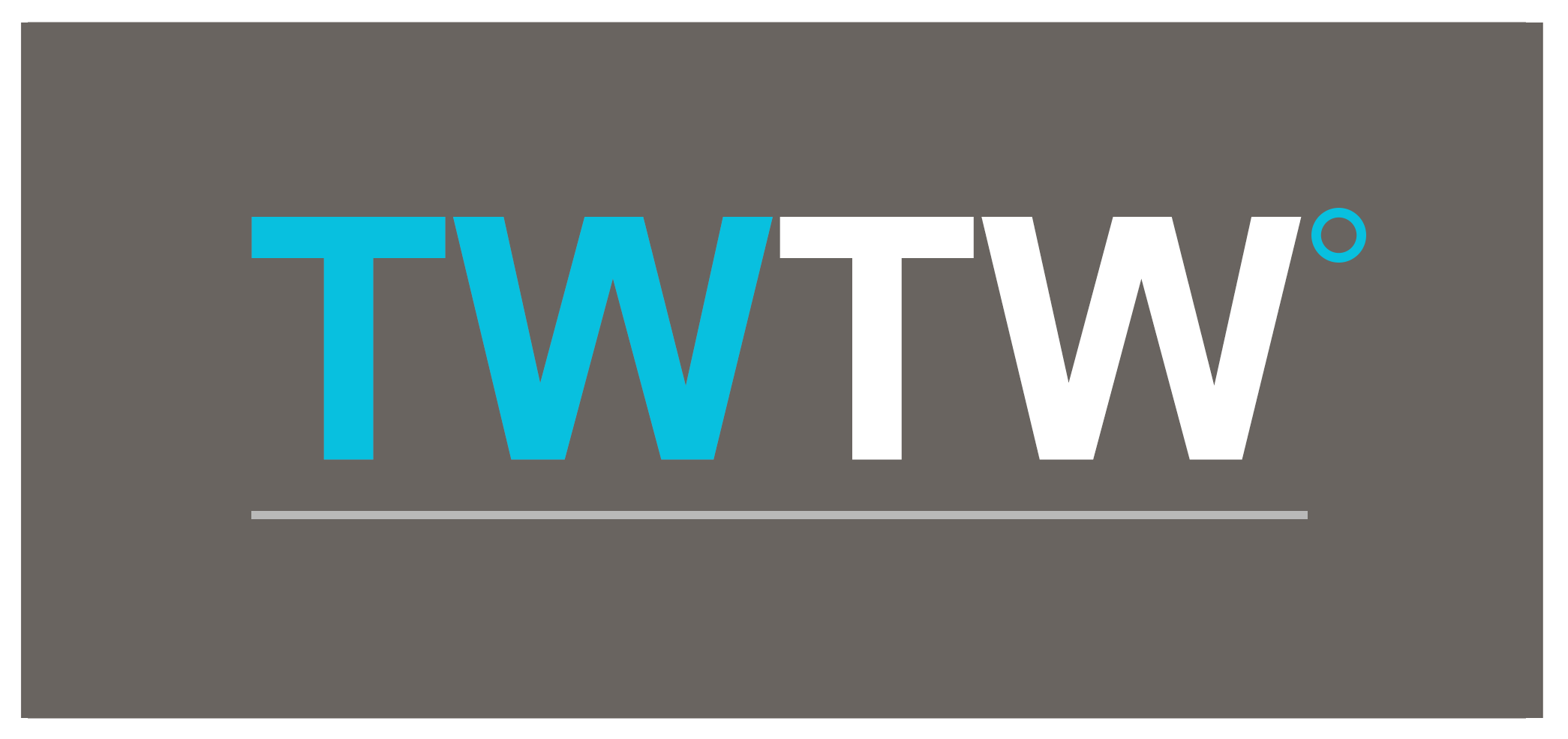 Taiwanese voters have opted for a leadership that will not jump into bed with China but will keep a safe distance. They have voted for sovereignty, democracy and self-rule. China will not be too pleased because it still holds that Taiwan is a breakaway province. It just wants to preserve the status quo. Tsai is promising to adhere to it too, but she has a different set of values and has been elected on a platform of change. The risks of a China-Taiwan confrontation have just gone up.
In light of the events this week, Obama's address was soothing not only for the US, but also for the rest of the world. At his best, the US president is an inspiring figure with spellbinding skills of oratory. At his last State of the Union address, Obama set out a case for an engaged, meritocratic and tolerant America. He was candid about his challenges even if he was at times glib about his proposed solutions.
The US is going through a strange crisis of confidence. Although the unemployment rate has fallen, more Americans have dropped out of the labor force. The number of Americans over 16 looking for work has dipped to a 38-year low. Rising inequality is breeding resentment. Charismatic candidates are running for president, promising quick fixes to deep problems. They are also peddling hate against immigrants and Muslims. Donald Trump and Ted Cruz are the frontrunners in the Republican primary, sending shivers down many spines.
In his last address, Obama did offer rhetorical and nationalistic red meat to Americans as their staple fare. He pointed out that the US is the strongest nation in the world to whom everyone turns for leadership. He also stretched the truth considerably when he claimed that American "troops are the finest fighting force in the history of the world." Yet for all its humbug, Obama's speech is of historical importance.
The president spoke about opportunity and security in the new economy, with globalization and automation gobbling away jobs and squeezing the workers. He explained the importance, relevance and immediacy of climate change. He championed public health and increased trade. He argued for controlling the role of money in elections and ending gerrymandering.
Most importantly, Obama harked back to the Enlightenment and unambiguously rejected any politics "that targets people because of race or religion." In a world of Trump, Cruz and the Islamic State, this is an invaluable message from a once "skinny kid with a funny name" who has become the most powerful man in the world.
*[You can receive "The World This Week" directly in your inbox by subscribing to our mailing list. Simply visit Fair Observer and enter your email address in the space provided. Meanwhile, please find below five of our finest articles for the week.]
---
Is Terrorism the New Normal in Turkey?
Turkey is in a state of uncertainty. Terrorism and war in the country's southeast are a real possibility.
Since June 2015, there have been four major terrorist attacks in Turkey. One in particular, in Ankara, was the worst in Turkish history.
On January 12, 2016, a bomb rocked Istanbul. At around 10:20am (GMT+2), in the heart of Sultanahmet, just yards from the iconic Blue Mosque, ten people were killed and 15 wounded when a suicide bomber detonated an explosive device. Six of the deceased were German tourists.
Questions were asked about the perpetrators. Was this the actions of the Kurdistan Workers' Party (PKK)? Or was it the Kurdistan Freedom Falcons (TAK), a pro-Kurdish splinter group responsible for the recent mortar attack on Istanbul's second airport in December? Was it the DHKP-C, a leftist revolutionary movement responsible for the January 2015 suicide bomb attack—also in Sultanahmet—that killed one police officer and injured another?
It is now known that a 1988-born Syrian was the suicide bomber. The gender… Read more
---
The Most Important Presidential Campaign Speech: Bernie on the Banks
In a recent speech, US presidential candidate Bernie Sanders took on big banks and Wall Street. Veena Trehan breaks it down.
On January 5, US Senator Bernie Sanders gave the most important speech by a presidential candidate this campaign season. The topic: Wall Street and the economy.
"Greed is not good," proclaimed Sanders, riffing on Gordon Gekko's famous pronouncement in the movie Wall Street, just miles from that financial center. "In fact, the greed of Wall Street and corporate America is destroying the fabric of our nation. And here is a New Year's Resolution that I will keep if elected president. If you do not end your greed, we will end it for you."
The bold speech addressed a topic that should be a main focus of debate, particularly during the race for the presidency. The 2008 financial crash caused a recession that is wiping out $6 to $36 trillion from America's economy. Yet the talk received scant media coverage. It's hard to attribute this to recent high-visibility… Read more
---
Getting Out of Poland's Remand Prison
Maciej Dobrowolski spent 40 months in prison because he was accused of committing two felonies. The excessive use of detention in remand is under the spotlight in Poland.
On the far-flung northern outskirts of Warsaw, Poland's largest remand prison, Warsaw-Bialoleka, serves as a distant memory of the country's communist past. Built in the 1950s, it held 600-plus Solidarity leaders and activists following a crackdown on the movement during the communist regime's imposed martial law three decades later.
Today, the facility detains well-over 1,000 inmates, and while it's a different to the 1980s, some of them are held without sentence for much longer periods of time than the Solidarity internees.
Maciej Dobrowolski, 37, was living behind the impenetrable concrete walls and loops of barbed wire of the Warsaw-Bialoleka remand prison for over half of his 40 months inside.
Last September, he was unexpectedly released on bail, and he wholeheartedly credits his friends and the media for it, not the Polish judicial system. Now, stooping over a table at an… Read more
---
An Open Letter From Indonesia to Daesh
Muslims and non-Muslims in Indonesia will not be divided.
Today, Indonesians are mourning. Our people were taken away from us, and dozens of others were injured as a result of horrendous acts of terrorism in Jakarta that you claimed responsibility for. Several hours later, Indonesian authorities and the media reported that the attacks were perpetrated by Daesh, aka the "Islamic State."
For us—the people who adhere to the same faith that you claim to belong to—the incident is painful. You have slandered our religion that does not propagate violence or murder against innocent individuals.
Do you realize that by committing such actions, you actually demean Islam itself? Have you ever thought what non-Muslims must think when they learn that an organization with the name "Islamic" is killing innocent people in such brutal and barbaric ways? Did you ever stop and think that the people whom you target may themselves be your brothers and sisters in Islam?
Do not forget that the country you attacked on January… Read more
---
Refugees Welcome at Our Table
Lyndall Stein remembers the remarkable people her parents welcomed in their London home.
Growing up in in London in the 1960s, we had two tables that welcomed refugees.
There was our kitchen table where my mother Jenny provided a never-ending flow of her nourishing bean soup, warmth and sustenance to the constant flow of refugees from South Africa, who fled prison and death but continued their fight for freedom. My mother always had refugees at her table.
There was another refuge from the rigors of the struggle: My Jewish father Sylvester's poker table. The players—heroes in the fight against fascism and racism—bet for big stakes with their lives, small stakes at the table:
Helder Macedo, the great Portuguese poet and writer, who left his beloved country and language to escape the vicious regime of the fascist Salazar regime.
Rudi Nausser, who escaped Nazi Germany aged just 14 with his mother, carrying on them only a money belt to bribe their way out of Germany and away… Read more
The views expressed in this article are the author's own and do not necessarily reflect Fair Observer's editorial policy.
Photo Credit: US Department of Agriculture
---
We bring you perspectives from around the world. Help us to inform and educate. Your donation is tax-deductible. Join over 400 people to become a donor or you could choose to be a sponsor.
For more than 10 years, Fair Observer has been free, fair and independent. No billionaire owns us, no advertisers control us. We are a reader-supported nonprofit. Unlike many other publications, we keep our content free for readers regardless of where they live or whether they can afford to pay. We have no paywalls and no ads.
In the post-truth era of fake news, echo chambers and filter bubbles, we publish a plurality of perspectives from around the world. Anyone can publish with us, but everyone goes through a rigorous editorial process. So, you get fact-checked, well-reasoned content instead of noise.
We publish 2,500+ voices from 90+ countries. We also conduct education and training programs on subjects ranging from digital media and journalism to writing and critical thinking. This doesn't come cheap. Servers, editors, trainers and web developers cost money. Please consider supporting us on a regular basis as a recurring donor or a sustaining member.