October 17, 2015 23:55 EDT
Erdoğan and Netanyahu are acting cynically to preserve their grip on power, exacerbating the instability and violence engulfing the Middle East.
In Ankara, bombings at a rally organized by left-wing organizations led to over 100 dead and more than 400 injured. It was the biggest attack in Turkey's recent history and has roots in the country's tortured past.
Mustafa Kemal Atatürk created the Republic of Turkey in the aftermath of ignominious Ottoman defeat in World War I. This was a time when the victorious allies sought to dismember Turkey, while British, French and Italian troops occupied Istanbul itself. Atatürk's remarkable military victories enabled the Turks to snatch victory from the jaws of defeat. They forced the allies to replace the draconian 1920 Treaty of Sevres with the 1923 Treaty of Lausanne. On October 29, 1923, a new Turkish nation state emerged from the ruins of the Ottoman Empire.
Atatürk was a remarkable leader who yoked Turkey out its Ottoman past through sheer force of will. He adopted laïcité, the French idea that imposes a strict separation of church and state. Sharia law gave way to new penal and civil codes. Gender equality and female education became state priorities at a time when much of Europe and the United States were frozen in patriarchal modes. Sabiha Gökçen, one of Atatürk's adopted daughters, became the world's first female fighter pilot. In a bid to modernize Turkey, Atatürk promoted European dress and was audacious enough to replace the old Arabic script with a new modified Roman alphabet.
Atatürk was opposed by many who believed he was jettisoning tradition. There were recriminations, rebellions and assassination plots. His abolition of the caliphate did not go down too well with devout Sunni Muslims at home and abroad. In India, Muslims began a Khilafat movement to defend the caliphate after World War I. They joined forces with Mahatma Gandhi whose noncooperation movement incorporated Muslim demands. Three Islamic conferences in Cairo, Mecca and Jerusalem attempted to restore the caliphate. Yet Atatürk remained resolute in forging a new secular nation state where Islam would cease to be a political instrument. The father of modern Turkey was obsessed with the idea of national progress, aspiring to create a "radiant civilization" based on science and knowledge.
Turkey experienced a tectonic shift when Recep Tayyip Erdoğan was elected as prime minister in 2003. Earlier, the secular republic had banned Erdoğan from politics and even sent him to jail. In one of his speeches, Erdoğan ostensibly quoted Mehmed Ziya Gökalp but used lines that Gökalp had not penned. "The mosques are our barracks, the domes our helmets, the minarets our bayonets and the faithful our soldiers," declared Erdoğan. Secular Kemalists who continue to detest Erdoğan promptly packed him off to the wilderness.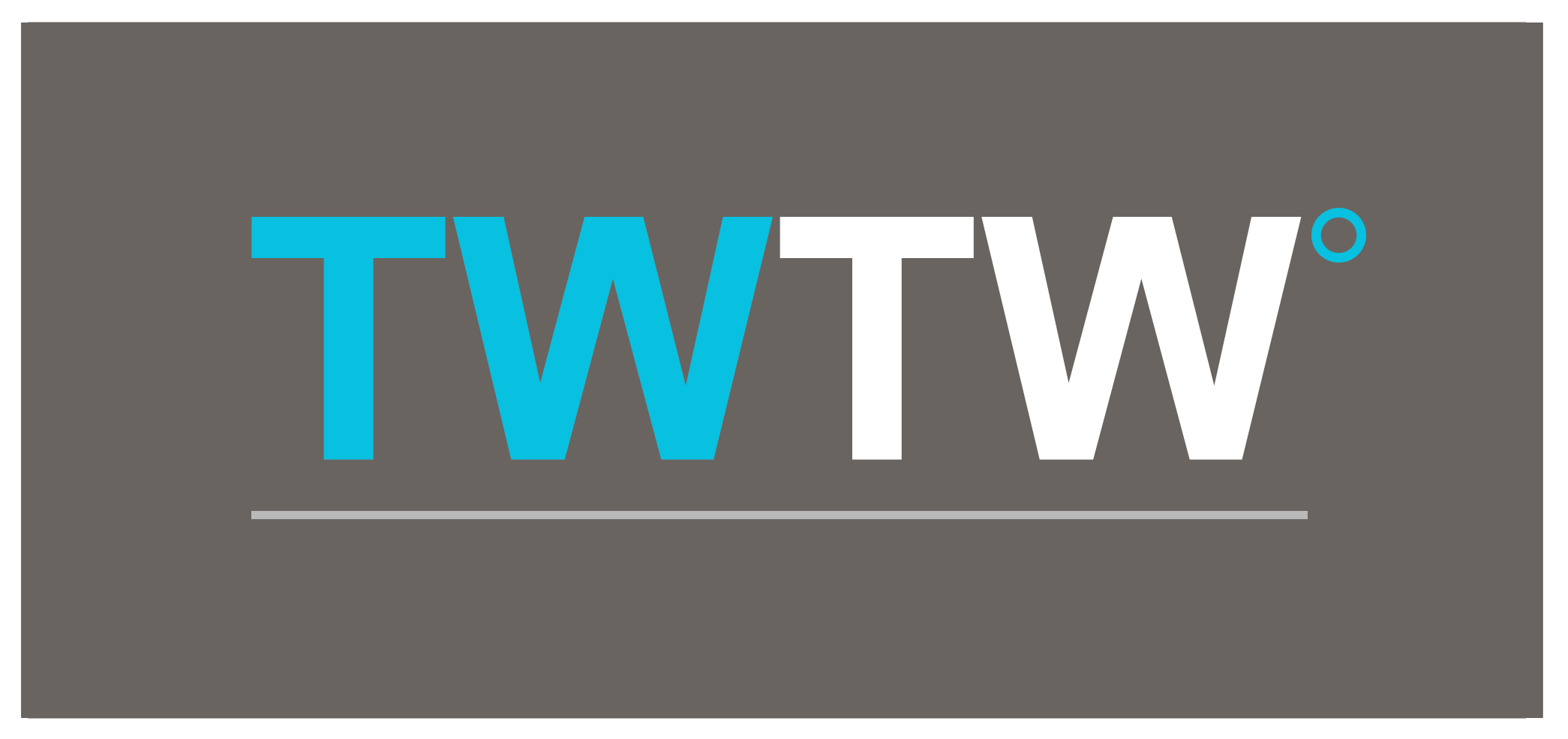 Luckily for Erdoğan, the secular Turkish elite gradually lost legitimacy. It turned effete, became irredeemably corrupt and failed to meet the expectations of its citizens. The rising middle-classes of Anatolia got tired of Turkish elites who, in the words of Erdoğan, "have drunk their whiskies for years overlooking the Bosphorus … and have looked down on everyone else." In 2003, Erdoğan won because he was dynamic and did a good job when he was the mayor of Istanbul. In 2014, Narendra Modi won in India for similar reasons.
In his early years, Erdoğan invested in education and infrastructure. The economy grew strongly under his watch as he pursued largely liberal economic policies. In an enlightened move, Erdoğan began a rapprochement with the Kurds, allowing the use of Kurdish language, restoring Kurdish names of towns and cities, and even reaching out to the Kurdistan Workers' Party (PKK), which had been waging an armed struggle against the Turkish state since 1984.
With time, Erdoğan has turned more autocratic. In 2013, he crushed protests in Gezi Park. His government has been dogged by allegations of corruption. Tapes appeared on YouTube in which he was purportedly giving directions to his son to stash away huge sums of cash. Most symbolically, Erdoğan has built Ak Saray, a pure white palace on 50 acres of Atatürk Forest Farm. It cost more than $615 million, caused massive environmental damage and was built in contravention of court orders. By building a 1,000-room palace on what was once Atatürk's land, Sultan Erdoğan is inaugurating a new era where Islamic identity and Ottoman grandeur now define Turkey.
Many have suspected Erdoğan of sympathizing and even supporting extreme Islamists. A 2007 Der Spiegel article examined how cities like Malatya were turning radical and how derin devlet (the term Turks use for deep government) was creating an atmosphere of fear in Turkey. In the bloody civil wars engulfing Syria and Iraq, Erdoğan was suspiciously soft on Islamic State (IS). Earlier this year, Turkish tanks stood silent a few hundred meters away as Kurdish fighters battled IS for Kobane in Syria. The Kurds drove IS out of Kobane, but the latter responded by bombing young activists who had gathered to discuss Kobane's reconstruction in the neighboring Turkish town of Suruç. The conflagration raging in the region finally crossed Turkey's border on July 20.
Erdoğan's reaction to Suruç has been cynical and shortsighted. Although he managed to get elected as president in 2014, Erdoğan's party lost its parliamentary majority in June. Erdoğan used Suruç as an opportunity to portray himself as a strong leader and ordered his jets to strike the Islamic State. He also targeted the PKK, a move that made no strategic sense but makes perfect political sense. The left-leaning People's Democratic Party (HDP) won 13.1% of the vote and emerged as the third largest party in a hung parliament. Erdoğan sees Selahattin Demirtaş, the HDP's charismatic young Kurdish leader, as a threat. Erdoğan calculates that conflict with the Kurds will trigger latent Turkish pride, undercut Demirtaş and give his party a parliamentary majority in the forthcoming election on November 1. The fact this conflict might rip apart Turkey and bolster IS does not bother the sultan too much.
In the Holy Land, once ruled by the Ottomans from 1517 to 1917, Palestinians torched Joseph's tomb in Nablus, a city in the West Bank. Violence has been spiraling out of control throughout October. Angry Palestinians have been stabbing or shooting Israelis on a daily basis, seven of whom have died. In response, Israel has killed 30 Palestinians. More importantly, Binyamin "Bibi" Netanyahu's government has decided to demolish the homes of the families of those accused of or involved in attacks on Israelis. Once upon a time, the British carried out this practice against "Jewish terrorists," and today Israeli Jews are doing unto others what was done to them. Punishing people on mere suspicion makes a mockery of rule of law, and punishing their families for acts they might not have committed is simply barbaric.
Bibi has tightened the screws on Palestinians for a while. Under his watch, Israeli Jews have continued to build settlements in the West Bank, ignoring international law as well as pressure from the US government. For decades, Palestinians have been squeezed out of East Jerusalem. Haaretz, a leading Israeli publication of 1919 vintage, has chronicled the relentless repression, constant racism and violation of basic human rights that Palestinians experience on a daily basis. In September, it published a story that highlighted how "East Jerusalem residents feel they have nothing left to lose." Yet Bibi's government is squeezing the Palestinians further. Young Palestinians may have no organization, little training and primitive weapons, but their hearts are full of frustration, hopelessness and rage.
Both Erdoğan and Bibi are strong men who would do anything to retain their grip on power, but they could do well to remember that those who sow the wind reap the whirlwind.
*[You can receive "The World This Week" directly in your inbox by subscribing to our mailing list. Simply visit Fair Observer and enter your email address in the space provided. Meanwhile, please find below five of our finest articles for the week.]
Hillary Clinton's Duplicity and Media Complicity
In the Democratic presidential debate, Hillary Clinton repeatedly misrepresented her history and positions on a number of issues.
Are US presidential debates best viewed as competitions? Ideally they move the national dialogue forward by challenging candidates on critical policies. Debates that run well push politicians into uncomfortable territory. Those with well-rehearsed (and often misleading) answers may struggle less, but voters see through such performances.
We saw that in 2012, when Republican presidential candidate Mitt Romney repeatedly and confidently lied during debates, yet lost the election.
We saw this again on October 13, when Democratic presidential candidate Hillary Clinton repeatedly misrepresented her history and positions. Americans saw through it. Numerous focus groups and polls declared Bernie Sanders the strong winner.
But Clinton gave enough of a performance to allow a corrupt mainstream media to give her glowing reviews.
In a Facebook poll, 82% of viewers said Sanders won. On Twitter, he was mentioned more, gained more followers and had a higher percentage of positive tweets than Clinton. He won focus… Read more
Poland Treats Ukrainian-Born Refugees Unfairly
Ukrainians of Polish descent who independently fled their home country for Poland cannot count on the same treatment as their evacuated compatriots.
Bathed in the intense early afternoon sunlight, the clock on Warsaw's arguably most recognizable building, the Palace of Culture and Science, counts down the minutes to 1pm. The clatter of rolling luggage dampens the humdrum of the surrounding traffic din. Warsaw central railway station is just across the street, with an infinite number of people rushing in and spilling out into the Polish capital's downtown area throughout the day.
A short distance from the station, Irena, 30, is standing under the flashy undulating glass roof of the nearby shopping center.
"This is my orientation point," she says. "I don't know Warsaw very well. I've been here a few times by train, but they always were brief tourist visits."
This time it's different. Irena's last year has been a dreadful stream of events. She lived with her mother 3 kilometers away from the international airport in Donetsk… Read more
China Must Pull the Plug on North Korea
Is China's perception of stability on the Korean Peninsula changing?
On September 3, China's Victory Day celebrations unveiled a turning point in northeast Asian relations: South Korean President Park Geun-hye was present, while her North Korean counterpart Kim Jong-un was not. Kim's absence signaled a dramatic shift in the triangular relationship between China and both Koreas, which has been based on Beijing's desire to preserve stability on the Korean Peninsula.
Though the two Korean states have been seeking reunification on their own terms over the last decade, the relationship had taken a step back following events in August, beginning with a landmine maiming two South Korean soldiers in the demilitarized zone (DMZ), leading to artillery rounds fired from both sides. While high-level talks were held to ease tensions, North Korea's destabilizing behavior became an opportunity for Beijing and Seoul to reassess their relationship.
Park's attendance shortly after a summer of tension shows how Beijing has hoped to use its friendly relations with Seoul as leverage against Pyongyang… Read more
The Deep Roots of Gun Violence in US Culture
With frequent mass shootings in America, what leads people like Chris Harper-Mercer to pick up a gun and murder others?
Guns don't kill. People with guns don't kill (most of the time), even when there are a lot of them, as in the United States today. Cultures that worship guns do kill. And cultures that conceive of killing as the ultimate form of justice kill repeatedly and on a grand scale.
With the recent mass killing in Oregon on October 1, the liberal commentators, starting with President Barack Obama, are repeating with increased exasperation their traditional message: guns are too readily available. Amid the weeping, voices cry out telling us that laws must be changed to prevent such acts. These voices are supported by facts and statistics derived from mountains of research from the US itself and the rest of the world. Because most Americans have deep respect for the Constitution and the rule of law, they believe specific laws are effective means of regulating behavior. For liberals… Read more
Negligence Causes Environmental Crisis in Northern Iran
A grave environmental crisis in the southern coasts of the Caspian Sea has taken beauty away from a region once praised for its unique landscape.
I live in the northern Iranian city of Rasht, the center of Guilan Province, a region that shares a 170 mile coastline with the Caspian Sea and is home to approximately 2.5 million people.
Rasht is around a 30 minute cab ride from the shores of the sea. Owing to its unique natural landscape, magnificent greenness and pleasant weather, Guilan was often referred to as the "Bride of the North." Likewise, Rasht, a city that receives a great deal of rainfall, has been traditionally called the "City of Silver Rains."
However, to many concerned observers, Guilan is no longer worthy of such accolades due to the current condition of its climate, air, water resources and natural landscape.
The Caspian Sea coastline is considered a major tourist destination, and thousands of Iranians flock to Guilan Province every summer to enjoy the beauties of the region… Read more
The views expressed in this article are the author's own and do not necessarily reflect Fair Observer's editorial policy.
Photo Credit: Thomas Koch / Shutterstock.com
---
We bring you perspectives from around the world. Help us to inform and educate. Your donation is tax-deductible. Join over 400 people to become a donor or you could choose to be a sponsor.
For more than 10 years, Fair Observer has been free, fair and independent. No billionaire owns us, no advertisers control us. We are a reader-supported nonprofit. Unlike many other publications, we keep our content free for readers regardless of where they live or whether they can afford to pay. We have no paywalls and no ads.
In the post-truth era of fake news, echo chambers and filter bubbles, we publish a plurality of perspectives from around the world. Anyone can publish with us, but everyone goes through a rigorous editorial process. So, you get fact-checked, well-reasoned content instead of noise.
We publish 2,500+ voices from 90+ countries. We also conduct education and training programs on subjects ranging from digital media and journalism to writing and critical thinking. This doesn't come cheap. Servers, editors, trainers and web developers cost money.
Please consider supporting us on a regular basis as a recurring donor or a sustaining member.
Support Fair Observer
We rely on your support for our independence, diversity and quality.
Will you support FO's journalism?
We rely on your support for our independence, diversity and quality.
The IRS recognizes Fair Observer as a section 501(c)(3) registered public charity (EIN: 46-4070943), enabling you to claim a tax deduction.