In the 2019 European Parliament elections, populist radical-right parties have further increased their vote shares.
Academic scholarship and media coverage of the populist radical right has expanded considerably in the past few years, due to its rising prominence in global politics. In the 2019 European Parliament elections, these parties have further increased their vote shares and won in countries such as France and Italy. Although the Conservative European People's Party will still form the largest faction in the European Parliament, the bigger factions of euroskeptic and populist-right parties will also make governance of the European Union increasingly difficult. Yet their continuous successful electoral performances at both European and national levels suggest that they will likely be part of European politics for the foreseeable future.
It is first important to differentiate between populist radical-right parties and extreme right-wing parties. Drawing on key scholars such as Professor Cas Mudde at the University of Georgia, there are three key features that characterize radical-right parties parties. First, they have a nativist, authoritarian and largely populist ideology. Populism for such parties means that they portray themselves as the "outsiders" in society and seek to overturn the existing political elites through widespread anti-establishment messages.
Importantly, populist radical-right parties seek to work under the confines of democracy and do not seek to overturn the democratic system. They do, however, reject the "liberal" component of democracy, manifested in their general opposition and intolerance toward immigrants and ethnic groups such as Muslims. Key examples include the Alternative for Germany (AfD) and the National Rally (formerly the National Front) in France. In contrast, extreme right-wing parties tend to reject being democratically elected, and many of these parties' historical roots can be traced back to post-World War II neo-fascism. Golden Dawn in Greece is one such example.
Key Drivers
Generally speaking, there are three key drivers that have fostered support for populist radical-right parties in the 21st century. The first driver is a protest vote against mainstream center-left and center-right parties. Secondly, an emphasis on an anti-immigration strategy and turning immigration into a salient issue is another key driver in explaining why voters have chosen populist radical-right parties, most recently with the significant "rise" of these parties in the 2015–18 refugee crisis across national parliamentary elections.
These electoral increases can be found in our recent articles in both LSE EUROPP and Public Seminar, where we have built up an elections database covering recent national parliamentary elections in the 28 EU member states. Furthermore, during this time, the AfD, for instance, entered the German Bundestag for the first time in 2017, gaining 11.5% of the vote, while Austria's Freedom Party (FPÖ) obtained 26% of the vote the same year. Similarly, populist radical-right parties have also prospered from adopting strong euroskeptic stances resonating with some concerns among the electorate.
A third factor is the type of electoral system. In the UK, for example, where the first-past-the-post (FPTP) electoral system is adopted, the anti-EU UK Independence Party (UKIP) has failed to translate its overall vote share into seat share, the 2015 general election being one direct example of this. However, a proportional representation system used for European Parliament elections enabled UKIP to emerge as leading party in 2014. Proportional representation systems generally favor smaller parties since they are not based on "winner takes it all" competitions as is the case with FPTP mechanisms.
Interestingly, the recent economic crisis (2008–13) and the 2014 European Parliament elections did not lead to any significant increased support for the populist radical right, primarily due to parties focusing more on the immigration and euroskeptic issues, largely ignoring the key concerns about the economy and how to redress widespread unemployment and inequality at the macro-economic level. In a recent paper in the journal Electoral Studies, the authors actually find that populist radical-right parties did not gain significantly in this electoral period, with mainstream center-right parties benefiting more electorally than the populist radical right, and especially mainstream center-left/social democratic parties.
There is no direct "copy" effect. There are some key commonalities as outlined above. But there is no direct electoral winning formula that can explain the electoral success of populist radical-right parties in 21st-century European politics. Variations exist across Europe. For example, the FPÖ performed well in economic good times (1999 coalition government with the center-right Austrian People's Party), as did the Flemish Interest Party in Belgium.
What is clear, however, is that some populist radical-right parties have benefited to a lesser extent from protest voting during the 2008–13 economic crisis, alongside increased levels of euroskepticism and, most significantly, in the recent refugee crisis electoral period, where populist radical-right party vote shares have increased at a drastic rate. Electoral success for populist radical-right parties is also heavily dependent on the stances and strategies that the mainstream center right — conservative/Christian democratic parties — can adopt on the issue, alongside social democratic parties. The latter appear to be the main party family that is losing key voters, from the working classes to a number of populist radical-right parties, particularly in Western Europe.
Ideological Variations
Populist radical-right parties by and large all tend to have the same ideological policies and strategies on immigration, in seeking to protect the white ethnic in-group and to reduce the number of immigrants coming in. In recent years, reducing immigration has changed to focusing more on reducing/getting rid of Muslim immigrants, alongside asylum seekers and refugees. This has been a key strategy of the AfD in Germany, openly propagating that Islam does not belong there. The main differences today are that populist radical-right parties have widely different policies on socio-economic positions.
For example, populist radical-right parties such as the National Rally generally adopt socialist/state centric (nationalization) policies toward the economy. In contrast, populist radical-right parties in the Netherlands, such as the Party for Freedom (VVD), and in Austria (FPÖ), have actually adopted neoliberal economic policies in seeking a laissez-faire approach to the economy. Populist radical-right parties are generally becoming more accepted now in the political domain. Some mainstream center-right parties such as Fidesz in Hungary are shifting more to the right on the key issues of immigration and nationalism, effectively transforming from a traditional conservative party toward a fully-fledged populist radical-right party in the 2018 Hungarian national parliamentary elections.
It is important to note that populist radical-right parties are now more tolerated and accepted by mainstream political parties, in part because they now have much larger vote shares than they used to and must now be taken seriously. One such example are the Swedish Democrats, who were rejected by mainstream parties at first, but have slowly turned into potential coalition partners. In contrast, extreme right-wing parties such as Golden Dawn in Greece and Jobbik in Hungary tend not to be tolerated and accepted, as they do not seek to hide their racist policies toward ethnic outsider groups and, at the same time, have tended to hold violent street movements and protests.
Furthermore, the most electorally successful insurgent right-wing party family has by far been the populist radical right, performing considerably better than extreme right-wing parties. Primarily, this is because they have mainstreamed their parties and toned down their ideological rhetoric to become more palatable to a broader electorate across the EU and greater Europe. A key case study here would be Marine Le Pen's National Rally in France, where the party has arguably become mainstream and more attractive to a much wider section of the French electorate in recent years. This has also certainly led to the party's victory in last month's European Parliament elections, in which it obtained 23% of the vote.
Right vs Left
As mentioned above, euroskepticism is one of the key characteristics and strategies of populist radical-right parties. However, for both the populist radical-right and the populist radical-left parties euroskepticism can come in many different forms. This is an important point to outline and note. Populist radical-right parties tend to focus much more on leaving the EU (hard euroskepticism) due to national identity factors such as sovereignty and controlling overall borders and territories. For the populist radical right it is about defending national sovereignty and the dominant ethnic in-group (nationalism). However, it is important to note that hard euroskepticism (opposition to the EU and a rejection of the overall EU project) is manifested completely differently in both far-left and far-right parties.
Though nationalism is the common denominator of both radical-left and radical-right euroskepticism, the radical left tends to equate nation with class as it opposes class exploitation. In contrast to populist radical-right parties, the left embraces civic nationalism. For the radical left, which seeks emancipation and independence from, among other things, Western capitalism and US imperialism, the EU is often portrayed as a sign of imperialism. However, tensions remain for radical-left parties on the issue of nationalism and internationalism, which need reconciling.
Radical-left parties' rejection of the European Union stems from the EU's tendency toward a neoliberal market structure, but not an opposition to European integration. Both Syriza in Greece and Podemos in Spain espouse a positive integration model based on social and inclusive policies alongside democratic institutions. They do not offer a binary choice between austerity as an EU member and anti-austerity as a non-EU member, and have focused on austerity as an issue while confronting the undemocratic and neoliberal EU political order.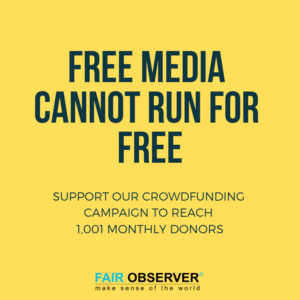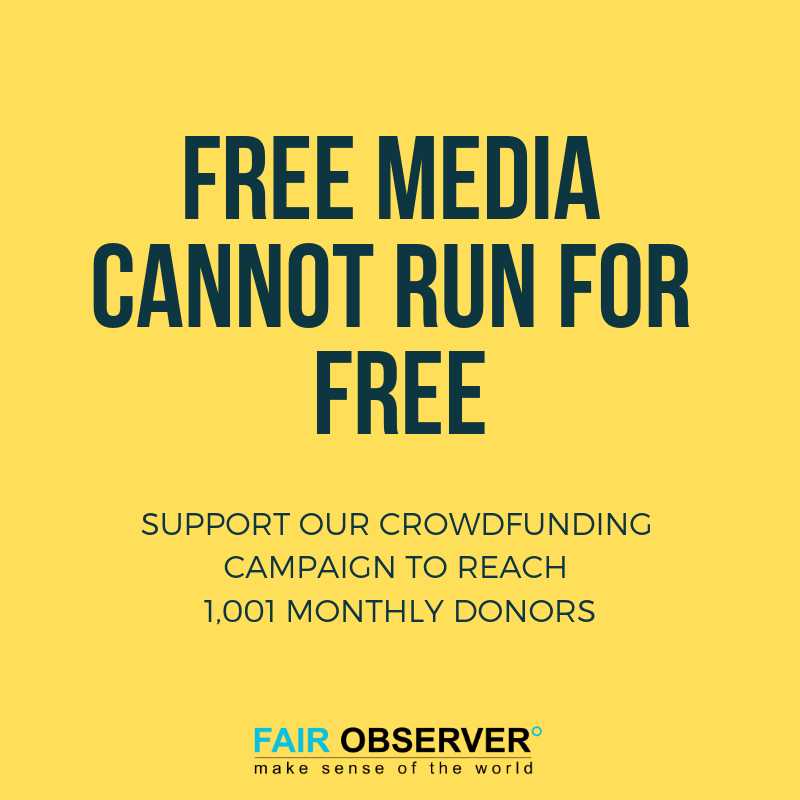 Despite being labeled as euroskeptic, the radical left's strategy on euroskepticism is "softer" than of the radical right and not in opposition to European integration outright. In contrast, populist radical-right parties base their opposition to the EU project around identity politics and socio-cultural issues such as immigration, in opposing the core freedom of movement principle and at the same time outlining how the EU is undermining the nation-state and the ethnic makeup of countries. Thus, there are clear differences between far-left and far-right euroskepticism within both party families.
Returning to populist radical-right parties, they are represented broadly in the Europe of Nations & Freedom Group in the EU Parliament. However, they have often disagreed with one another on socio-economic positions and also have different national-level interests. This is why there are often severe ideological disagreements between populist radical-right parties both in the European Parliament and also at the domestic level.
Take the recent example of the FPÖ in Austria as a direct case of this, with the alleged corruption scandal and intra-party fighting over key issues such as immigration. Whilst populist radical-right parties appear to be surging in recent years across Western and Central-Eastern Europe (forming governing coalitions in Austria and Italy most recently), these parties often implode due to internal disagreements between the more moderate and the more extreme factions. This is not unlikely to happen to more populist radical-right parties in the future, with the FPÖ being one such potential example due to the recent scandals, and France's National Rally being another party that has traditionally suffered from intra-party conflicts on strategies.
Here to Stay
In contrast to conventional wisdom, populist radical-right parties did not gain significantly from the global financial crisis, nor was there a "political earthquake" for the populist radical right in the 2014 European Parliament elections. Whilst mainstream parties on the center left and center right did lose out electorally, it was the populist radical left that performed better. However, fast forward to 2019, and we are witnessing substantial levels of support for populist radical-right parties in the European Parliament elections, with widespread fragmentation and greater voter volatility. At the elections in May, the populist radical right performed considerably well in Italy and in France. The Brexit Party, led by former UKIP leader Nigel Farage — more of an anti-political establishment party than a populist radical-right party — also recorded a "seismic" political earthquake, becoming the biggest party representing Britain in the European Parliament.
However, there were also losses for the populist radical right, particularly in the Netherlands (the Party for Freedom under Geert Wilders and at the same time increases for the challenger, the euroskeptic Forum for Democracy) and with the AfD not performing as well as expected. Professor Matthijs Rodduijn observed that populist parties won about 29% of the seats in the 2019 European Parliament election, an increase of around 5% from five years ago (24%), but less than the polls predicted (about 31%). Clearly however, populist radical-right parties performed considerably well in these recent elections and should be viewed as a warning sign for the political establishment across Europe.
Thus, in recent years, the populist radical right has profited electorally from the refugee crisis period and dissatisfaction with mainstream established parties across Europe, with its emphasis on anti-immigrant sentiment, a tough brand of identity politics and hard euroskepticism. The populist radical right is here to stay for the foreseeable future: It is not a flash-in-the-pan movement, and with politics arguably becoming more polarized, mainstream parties on the center left and right alike will need to rebuild.
*[The Centre for Analysis of the Radical Right is a partner institution of Fair Observer.]
The views expressed in this article are the author's own and do not necessarily reflect Fair Observer's editorial policy.
For more than 10 years, Fair Observer has been free, fair and independent. No billionaire owns us, no advertisers control us. We are a reader-supported nonprofit. Unlike many other publications, we keep our content free for readers regardless of where they live or whether they can afford to pay. We have no paywalls and no ads.
In the post-truth era of fake news, echo chambers and filter bubbles, we publish a plurality of perspectives from around the world. Anyone can publish with us, but everyone goes through a rigorous editorial process. So, you get fact-checked, well-reasoned content instead of noise.
We publish 2,500+ voices from 90+ countries. We also conduct education and training programs on subjects ranging from digital media and journalism to writing and critical thinking. This doesn't come cheap. Servers, editors, trainers and web developers cost money. Please consider supporting us on a regular basis as a recurring donor or a sustaining member.