Establishment Democrats are busy marketing "reparations" to repair the damage they keep doing to their own image. The Daily Devil's Dictionary reports.
With the US presidential election "only" 20 months away, the already declared Democratic candidates have begun evoking the key issues. One of those issues can be stated in this way, though neither the candidates themselves nor the media would ever do so: What do I as a candidate have to do to energize black voters, whose lack of motivation with regard to Hillary Clinton gave Donald Trump the 2016 election? One answer to that is to be black, which is what has pushed Kamala Harris and Corey Booker into the race. Julian Castro and even Tulsi Gabbard represent minority ethnicities as well but, for African-American voters, they are no more black than Elizabeth Warren is Cherokee.
The other answer, embraced by Warren, is to promise to do something about the age-old question of reparations for slavery (once known as "40 acres and a mule"). Harris and Castro have also promised to address the issue.
When pushed by CNN's Wolf Blitzer on whether he supported reparations, Bernie Sanders retorted: "What does that mean? What do they mean? I'm not sure anyone is very clear."
Here is today's 3D definition:
Reparations:
An act or gesture intended to make people one has made suffer forget the lasting damage inflicted on them in order to affirm one's right to continue with impunity to keep and even develop the lasting benefits of that damage
Contextual note
Although a well-schooled politician himself, who knows that it's important to be affirmative about everything and never admit to the kind of weakness that sends the message, "I'm not sure what this is all about," Sanders finds it difficult to put the needs of marketing about the duty of lucidity. The media treats not being sure as a form of flip-flopping, a cardinal sin in politics. The Atlantic Black Star called it "tip-toeing around" the question. Vox wrote, "This isn't the first time Sanders has shied away from backing reparations" before adding, lucidly enough: "At the moment, reparations appear to be any policy a candidate is willing to call reparations." Which sums up exactly what Sanders was saying.
ABC's Sunny Hostin offered the hesitating Sanders a simple definition of reparations: money. MSNBC, which has never forgiven Sanders for spoiling the Democratic establishment's 2016 scenario for a Clinton presidency, spotlighted safe candidate Julian Castro's bold commitment to — in the words of commentator Steve Kornacki —  "taking a look at the idea of reparations". Somewhat disparagingly referring to the popular Sanders as "another candidate," Kornacki ran the clip of Wolf Blitzer and Sanders that left the impression that Bernie was dodging the question. He noted that Harris "at least… seemed conceptually open to the idea," which suggested that Sanders wasn't.
In another sequence on MSNBC, L. Joy Williams, identified as a black Democratic strategist, complained that she "wasn't satisfied" with Sanders' stance because it focused on "disparities," not worth mentioning apparently because "we already knew that." Another guest on the same program pointed out that "there can't be a new Bernie … only the old Bernie" who "doesn't understand … intersectionality," which establishment Democrats see as the key to beating President Trump.
Whether they themselves understand "intersectionality" or whether they even agree on what it means, Democrats clearly expect that voters — at least those who possess an up-to-date dictionary — will respond to it. The real message they have for voters is that an older, white male candidate who doesn't realize that reparations equal money (echoing Republicans who think money equals speech) should not be taken seriously.
In more prosaic terms, The Guardian explains that "Sanders is attempting to build a new kind of campaign, one that seeks to address the weaknesses of his 2016 run by expanding his appeal to non-white voters." It looks at how he intends to do that, which apparently doesn't include being "conceptually open" to ideas that have no discernible meaning, the tack establishment Democrats prefer.
Historical note
Reflecting on the decline of empires, historian Alfred McCoy reminds us that at the 1885 Berlin Conference on Africa, "the 14 imperial powers (including the United States) present at Berlin … justified carving up the entire continent of Africa by proclaiming a self-serving commitment 'to watch over the preservation of the native tribes and to care for the improvement of the conditions of their moral and material well-being.'" What this meant was "eight empires subjecting nearly half of humanity to colonial rule premised on racial inferiority." Has anything really changed, apart from the amount of profit obtained from this subjection, enabling the construction of a global economy designed to perpetuate the pumping of resources from half of humanity?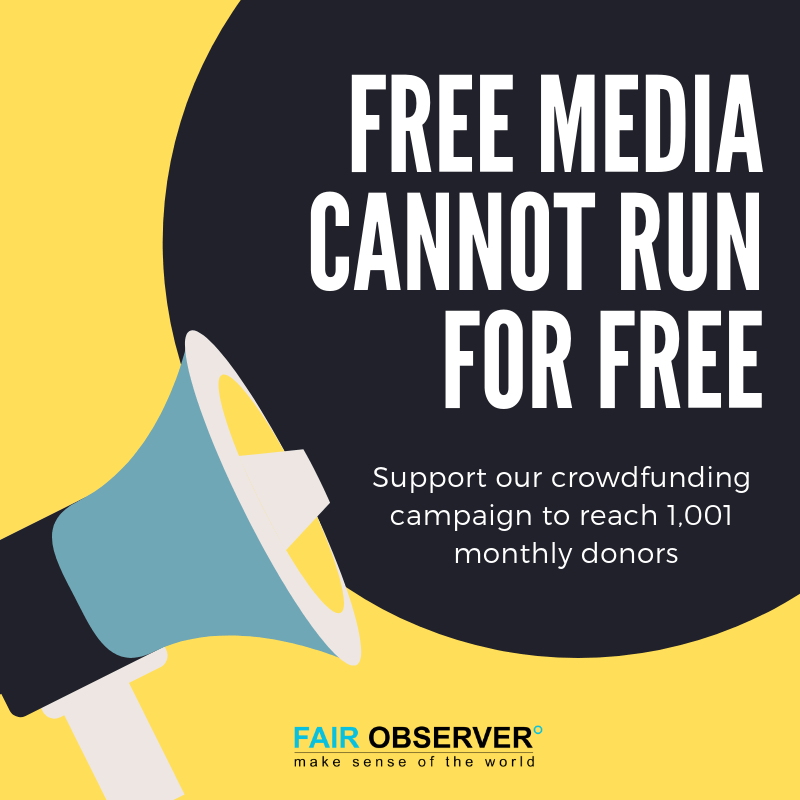 Today's racism and the deep inequality it has bred — not just in the US but throughout the world — finds its roots in the economy and a certain approach to government, as Sanders naively appears to believe. The colonial powers simply could not have built their economy and organized their power structure without racism. The economy depends on a certain historical continuity that has grafted a racist view of the world  into its structural principles.
Many American liberals desperately want to believe that racism was essentially eliminated in two distinct phases, exactly a century apart, and that there is one small task waiting to be accomplished. The emancipation of slaves following the Civil War in 1865 eliminated the fundamental economic justification of racism. But, alas, Jim Crow followed. Lyndon B. Johnson's Civil Rights Act of 1965 canceled all the remaining local legal barriers associated with Jim Crow, establishing a colorblind ideal of "equal opportunity" as the basis of the new non-racist order.
But some people's opportunities are easier to convert into success than others. Reparations might fill the gap, even if no one has an idea of what it is and how it would work. What's important is to avoid suggesting there's a problem with the system. It's all about individual initiative. Williams sees a very simple solution: Encourage the black entrepreneurs of small businesses, who will hire black workers. All will be well again.
Establishment Democrats favor reparations in the same way they have favored single payer health care. It's something to wish for out loud because it resonates with their electorate. It's even something to boast about, until, that is, they are forced to regret that in the current system it's unachievable. The one thing one mustn't do, if they want to please the Democratic Party, is what Bernie Sanders seems to believe is necessary: define what it is you insist on boasting about.
*[In the age of Oscar Wilde and Mark Twain, another American wit, the journalist Ambrose Bierce, produced a series of satirical definitions of commonly used terms, throwing light on their hidden meanings in real discourse. Bierce eventually collected and published them as a book, The Devil's Dictionary, in 1911. We have shamelessly appropriated his title in the interest of continuing his wholesome pedagogical effort to enlighten generations of readers of the news.]
The views expressed in this article are the author's own and do not necessarily reflect Fair Observer's editorial policy.
For more than 10 years, Fair Observer has been free, fair and independent. No billionaire owns us, no advertisers control us. We are a reader-supported nonprofit. Unlike many other publications, we keep our content free for readers regardless of where they live or whether they can afford to pay. We have no paywalls and no ads.
In the post-truth era of fake news, echo chambers and filter bubbles, we publish a plurality of perspectives from around the world. Anyone can publish with us, but everyone goes through a rigorous editorial process. So, you get fact-checked, well-reasoned content instead of noise.
We publish 2,500+ voices from 90+ countries. We also conduct education and training programs on subjects ranging from digital media and journalism to writing and critical thinking. This doesn't come cheap. Servers, editors, trainers and web developers cost money.
Please consider supporting us on a regular basis as a recurring donor or a sustaining member.
Support Fair Observer
We rely on your support for our independence, diversity and quality.
Will you support FO's journalism?
We rely on your support for our independence, diversity and quality.
The IRS recognizes Fair Observer as a section 501(c)(3) registered public charity (EIN: 46-4070943), enabling you to claim a tax deduction.