November 27, 2018 06:23 EDT
After promising to clean up the fake news coming from elsewhere, Facebook invested in its own fake news.
For several years, Facebook was celebrated on Wall Street and the media for achieving the American dream. It succeeded in imposing itself as both a virtual and virtuous monopoly, despite its original motto of "Move Fast and Break Things." People saw it as virtuous because, free of charge, it opened up a channel of communication that hadn't existed before.
Virtual monopoly has become the implicit ideal of modern businesses competing in global markets. One of the keys to achieving it is to create the illusion that your company is just an underdog that made it to the top by its own efforts in a marketplace that is still ready to reward the next underdog. But once a company gets to the top, it will inevitably employ all its resources to defend the perception consumers have of it as a dominant player whose virtues make it an attractive choice in what still appears to be an open marketplace.
Facebook has become an example, not of "too big to fail," but of "too big not to use its massive resources to stifle critics." Slate highlights the latest Facebook scandal: "The New York Times had reported in a bombshell investigation the week before that the company hired Definers to create media narratives linking anti-Facebook protestors to liberal billionaire George Soros and criticizing competitors for unsavory business practices."
Here is today's 3D definition: 
Narrative:
Either a real story or fake news, or something in between
Contextual note
Facebook has been under investigation for providing the channels for fake news that turned the 2016 presidential election in Donald Trump's favor. This has had a disastrous effect on the image of a company that had achieved a virtual monopoly as the unique and universal digital meeting place for likeminded people.
But Facebook is more than just a potential vector of fake news from unknown sources. As the advocacy website Freedom from Facebook claims, it goes well beyond its declared mission of connecting people and assumes the power, based on its own commercial interest, of deciding "the news that billions of people around the world see every day." It also "buys up or bankrupts potential competitors to protect its monopoly, killing innovation and choice." It hoards data, encourages addictive behavior and "serves up everything about us to its true customers — virtually anyone willing to pay for the ability to convince us to buy, do, or believe something."
This is not fake news, but a description of how Facebook's current business model is structured to work. That may not have been the model Mark Zuckerberg had in mind when he created Facebook or even when it began to dominate the marketplace, but that is the machine it has become — like all machines, a prisoner of its own systemic logic. Personal or ethical intentions on the part of its leaders, assuming they existed, could not and cannot change that logic.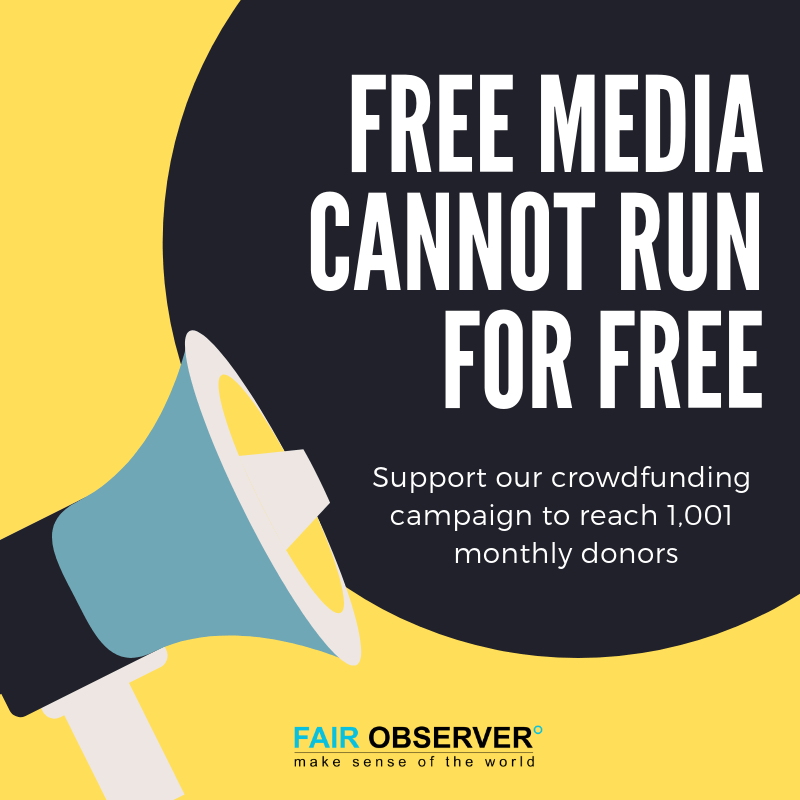 The best demonstration of the systemic nature of the machine is the initiative Facebook took to "create a media narrative," maligning Freedom from Facebook by invoking the negative image of Soros promoted by the anti-Semitic far right to call into question the integrity of its critic. This was a true example of "fake news," as Wired documents in its analysis of the real backers of Freedom for Facebook, who are not — as their message seems to imply — simply grassroots Facebook users, but a network of organized activists. An example of fighting fire with fire.
Historical note
Monopolies got a bad name during the presidency of "trust buster" Theodore Roosevelt, which was only partially redeemed by the resounding success of the board game Monopoly, demonstrating the ambiguous attitudes Americans have always had toward monopolies. In US culture, people adore two things that often become contradictory: the underdog and unchallenged success.
Despite the belief in the ideal attributed to Adam Smith of capitalism as a system founded on the principle of competitiveness and equal opportunity, the natural trend of unfettered capitalism is toward monopoly. Even when monopoly is forbidden as a result of government regulation, business strategy in modern capitalism strives toward monopoly as its ultimate objective. The recent trendy concept of "blue ocean strategy" is precisely that: a clever (i.e., devious) way of achieving monopoly without infringing the law. Professors W. Chan Kim and Renee Mauborgne launched the idea in a 2005 book, whose wisdom is summed up in the title and subtitle: Blue Ocean Strategy: How to Create Uncontested Market Space and Make Competition Irrelevant.
That is what Facebook achieved: domination of the blue ocean, where competition became effectively irrelevant. What the authors don't describe is how blue ocean success leads to the defensive instinct to stifle criticism by any means available. Facebook is of course a special case because unlike Amazon or Home Depot, the social media network is a vector for narrative, including its own fake news.
*[In the age of Oscar Wilde and Mark Twain, another American wit, the journalist Ambrose Bierce, produced a series of satirical definitions of commonly used terms, throwing light on their hidden meanings in real discourse. Bierce eventually collected and published them as a book, The Devil's Dictionary, in 1911. We have shamelessly appropriated his title in the interest of continuing his wholesome pedagogical effort to enlighten generations of readers of the news.]
The views expressed in this article are the author's own and do not necessarily reflect Fair Observer's editorial policy.
For more than 10 years, Fair Observer has been free, fair and independent. No billionaire owns us, no advertisers control us. We are a reader-supported nonprofit. Unlike many other publications, we keep our content free for readers regardless of where they live or whether they can afford to pay. We have no paywalls and no ads.
In the post-truth era of fake news, echo chambers and filter bubbles, we publish a plurality of perspectives from around the world. Anyone can publish with us, but everyone goes through a rigorous editorial process. So, you get fact-checked, well-reasoned content instead of noise.
We publish 2,500+ voices from 90+ countries. We also conduct education and training programs on subjects ranging from digital media and journalism to writing and critical thinking. This doesn't come cheap. Servers, editors, trainers and web developers cost money.
Please consider supporting us on a regular basis as a recurring donor or a sustaining member.
Support Fair Observer
We rely on your support for our independence, diversity and quality.
Will you support FO's journalism?
We rely on your support for our independence, diversity and quality.
The IRS recognizes Fair Observer as a section 501(c)(3) registered public charity (EIN: 46-4070943), enabling you to claim a tax deduction.