In this edition of The Interview, Fair Observer talks to Garnett Stokes, president of the University of New Mexico.
New Mexico is the fifth largest state in the US. It borders Mexico to the south, its capital is Santa Fe and its largest city is Albuquerque. The state is known for many reasons, including the detonation of the world's first atomic bomb in the town of Alamogordo in 1945, as well as its large Hispanic population who make up 46.7% of the state's population.
An ethnically diverse community, Spanish is widely spoken in New Mexico. It became the 47th state in 1912 and has two official songs, one in English and the other in Spanish. It was inhabited by Native Americans for thousands of years, and its yellow and red flag was first brought to New Mexico by Spanish explorers in 1540. The state is home to the oldest European settlement in the western United States and gets its name from Spaniards in Mexico who, in the 16th century, called the land "New Mexico."
The state of New Mexico has many public and private universities and colleges, and the University of New Mexico (UNM) is its flagship and biggest institute. The Albuquerque-based public research university was founded in 1889 and is believed to have some of the largest Hispanic student populations of any university across the US.
Garnett Sue Stokes is a professor of psychology who currently heads the University of New Mexico as its president. A prominent American academic, she has served as the provost and executive vice-chancellor for academic affairs at the University of Missouri and the provost for Florida State University. In November 2017, Stokes was named as the president of the University of New Mexico, making her the first female leader of the institute.
In this edition of The Interview, Fair Observer talks to Stokes about her vision for the University of New Mexico, her views on women and youth empowerment, and the most important achievements and challenges of her leadership
The transcript has been edited for clarity, and the interview was conducted at the end of 2018.
Kourosh Ziabari: It has been a year since you were appointed president of the University of New Mexico. What were the major accomplishments and the most pressing challenges in these months?
Garnett Stokes: I began my presidency in March 2018, which meant coming into the middle of the budget approval process for the upcoming fiscal year. Since I have been here, many of our challenges and their corresponding solutions have been finance-related. In some cases, the decisions have been unpopular but necessary, such as cutting athletic offerings. In other cases, we have been presented with opportunities to create a more effective organizational structure, including new leadership, and to concentrate our resources on what is most critical, such as campus safety.
As far as accomplishments, I think my statewide listening tour was foundational to some significant initiatives such as the launch of our research grand challenges, addressing both health care provider teacher shortages, working more closely with our tribal communities and improving campus safety.
New Mexico has diverse and passionate communities. It is the fifth largest state, geographically, with a population of approximately 2 million. During the course of the summer, I traveled over 4,000 miles through all 33 of New Mexico's counties, visited 38 cities and met with more than 1,300 people. This listening tour has given me a deeper understanding of this state and its people, which will guide UNM's vision for future success.
Ziabari: The Times Higher Education data shows that the University of New Mexico is currently placed 601-800 nationally in the ranking of the best US colleges. What are your plans for improving the ranking and promoting the university in national and international tables?
Stokes: At UNM, our highest priority is supporting the success of our students. We focus on providing them with the opportunities to learn from our outstanding faculty, who are dedicated to our students' academic accomplishments, as well as to cultivating the skills they need to thrive in their careers and in life.
While rankings have a role to play in how a university is perceived, they are often heavily weighted by selectivity rather than student success and can fail to tell the whole story of an institution's quality or of a student's educational experience. They can, however, be a useful data point among a broad number of variables when making decisions about college.
Equally important is to select the right school at which a student will be successful based on their particular needs. UNM has some amazing programs that are ranked highly within their disciplines, such as rural medicine, engineering and photography.
Ziabari: You recently warned state lawmakers about the university's declining rate of enrollment, which can be a $10-million hit to its budget, meaning less money coming in from tuition fees. What do you think are the reasons for the decreasing enrollment rates? How do you plan to tackle it?
Stokes: We are discovering that there isn't a single factor that has driven our enrollment decline. While we have followed a national trend in enrollment losses, the most significant drivers appear to be demographic and economic. The number of traditional college-age people in New Mexico, our biggest recruitment pool, continues to fall. And as New Mexico's economy has finally started to grow following the Great Recession — much more slowly than in other states — some young people are entering the job market for immediate wages rather than going to college.
Statewide polling also shows that increasingly more New Mexicans believe that a college degree is not necessary for a good job. This is simply not true. On average, wages and quality of jobs and quality of life all increase dramatically with a college degree, and even more with an advanced degree. It is imperative that we demonstrate the value of a degree in every available touchpoint.
Some students may also take introductory classes at community colleges, then plan to transfer to a four-year school. At UNM, we are linking our introductory general education courses systematically to our faculty research expertise and to our deep commitment to producing the leaders of the future.
We have also recently established an Enrollment Task Force, comprising a cross-campus team of staff, faculty, students and administrators, our best innovative and creative minds, working toward new enrollment strategies, as well as improving our traditional recruitment efforts. We are working to strengthen our Honors College as the place for the most accomplished students in every high school in New Mexico to look for a dynamic, engaging, top-quality education.
We have invested both financial and human resources in the support we provide our current students, as evidenced by having nearly tripled our four-year graduation rates over the last few years.
Ziabari: Hispanics make up some 47% of New Mexico's population, and there is a very big Latino community on the University of New Mexico campus. How is your work as the president affected by the diversity of the students, especially since they reflect the ethnic composition of the state?
Stokes: I feel very privileged to be president of such a diverse institution. UNM has the distinction of being a majority-minority Hispanic-Serving Institution. Combined with our designation as a doctoral university, highest research activity (R1), we have a special role to play in the education of our students of color and the diversification of our nation's workers, teachers, scientists and artists.
The US Census projects that, by 2045, America will be a majority-minority nation. New Mexico is already a majority-minority state and UNM's student population is among the most diverse in the country. About 43% of our students are Hispanic, more than 5% are American Indian, about 4% are Asian and about 2% are African-American.
Part of my statewide listening tour showed me that it is imperative to understand and appreciate the varied communities we serve across New Mexico, along with the needs and expectations of their flagship university. This applies to education, health care, the environment, social equity and the preservation of our state's history and culture.
Research also shows that first-generation students and students of color often have their own distinct challenges and needs when they go to college. At UNM, we are deeply connected to varied cultures, experiences and backgrounds. We like to say that "each of us defines all of us," as diversity comes in many forms. We provide dedicated resource centers not only to support our minority ethnic populations, but also for our LGBTQ and veteran communities. Additionally, we offer top quality English-language training and interactive cultural activities for student success in both academic and professional settings.
Ziabari: What do you think guarantees student success in a competitive and challenging academic environment? How is it possible to make sure that academic staff and faculty members are fully committed to ensuring the full realization of student potential while there might be non-academic obstacles hindering their progress?
Stokes: Education and research have always opened doors that benefit communities and their citizens, as well as society as a whole. Data consistently shows that the quality of the first-year educational experience is critical to retention and creating a strong trajectory toward degree attainment.
Many students enrolling at UNM arrive with great but untapped potential, having grown up without access to financial and other resources that have historically predicted academic success. Many are first-generation college students who come from homes where English is a second language, have significant financial challenges and may not even have US citizenship. We have invested significant resources to improve student success and ensure that all students have the opportunity to succeed, including first-year learning communities, transition communities, English-language training, degree mapping and out-of-classroom experiences.
Ziabari: In an interview, you said ending racism is one of the causes you care about the most. How do you tackle racial discrimination and racism on the University of New Mexico campus at a time when world is facing the unfortunate growth of this phenomenon?
Stokes: Race is a politicized and difficult topic, but it is also a real issue affecting real people every single day. My experiences at the University of Missouri taught me that trust in the institution's leadership is imperative if meaningful campus dialogue and proactive efforts to tackle racism are to take place. If that trust isn't there, it's difficult to talk about how we stay united at a time when a country is deeply divided.
While UNM has the distinction of being a minority-majority university, it is not immune to racism and other forms of intolerance. We strive to be tireless in our efforts to address histories, behaviors, cultural appropriation, micro-aggressions, rhetoric, free speech and safe spaces. Making campuses inclusive, welcoming and safe means making meaningful cultural changes and integrating intercultural approaches into our classrooms, social and living spaces, and support services. Increasing diversity and representation in the composition of our administration, faculty and staff is also beneficial to shaping an environment in which minority students can be confident that their experiences, feelings and concerns will be heard and are important to who we are.
Racism in all of its forms and names, overt and covert, conscious or unconscious, is cancerous to our institutional and community values, to intellectual and creative energy, and to growth.
Ziabari: As the first woman to be selected as the president of the University of New Mexico, what do you think can and should be done to empower girls and women to assume leadership roles in higher education and become influential decision-makers like yourself?
Stokes: We are in a time of unprecedented female leadership in so many areas, such as education, politics and industry. I have had the great privilege of being the first female in several academic leadership positions, from department head to provost to university president. Being a role model for women, especially in academia, is an amazing opportunity and awesome responsibility.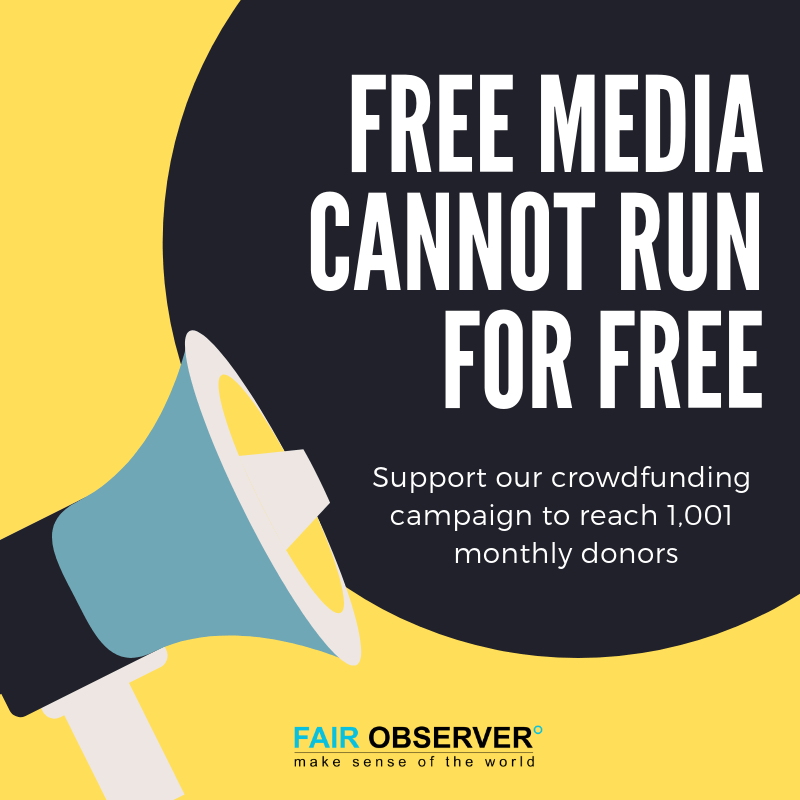 Now is the time, however, to shift from stereotypes to archetypes. To shift from being a "female" leader to being a great leader, because that's what we need now more than ever. And as leaders, whether academic or administrative, male or female, we should be great mentors who support the goals of those whose lives we touch.
One of the greatest things about being the first in a leadership role is working hard to make sure the path behind me becomes so well-traveled that there are many who will succeed me.
Ziabari: How are international students contributing to academic excellence at the University of New Mexico? Are their efforts and contributions recognized?
Stokes: International students bring not only educational, social and cultural benefits to our campus, but to the entire Albuquerque community and state of New Mexico. In turn, we provide a singular educational experience, where our students are given opportunities to gain cross-cultural skills by engaging with diverse minds, backgrounds and cultures. Collaborations among our global citizens can produce innovative solutions for problems that transcend borders and cultures.
At the University of New Mexico, we have a Global Education Office dedicated to providing services to international students and scholars coming to UNM, coordinating opportunities for UNM students to study overseas and offering intensive English-language programs to students interested in studying in the US.
Showcasing diversity is one of the greatest strengths we have. We recently joined in celebrating the benefits of international education and exchange worldwide during International Education Week. And our annual UNM International Festival has grown into a true celebration of culture and diversity at UNM, featuring food, crafts and performances from all over the world.
Ziabari: You have been an academic and leader for several years, serving in prominent positions. What do you think are the most important challenges ahead for young people today, and how do you think they can be addressed?
Stokes: Every day our students inspire me with their passion, talents and optimism for creating a better world. The rapid rate at which change occurs in technology and industry, as well as the global social and political landscape, precipitates many of the skills and abilities that are cornerstones of academia: the need to think critically, to communicate effectively and reimagine what you just learned.
This is where a college education can be one of the most valuable tools for success. The educational experience is inclusive of classroom and online learning, practical experience, problem-solving and navigating a cross-section of ideas and ideologies. The educational experience should strive to never be merely transactional. We must adapt to the changing needs and demographics of our students, as well as be able to educate and support scholars and researchers who will inspire and mentor future generations.
Degree attainment is one of the most significant challenges I see facing our students. I would be remiss in not acknowledging that the rising cost of higher education, from community colleges to state universities, not only creates barriers to entry but decreases attainment rates. This is especially true for many first-generation and minority students. Most college students do not graduate in four years. Rather than benefit from their investment and reach their potential, they incur debt and lose confidence in the promise of what a degree has to offer.
Our universities must continue to invest resources to support our current students, be responsive to the ways in which they learn and leverage our innate innovation to increase educational attainment.
The views expressed in this article are the author's own and do not necessarily reflect Fair Observer's editorial policy.
For more than 10 years, Fair Observer has been free, fair and independent. No billionaire owns us, no advertisers control us. We are a reader-supported nonprofit. Unlike many other publications, we keep our content free for readers regardless of where they live or whether they can afford to pay. We have no paywalls and no ads.
In the post-truth era of fake news, echo chambers and filter bubbles, we publish a plurality of perspectives from around the world. Anyone can publish with us, but everyone goes through a rigorous editorial process. So, you get fact-checked, well-reasoned content instead of noise.
We publish 2,500+ voices from 90+ countries. We also conduct education and training programs on subjects ranging from digital media and journalism to writing and critical thinking. This doesn't come cheap. Servers, editors, trainers and web developers cost money. Please consider supporting us on a regular basis as a recurring donor or a sustaining member.