If Rousseff is impeached, Vice President Michel Temer would take her place. What would that scenario look like?
In Brazil, the Rousseff administration has lost its signs of life. It cannot pass anything in Congress, and it doesn't do much to stop the crisis it creates. It is a paralyzed government. Politically, however, President Dilma Rousseff is not giving up. With fellow members of the Workers' Party, she talks with a level of aggressiveness that exposes how wounded she and her government actually are.
These actions, filled with menacing statements, give us a glance into what the reaction of her allies would be to a hypothetical removal from office. But everyone realizes, even within the government, that the time bomb is already ticking.
"Dilma Rousseff's government is like an ice cream cone under the sun—its meltdown is only a matter of time," says José Eduardo Faria, a professor at the University of São Paulo.
Rousseff, the Workers' Party and its biggest leader, former President Luiz Inacio Lula da Silva, are trying to create a narrative to save themselves. They call the impeachment process an illegal coup by the elites and the media, something upon which even historical allies have disagreed (on the merit and tone they've employed). History will decide which version of the facts is more consistent. But the truth is that public opinion doesn't seem to care about Rousseff's side. The streets, the polls and the majority are all anti-government. Congressmen are, of course, sensitive to that.
We cannot yet predict what a hypothetical post-Rousseff era would look like because it's too soon. But the current scenario agitates the citizens, pundits, politicians and investors who want to anticipate the future.
Enter the VP
If the president is impeached by Congress, then her vice president, Michel Temer, gets the nod. And then what? Would this move turn the storm into a clear blue sky? Would the crisis end and the economy get back on track?
In politics, trying to predict the future is an effort as uncertain as it is potentially useless. But there are some things we can speculate upon. Temer would take office against his administration, the entire Workers' Party apparatus—unions, social movements and corporations that flourished under Lula da Silva and Dilma Rousseff. The new president would have an opposition capable of mobilization, with deep knowledge of public administration and the quid pro quos of politics. At the very least, they would be a big nuisance.
Besides, Temer would start his government under the deep influence of Operation Car Wash. It is not likely that Federal Judge Sérgio Moro and the federal prosecutors involved in this investigation would tread lightly with the new government. The investigators seem to be acting strategically, adapting their efforts to the current political reality, but that doesn't mean they would become less strict. A gesture of amnesty is not in the style of these agents. It would demoralize the entire investigation and the careers of each individual involved.
We can be as critical of the Workers' Party as we want, but it would be naive, ignorant or even flat-out dishonest to imagine that a substitution for Temer's Brazilian Democratic Movement Party (PMDB) would moralize our political establishment in any way. Both parties are proof of a deeper problem: The existence of an "illegal and illegitimate system of campaign funding," according to a statement from Odebrecht, a company involved in the car wash scandal. Odebrecht knows what it is talking about, because a list with 316 politicians who received money from them was recently discovered.
It does not seem at all probable that the people who took to the streets on March 13 asking for Rousseff's impeachment would do the same to go against the Workers' Party opposition to Temer. Even less because Temer would have to kick off his government with deep austerity measures—something that would cause an even worse short-term recession and be highly unpopular with the public.
These factors indicate that there might be no solution for Temer either. The current crisis could grow worse and be dragged out longer, and a way out of this labyrinth has yet to be pointed out. But there is a window of opportunity for Temer: the economy.
If the PMDB brings no moral relief compared to the Workers' Party, it is true that the party is more gifted at making the public machine run smoothly. The party can easily operate in Congress, especially after an impeachment, which would give them a myriad of state-run companies to offer in exchange of parliamentary support. Profiting from the opportunism of his allies, Temer could approve a minimal agenda to awaken the optimism of the markets: new taxes, pension reforms, austerity measures.
It would be a "shock of expectations," which would rapidly increase the value of Brazilian companies and the Brazilian real, the country's currency. A feel-good sensation would be there, even if it is artificial. A few long-term projects to create a better business environment, attack infrastructure problems and productivity issues could also create euphoria. With this logic, we can anticipate a wide plan of privatization.
Is This Enough?
All of this (or only this) may not be enough. Controlling inflation, increasing the average revenue of people and especially decreasing the unemployment rate are all more vital and urgent problems than the stock market. Social assistance, our health system, public safety and education are also more important. But there is no fiscal space for these issues. And that means that the new government would be tested not only on its ability to run a massive state, but to negotiate with different sectors and convince them to accept inevitable losses. Communication and persuasion will be more necessary than ever.
However, this all depends on a Congress that is just not willing to take political hits. That is especially true during an election year like 2016, since every party will try to capture as many mayoral offices as possible. Also, two of Temer's allies, House Speaker Eduardo Cunha and Senate President Renan Calheiros, may not be in office due to corruption charges. With the political system we have, it is hard to create the economy we need.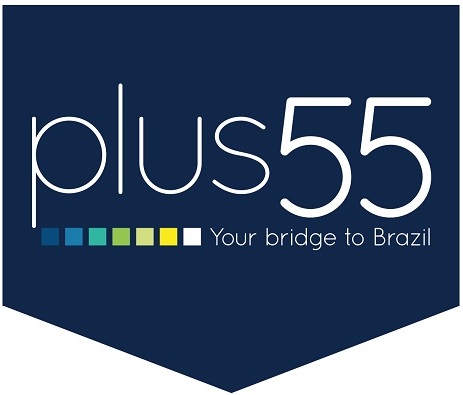 The fall of the Workers' Party may give some breathing room to our political establishment. But its dysfunctions are evident and apparently irredeemable. To be able to run an economy adapted to Brazil's needs, Temer will have to do exactly what Dilma Rousseff has refused to: battle the establishment and push for political reform.
Temer is a master of this system—and a result of it. Will he have the grandeur, will and courage to do that? He would kick off his administration with the opposition of everyone who supports the current government, but if he refuses to change the system himself, he may face the fury of the millions who asked for the head of President Rousseff—who might be even more infuriated by the revelations that continue to come to light in Operation Car Wash.
The vice president is already acting like a future incumbent. Will he be able to unify the country and act against the very system that put him in his current position? Only history will tell.
*[This article was originally published by plus55, a partner institution of Fair Observer.]
The views expressed in this article are the author's own and do not necessarily reflect Fair Observer's editorial policy.
Photo Credit: NikoNomad /  Frederic Legrand – COMEO / Shutterstock.com
---
We bring you perspectives from around the world. Help us to inform and educate. Your donation is tax-deductible. Join over 400 people to become a donor or you could choose to be a sponsor.
For more than 10 years, Fair Observer has been free, fair and independent. No billionaire owns us, no advertisers control us. We are a reader-supported nonprofit. Unlike many other publications, we keep our content free for readers regardless of where they live or whether they can afford to pay. We have no paywalls and no ads.
In the post-truth era of fake news, echo chambers and filter bubbles, we publish a plurality of perspectives from around the world. Anyone can publish with us, but everyone goes through a rigorous editorial process. So, you get fact-checked, well-reasoned content instead of noise.
We publish 2,500+ voices from 90+ countries. We also conduct education and training programs on subjects ranging from digital media and journalism to writing and critical thinking. This doesn't come cheap. Servers, editors, trainers and web developers cost money.
Please consider supporting us on a regular basis as a recurring donor or a sustaining member.
Support Fair Observer
We rely on your support for our independence, diversity and quality.
Will you support FO's journalism?
We rely on your support for our independence, diversity and quality.
The IRS recognizes Fair Observer as a section 501(c)(3) registered public charity (EIN: 46-4070943), enabling you to claim a tax deduction.