January 04, 2019 06:43 EDT
He, she or they? Why do those who complain that language is oppressive have such a strong compulsion to oppress those who don't?
For centuries, schools in the English-speaking world treated the rules of grammar, syntax and usage as the equivalent of a moral system by which learners and writers could be judged. Modern linguists have rejected the pedantry of stylistic despotism to define a science whose task is to describe how people use language rather than imposing a set of rules telling them how they should use it. "Descriptive linguistics" has replaced the "prescriptive linguistics" of a moralizing past.
This new understanding of language posited that linguistic change follows evolutionary principles, such as the advantage of avoiding ambiguity. Despite this important breakthrough, there appears to be a new generation of thinkers with a nostalgia for iron-clad rules that require obedience and may once again be used for the purposes of moral judgment.
In a February 2018 article for Aeon, writer Stephanie Golden argues for replacing traditional singular gendered pronouns (he, she) with the unique pronoun "they." She justifies her case for imposing a new rule on moral grounds: "A language that collapses the spectrum of gender identities into male and female reflects a society that refuses to acknowledge the identity and very existence of a significant segment of its population."
Here is today's 3D definition:
Identity:
In US culture, the sense of how you require society to think of you; in other cultures, the sense of how you think of yourself as a member of society
Contextual note
Golden shows herself to be an adept practitioner of what literary theorists call the "pathetic fallacy," a term invented by Victorian writer John Ruskin. It designates the rhetorical ploy of attributing human intentions to something that lacks human agency. When she cites a "society that refuses to acknowledge," she anthropomorphizes society. She can thus accuse an ill-defined group of people of moral turpitude.
To carry this off, she invents a collective will for society, that allows it to "refuse." Now, any society may ignore important things that are given no public traction — particularly as a result of neglect on the part of its media — but society, as a collective body, cannot refuse anything, even by an election or a referendum. British society, for example, didn't "refuse" to be a part of Europe. Saying Britain voted to leave Europe is also an example of the pathetic fallacy, similar to Shakespeare's Macbeth claiming that "the Earth was feverish" or John Keats describing a "weeping cloud" or someone saying New York is a "cruel city." The pathetic fallacy works for poetic expression, but it makes for bad science. And it becomes dangerous when used for the purposes of moral judgment.
Historical note
Golden doesn't appear to fear contradicting herself. Aware of the history of English, she correctly observes that "Language evolves, and no amount of fulminating, or imposition of rules, can stop it." Then returning to her preferred practice of the pathetic fallacy, she seeks to impose a rule, telling us that "justice demands that we make the effort to accept 'they', 'themself' or any new gender-neutral pronouns that achieve widespread use."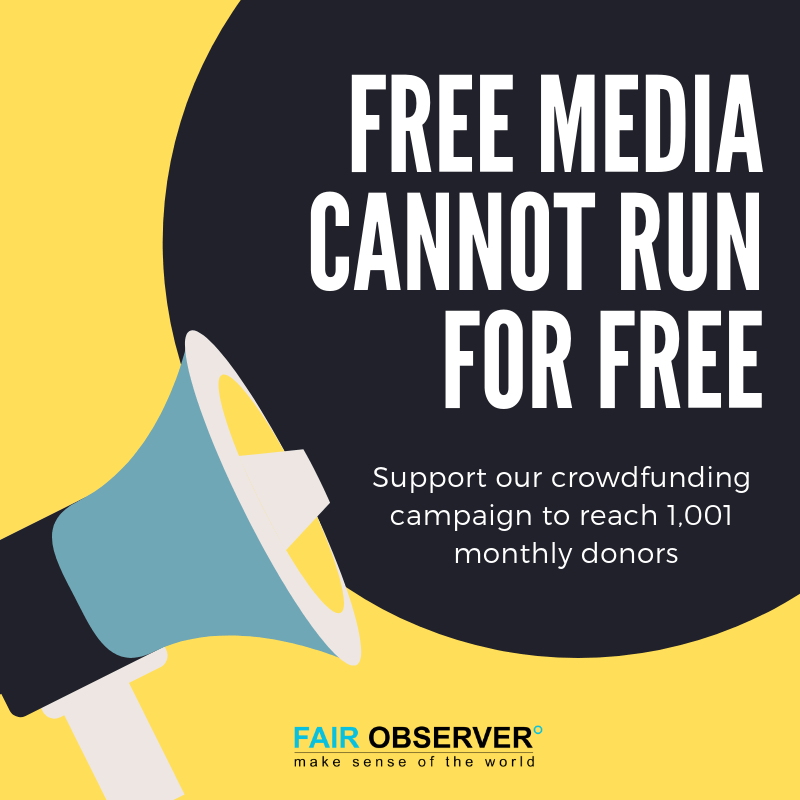 Justice is, of course, an abstraction that has neither a physical voice nor an individual will permitting it to "demand" anything. Here's another pathetic fallacy, again used with a moralizing purpose. Furthermore, Golden is right when she mentions the importance of "widespread use" as a criterion for linguistic change, but doesn't bother to specify what "widespread" might mean. Her faith in the power of justice and her gift for poetic rhetoric (pathetic fallacy) mask not only her willful ignorance of linguistic science, but also her inconsistent logic. After correctly affirming that no "imposition of rules" can stop language from evolving, she sets about imposing a new and rather arbitrary rule, one that in all likelihood cannot work, not because it rejects tradition — inciting "society" to "refuse" it — but because it increases the degree of ambiguity and semantic confusion.
One of her examples demonstrates the serious problem of ambiguity: "Lisa told me they love gardening," which she takes to be an acceptable way of saying Lisa told me that she loves gardening. But without an explicit rule to tell us that "they" must now be understood to refer to the individual cited as the speaker (Lisa), every native speaker of English will assume that "they" refers to another group of people. That such a usage might "evolve" is possible, but only if people adopt it spontaneously because they feel comfortable with it. Language does not readily accept imposed rules. In this case, the cost of adopting a rule that creates possibly startling ambiguity and confusion is in all probability too high to permit "widespread" adoption.
Golden adheres to a trendy postmodern tradition that insists on analyzing every aspect of human relations as evidence of a power struggle. The idea can be traced back to the work of Friedrich Nietzsche and Michel Foucault, neither of whom sought to use this kind of analysis to impose rules. Golden cites with approval a colleague who claims that current linguistic practice using gendered pronouns "is enforced because enforcing language norms is a way of enforcing power structures."
For a certain tribe of postmodernists, "power structures" constitute the ultimate pathetic fallacy. And of course, they always have ignoble intentions.
*[In the age of Oscar Wilde and Mark Twain, another American wit, the journalist Ambrose Bierce, produced a series of satirical definitions of commonly used terms, throwing light on their hidden meanings in real discourse. Bierce eventually collected and published them as a book, The Devil's Dictionary, in 1911. We have shamelessly appropriated his title in the interest of continuing his wholesome pedagogical effort to enlighten generations of readers of the news.]
The views expressed in this article are the author's own and do not necessarily reflect Fair Observer's editorial policy.
For more than 10 years, Fair Observer has been free, fair and independent. No billionaire owns us, no advertisers control us. We are a reader-supported nonprofit. Unlike many other publications, we keep our content free for readers regardless of where they live or whether they can afford to pay. We have no paywalls and no ads.
In the post-truth era of fake news, echo chambers and filter bubbles, we publish a plurality of perspectives from around the world. Anyone can publish with us, but everyone goes through a rigorous editorial process. So, you get fact-checked, well-reasoned content instead of noise.
We publish 2,500+ voices from 90+ countries. We also conduct education and training programs on subjects ranging from digital media and journalism to writing and critical thinking. This doesn't come cheap. Servers, editors, trainers and web developers cost money.
Please consider supporting us on a regular basis as a recurring donor or a sustaining member.
Support Fair Observer
We rely on your support for our independence, diversity and quality.
Will you support FO's journalism?
We rely on your support for our independence, diversity and quality.
The IRS recognizes Fair Observer as a section 501(c)(3) registered public charity (EIN: 46-4070943), enabling you to claim a tax deduction.