November 15, 2018 10:01 EDT
In this edition of The Interview, Fair Observer talks to Anthony Scaramucci, founder of Skybridge Capital and former White House communications director.
The midterm elections have largely been seen as a rebuke of President Donald Trump's policies, but the "blue wave" Democrats had envisioned did not materialize. Nevertheless, Democrats regained control of the House, a feat that could complicate matters for the president now that the opposing party holds the investigative power, can subpoena the administration, and move to protect Robert Mueller even in the event of a presidential firing.
Despite this, observers say Democrats could have a hard time defending those seats in 2020, and while the outcome in certain key races have showed that Democrats and progressives came out in full force, they were ultimately boons for the president and his agenda.
In this edition of The Interview, Fair Observer talks to Anthony Scaramucci, founder of Skybridge Capital, about his predictions on President Trump's chances in 2020. Last year, Scaramucci served as the Trump administration's communications director for 10 days before falling prey to an administrative shakeup.
Athanasios Dimadis: What are your main takeaways from the results of the midterm elections?
Anthony Scaramucci: There was no blue wave and President Trump will be extremely hard to beat in 2020. The results played out fairly consistent with polling data, with a few surprises on the margin. Bellwether national races in important swing states like Florida fell for the GOP, which is a positive sign for the president.
Democrats learned that the party's swing far to the left isn't likely the best path to future Senate majorities and the presidency in 2020. Moderate Democrats fared better than socialistic candidates in key races. Republicans learned that while the Trump GOP has built a strong rural and working-class coalition, the party needs to bring moderate suburban voters back into the fold in order to sustain their recent success into the next decade, given the shifting demographics of the country.
Dimadis: In a recent CNN interview, you said that Trump is saying "he's a nationalist because he wants you to be upset about it, but he's really not a nationalist." Your prescription about Steve Bannon is that he a white nationalist. Do you believe that American nationalism as it takes shape today is Steve Bannon's brand of white nationalism, or do you believe based on your comments that nationalism is not exclusively white? If so, how?
Scaramucci: The white nationalist crowd is a loud minority that, in the modern social media era, gets a lot more attention than it deserves. I think it's possible to be fiercely patriotic without being prejudiced. I think it's possible to be a "globalist" without thinking we should have completely open borders. Billions of dollars have been spent by political interest groups getting voters to hate the words "globalist" and "nationalist," just as has been done for decades with the words "conservative" and "liberal." Nuance and depth have been completely stripped out of our political dialogue, and it's a shame.
Dimadis: Based on your political giving, Mitt Romney appears to be the only former Republican presidential candidate whom you've endorsed as you've done in his bid for Senate. Are you going to back him against the president in 2020? Should he run as speculated in 2020?
Scaramucci: Senator-elect Romney is a great person and would've made a tremendous president, but like many other establishment elites, he missed the desperation of the American working class leading up to the 2016 election. I did too, initially. The difference was I kept myself intellectually open-minded enough about then-candidate Trump that, when I attended my first campaign rally, I had an epiphany. His supporters by and large aren't racists or white nationalists; they are blue-collar people like I grew up with who have been left behind and wanted an outsider to shake things up in Washington. To Romney's credit, he has figured that out over time. Romney will be a great advocate for the people of Utah, but his window for presidential ambitions has closed.
Dimadis: It seems that in the 2016 election cycle, you gave a lot of money to Republican candidates and parties, including the Republican Federal Committee of Pennsylvania and the Republican Party of Wisconsin, and even $100,000 to Rebuilding America Now, a pro-Trump super PAC. You've dialed that back severely this cycle. What are your priorities in terms of political representation?
Scaramucci: I am fiscally responsible and socially inclusive, so given the polarization of today's electorate, there aren't many candidates who perfectly match my political fingerprint. When I'm determining my political support, I try to approximate which candidate best represents my values and the best interests of the country. Because of its more capitalistic bent, I believe the Republican Party generally does a better job of coming up with solutions to help lift people out of poverty. But I've also supported candidates on the Democratic side, including President Obama in 2008. My main priority in terms of political representation is someone who is going to empower people to be aspirational.
Dimadis: You launched a media venture called Scaramucci Post in 2017, which is predominantly populated by articles published the previous year. It appears to be dormant. What happened there? 
Scaramucci: When I returned to SkyBridge, we had to shut it down for compliance reasons.
Dimadis: In a recent interview, you stated that Trump's tactics in attacking the press "helped him win the presidency" and that as the "leader of the free world, "he is the No. 1 principal, responsible person in government for all people." You added that you would like to see rhetoric "dialed back" on both sides, and that "good leadership requires that somebody go first." You said you would like that person to be the president. As opposed to whom? And if so, how?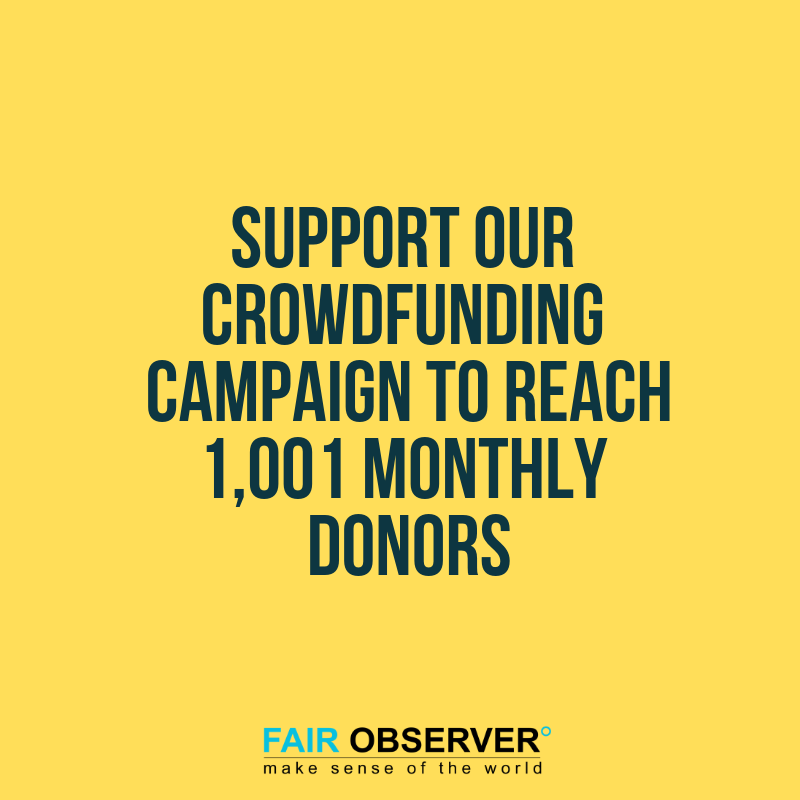 Scaramucci: More than 90% of coverage about the Trump administration is negative despite the fact we have a very strong economy, historically low unemployment and deescalating geopolitical tensions around the world. President Trump has gone too far by adopting Steve Bannon's rhetoric about "fake news" media being the "enemy of the people," but the mainstream media has also been unfair to him. However, if he dialed back the bellicosity of his rhetoric and engaged the press in a more affable way, it would go a long way to deescalating the tension, turning the tide of coverage and boosting his approval ratings.
Dimadis: You've said that the president would legalize marijuana after the midterms. GOP insiders say that marijuana reform is in the pipeline as well. What would be the Republican Party's focus in terms of marijuana legalization should they take the House, and how would that differ from the priorities that the Democrats have already expressed?
Scaramucci: The GOP sells itself as both the pro-business party and the party of individual liberty, so ideologically it makes sense to support marijuana legalization in some form. For Democrats, it makes sense from the standpoint of criminal justice reform, so I think there is the potential for some bipartisan consensus there. I am not a policy wonk when it comes to marijuana legalization and think the prevalence of recreational use in our society is a major negative, but believe the two sides will come together to come up with a solution that boosts the economy while reducing the number of fatherless homes in America.
Dimadis: Vice-President Mike Pence has been documented this cycle as delivering the "traditional Republican message" of the GOP old guard, whereas President Trump has been campaigning in his traditional bombastic style. Which tactic do you think is effective and wouldn't you suggest that the two stand in contrast? Is contrast opposition? Whom would you choose to stand with as anticipated they come apart?
Scaramucci: The message isn't different as much as the way it's delivered is different. President Trump and Vice-President Pence aren't in opposition at all. You have to remember that before the 2016 election, many pundits were predicting a long dark winter for the Republican Party based on the electoral map and demographic changes in the country. President Trump, based largely on his own political instincts, was able to turn that completely on its head. Trump welded together a new Republican Party coalition using disillusioned GOP voters and former members of the Democratic Party's blue-collar base. Future Republican candidates will either have to replicate that formula, which will be hard without Trump's cult of personality, or move to the center on social issues, which today makes it difficult to win the GOP nomination.
Dimadis: If as you described on Channel 4 News on November 4, if the president is less ideologically inclined and more the traditional dealmaker that many Americans imagined him to be, then who are the losers and who are the winners in Donald Trump's deals with the Republican Party?
Scaramucci: America is winning and enemies of America are losing. That may sound Trumpian, but it's true. While Trump's rhetoric often makes him a lightning rod for criticism, behind the superficiality of coverage surrounding his administration there are so many positive things going on in the country and around the world. Unemployment is at multi-decade lows, including for minority groups. Wage growth is starting to accelerate. We are engaging with North Korea and working towards denuclearization. ISIS has essentially been dismantled. We are finally confronting China on brazen intellectual property theft and trade abuses. Trump has created a new template for getting things done in Washington, and his legacy will be much more favorable than his detractors might hope.
Dimadis: The one question it seems no one has asked you: Why are you back in this arena? What is the point of resurfacing now with a book about Donald Trump?
Scaramucci: I am extremely patriotic and think it's important for people to understand what's going on in America. Over the past 30 years, there are people like me who have been very fortunate in their careers, but there are many more people who have been left behind by the forces of globalization and automation. While some of those forces were inevitable, our political class by and large did not do an adequate job helping American factory towns make the transition gradually. We have to find ways to reduce income inequality that mesh with American free market values. President Trump has been the first politician in 30 years to offer real solutions to these problems.
The views expressed in this article are the author's own and do not necessarily reflect Fair Observer's editorial policy.
For more than 10 years, Fair Observer has been free, fair and independent. No billionaire owns us, no advertisers control us. We are a reader-supported nonprofit. Unlike many other publications, we keep our content free for readers regardless of where they live or whether they can afford to pay. We have no paywalls and no ads.
In the post-truth era of fake news, echo chambers and filter bubbles, we publish a plurality of perspectives from around the world. Anyone can publish with us, but everyone goes through a rigorous editorial process. So, you get fact-checked, well-reasoned content instead of noise.
We publish 2,500+ voices from 90+ countries. We also conduct education and training programs on subjects ranging from digital media and journalism to writing and critical thinking. This doesn't come cheap. Servers, editors, trainers and web developers cost money.
Please consider supporting us on a regular basis as a recurring donor or a sustaining member.
Support Fair Observer
We rely on your support for our independence, diversity and quality.
Will you support FO's journalism?
We rely on your support for our independence, diversity and quality.
The IRS recognizes Fair Observer as a section 501(c)(3) registered public charity (EIN: 46-4070943), enabling you to claim a tax deduction.