November 23, 2018 10:48 EDT
In Trump's dangerous world, according to Jim Mattis, all blemishes are created equal but some are more equal than others.
As a loyal member of President Donald Trump's team, Defense Secretary Jim Mattis explains the terrible constraints imposed on the president concerning his choice of allies: "On the [Jamal] Khashoggi affair, presidents don't often get the freedom to work with unblemished partners." With a little more "freedom," Trump might do things differently.
Here is today's 3D definition:
Unblemished:
With no moral fault or blemish. As a moral concept, blemish covers a range of profiles from the self-interested egoist to the bloodthirsty assassin
Contextual note
Mattis leaves it up to the public to decide where in the spectrum the blemishes of Saudi Arabia lie, though he does say, "Yes, I'm calling it murder." Given that generals are in the business of planning and executing killing, murder might appear to be just one degree beyond what they routinely do on the battlefield. But Mattis clearly considers Khashoggi's murder a crime, which means he can't just excuse it or even hint, like Trump in his statement, that Khashoggi may have been "an enemy of the state" (also Trump's favorite description of US media).
Wishing to brush the crime aside, Mattis appeals to a different principle, a need for balance. "The United States must balance its concerns about Saudi Arabia's human rights record with the need to maintain a 'strategic relationship' with the Saudis," The Washington Post reports.
The general provides a definition to his conception of balance when he says, "We're not going to apologize for our human rights stance. Nor are we going to apologize for working with Saudi Arabia when it's necessary for the good of innocent people who are in trouble."
In true Trumpian fashion, Mattis invokes the government's favorite dictum: never apologize. And to demonstrate the commitment to balance, he cites two contrasting things the US refuses to apologize for, apparently without noticing that there may be a glaring problem with both.
The first is "our human rights stance." Does he see a stance? Regarding the Khashoggi affair, Trump has repeatedly stated that human rights hold no weight in the face of a business opportunity. If any apology is required, it wouldn't be for the American stance on human rights; it would be for the lack of one. Or does Mattis mean that a "stance" is the act of paying lip service to noble ideas, even if one has no intention of implementing those ideas?
Trump himself made it clear while speaking to the press on Thanksgiving: "If we go by a certain standard, we won't be able to have allies with almost any country." Standards — such as human rights — are the problem, not political acts.
Mattis also invokes, in a particularly woolly phrase, what is "necessary for the good of innocent people who are in trouble." He appears to gloss this as the effort to "stop the humanitarian catastrophe in Yemen."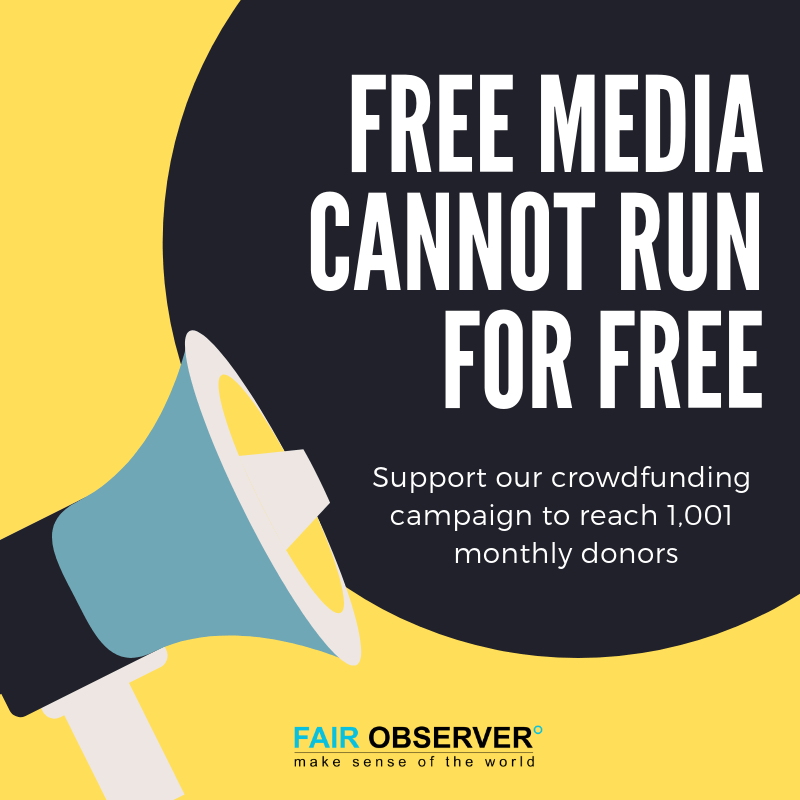 Al Jazeera's correspondent in Washington decodes it: "[W]e have to work with Saudi Arabia to end the war in Yemen, not pressure Saudi Arabia, for example, by cutting off arms sales or intelligence support upon which Saudi bases its war in Yemen." "Work with" the Saudis means to follow their blemished lead. At least Mattis acknowledges that the "innocent people" are indeed "in trouble," with an estimated 14 million people now threatened by famine.
Historical note
US media have consistently failed to report on the war initiated by Mohammed bin Salman (MBS) in 2015, as Saudi minister of defense, before being designated crown prince. The US government has been directly implicated in the war, first under Barack Obama and then Donald Trump.
At the very moment when Thomas Friedman and other people in US media were breathlessly praising the new crown prince for his program of reform favorable to US enterprises, those same media chose to ignore another observable phenomenon: the systematic elimination — through arrest and detainment or extrajudicial torture and murder — of dissident journalists and even ordinary Saudi citizens who dared to express themselves through social media.
Al Jazeera points out that whereas Iran suppressed dissent by arbitrarily banning Twitter, Saudi mobilized Twitter as a tool of oppression to identify, monitor, harass and arrest Saudi citizens who dare to criticize the regime.
Highlighting the indifference of US media, Amnesty International called the Saudi assault on Yemen "the forgotten war." Al Jazeera sums up what Americans have the right to know: "If covered, Western news outlets consistently portray the conflict as a proxy war between Iranian-backed Houthi-led militias and Yemenis." It's a big "if," because mentions of the war have been few and far between in US media.
But the suggestion that Iran had a hand in starting the war is manifestly false. Iran has supported the Houthis with supplies, whereas the Saudis — armed and fueled by the US — have been massively attacking Yemen's civilian population. This bias in the reporting reveals the kind of dangerous complicity that can exist between the US government and its supposedly free media, apparently content to act in this instance as channels of propaganda.
To sum up, we might paraphrase Jim Mattis: US citizens don't often have the freedom of tuning into unblemished media.
*[In the age of Oscar Wilde and Mark Twain, another American wit, the journalist Ambrose Bierce, produced a series of satirical definitions of commonly used terms, throwing light on their hidden meanings in real discourse. Bierce eventually collected and published them as a book, The Devil's Dictionary, in 1911. We have shamelessly appropriated his title in the interest of continuing his wholesome pedagogical effort to enlighten generations of readers of the news.]
The views expressed in this article are the author's own and do not necessarily reflect Fair Observer's editorial policy.
For more than 10 years, Fair Observer has been free, fair and independent. No billionaire owns us, no advertisers control us. We are a reader-supported nonprofit. Unlike many other publications, we keep our content free for readers regardless of where they live or whether they can afford to pay. We have no paywalls and no ads.
In the post-truth era of fake news, echo chambers and filter bubbles, we publish a plurality of perspectives from around the world. Anyone can publish with us, but everyone goes through a rigorous editorial process. So, you get fact-checked, well-reasoned content instead of noise.
We publish 2,500+ voices from 90+ countries. We also conduct education and training programs on subjects ranging from digital media and journalism to writing and critical thinking. This doesn't come cheap. Servers, editors, trainers and web developers cost money.
Please consider supporting us on a regular basis as a recurring donor or a sustaining member.
Support Fair Observer
We rely on your support for our independence, diversity and quality.
Will you support FO's journalism?
We rely on your support for our independence, diversity and quality.
The IRS recognizes Fair Observer as a section 501(c)(3) registered public charity (EIN: 46-4070943), enabling you to claim a tax deduction.