November 28, 2018 11:32 EDT
Jared Kushner's attempt to produce something solid turns out to be nothing but hot air. The Daily Devil's Dictionary reports.
According to sources, including three former White House officials who spoke to ABC News, Jared Kushner, "in a bid to symbolically solidify the new alliance between the Trump administration and Saudi Arabia … pushed State and Defense officials to inflate the figure with arms exchanges that were aspirational at best."
Here is today's 3D definition:
Solidify:
Make something appear visible, tangible and permanent through prevarication and subterfuge
Contextual note
Call it the art of turning a crazy wish into the public's belief that they are reading a "solid" fact. Or call it fake news, which would be more accurate. To get it to work, there has to be a signed document to validate the scam, even if the document is meaningless. The media will do the rest.
This is what happens when personalities, who had spent decades of their long lives (Donald Trump) or the majority of their young adult years (Jared Kushner) in real estate, enter the world of international politics. When your finest skills were focused on engineering whopping real estate deals whose worth can reach the billions, you tend to think in the same terms and apply the same methods in your new vocation.
In their former job, Donald Trump and his son-in-law, Jared Kushner, learned the art of creating a magical belief in the wonderful building that didn't yet exist but would have a "huge" dynamizing impact on the community and make everyone a "winner." This is how they would get the bankers on board to fund it and the local authorities to approve its conformity with the letter and the spirit of existing zoning laws and, if need be, change those laws to accommodate their exciting project. They knew that with bankers and local politicians, it's all about numbers in the end and nothing else matters.
If there's one thing the financial crash of 2008 should have taught us, it's that numbers do not "solidify" anything. In the case of Kushner's agreement for $110 billion, we learn that: "The photo of the memorandum of intent shows an agreement between the two countries [the US and Saudi Arabia] with very little legal weight." But if it's solid, it must weigh something! Even liquid and gas have weight.
Historical note
Thanks to this revelation about the truth of the deal of the century between the US and Saudi Arabia, we have a better handle on understanding how Crown Prince Mohammed Bin Salman (MBS) managed to get Kushner "in his pocket," as he confided to his mentor, the Emirati crown prince, Mohammed bin Zayed (MBZ), earlier this year. Exchanging favors is common in high-level business and it's clear that the entire Trump family sees diplomacy as just another type of high-level business. Many journalists and historians are eagerly awaiting the end of Trump's presidency to see how he and his family build their business interests out of the political and diplomatic initiatives they took when they were in power.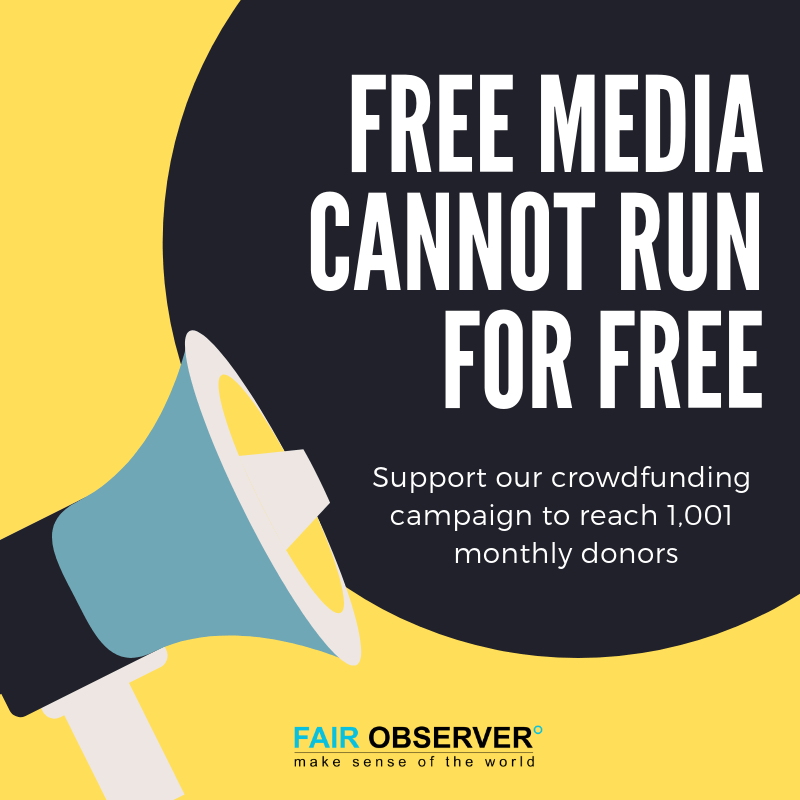 By agreeing to Kushner's demand to "inflate the figures," MBS could then gently ask his American friend to share with him any gossip he managed to glean about other Saudis from the top-secret presidential daily briefing that Kushner was in the habit of reading.
A week after their meeting, in which Kushner is reported to have spilled the highly confidential beans, Mohammed bin Salman launched his infamous roundup of disloyal family members and Saudi businessmen, whom he imprisoned in the Riyadh Ritz-Carlton, accusing them of corruption. He ended up offering bail to the nice guys — those who weren't tortured or murdered — with a price tag that could reach billions of dollars. The young, inexperienced crown prince, who had never lived elsewhere than Saudi Arabia or tried to understand how the outside world works, also believed in numbers.
Instead of the win-win of solidified relations, the world is now wondering about how the two parties to this phantom deal will survive politically. President Trump's position on Saudi Arabia, defending MBS on the basis of Kushner's memorandum of intent, is being challenged at home most vociferously by members of his own party. Mohammed bin Salman has turned out to be a liability for the image and operational integrity of the kingdom, and many in the royal family would like to see him removed from power.
The entire Middle East is awaiting the long ago announced but continually delayed Kushner peace plan, originally built on the three quickly eroding pillars of Benjamin Netanyahu's Israel, Trump's US and Prince Mohammed's Saudi Arabia. Netanyahu is now hanging onto power with a majority of one, Trump is contested by his own troops and MBS by his family. Kushner turns out to be an amateurish, devious manipulator, who never managed to live up to the administration role his father-in-law created for him, but enjoys the satisfaction of being appreciated and honored by outgoing Mexican President Enrique Peña Nieto, who is reviled by Mexicans for his corruption, with an approval rating as he leaves office of 24%.
What Kushner designed to be solid has turned out to be what Shakespeare's Prospero called an "insubstantial pageant" that has now "melted into air, into thin air." The title of Shakespeare's play? The Tempest, subtitled in this modern production, "When Caliban Ruled America."
*[In the age of Oscar Wilde and Mark Twain, another American wit, the journalist Ambrose Bierce, produced a series of satirical definitions of commonly used terms, throwing light on their hidden meanings in real discourse. Bierce eventually collected and published them as a book, The Devil's Dictionary, in 1911. We have shamelessly appropriated his title in the interest of continuing his wholesome pedagogical effort to enlighten generations of readers of the news.] 
The views expressed in this article are the author's own and do not necessarily reflect Fair Observer's editorial policy.
For more than 10 years, Fair Observer has been free, fair and independent. No billionaire owns us, no advertisers control us. We are a reader-supported nonprofit. Unlike many other publications, we keep our content free for readers regardless of where they live or whether they can afford to pay. We have no paywalls and no ads.
In the post-truth era of fake news, echo chambers and filter bubbles, we publish a plurality of perspectives from around the world. Anyone can publish with us, but everyone goes through a rigorous editorial process. So, you get fact-checked, well-reasoned content instead of noise.
We publish 2,500+ voices from 90+ countries. We also conduct education and training programs on subjects ranging from digital media and journalism to writing and critical thinking. This doesn't come cheap. Servers, editors, trainers and web developers cost money.
Please consider supporting us on a regular basis as a recurring donor or a sustaining member.
Support Fair Observer
We rely on your support for our independence, diversity and quality.
Will you support FO's journalism?
We rely on your support for our independence, diversity and quality.
The IRS recognizes Fair Observer as a section 501(c)(3) registered public charity (EIN: 46-4070943), enabling you to claim a tax deduction.