Yahoo Finance identifies a serious problem in US society and knows there's only one way to solve it: inform people it's their problem to solve.
Yahoo Finance wants to help American families solve a problem that strikes at the core of the US economy and culture and has seriously undermined social stability. What could be more central to the American way of life than money? The answer is: lack of money, aka debt. Yahoo reminds us: "Our research has shown that 78% of people are living paycheck to paycheck. That means if one check doesn't show up, they don't have enough to really make basic needs met month in and month out."
Having identified the problem, Yahoo brings in an expert, Chris Hogan, to propose the solution: "The best way to avoid personal debt? Budgeting, which Hogan described as 'absolutely a crucial life skill.'"
Here is today's 3D definition:
Budgeting:
Managing the flow of money to balance income and expenditure, when the flow of money exists or, for a significant majority of Americans, when it doesn't exist
Contextual note 
In a nation that no longer tolerates whistleblowers, Yahoo Finance nevertheless recommends another less compromising kind of alarm: the wake-up call. "So, we need a wake-up call all the way around, and people need to engage in this and get more serious," said Hogan. Yahoo has identified what "people need" and the scope of the problem ("all the way around"), which means there are a lot of wake-up calls to be made.
If 78% of the US is concerned, in a nation ideologically opposed to anything resembling a safety net, this should be considered a national crisis. Most people outside the US have been taught to believe that the world's richest nation disposes of enough resources to ensure the livelihood of at least a majority of its population, and that a government capable of running over 800 military bases across the globe should also be capable of creating a minimum of stable living conditions for a majority of its population. But that isn't how economic and political ideology works in America.
Rather than looking to politics, which people think means "big government," Yahoo clearly identifies the remedy: it's the people themselves — each one of them, individually — who "need to engage in this and get more serious." Once they do that, all will be well again. And to do that, Yahoo invites its guest, Chris Hogan, to make a concrete, easy-to-implement recommendation: listen to his show and possibly subscribe to the product he mentions, "an incredible budgeting tool called Everydollar." If 78% of Americans simply do that, the crisis will be over in no time. Hogan, by the way, is the author of the book, Everyday Millionaires.
For the financially savvy, it's worth noticing that Yahoo's idea of budgeting for families who need to "get more serious" has little to do with the concept of budgeting as used in the world of business: "Budgeting is the process of planning future business activities by establishing performance goals and putting them into a formal plan." In other words, budgeting is not about not spending money, but instead focuses on accomplishing something new and allocating resources to a goal. In the general scheme of things within US economic ideology, that kind of budgeting is a privilege for the wealthy, who can take risks and feel unashamed about going over budget because of unforeseeable circumstances. The poor — those who live in permanent debt — must learn to budget, not to accomplish something new, but to survive. Mistakes can be fatal.
This contrast of meaning illustrates a point Karl Marx described but which the ideology seeks to ignore: "All the illusions of the Monetary System arise from the failure to perceive that money, though a physical object with distinct properties, represents a social relation of production."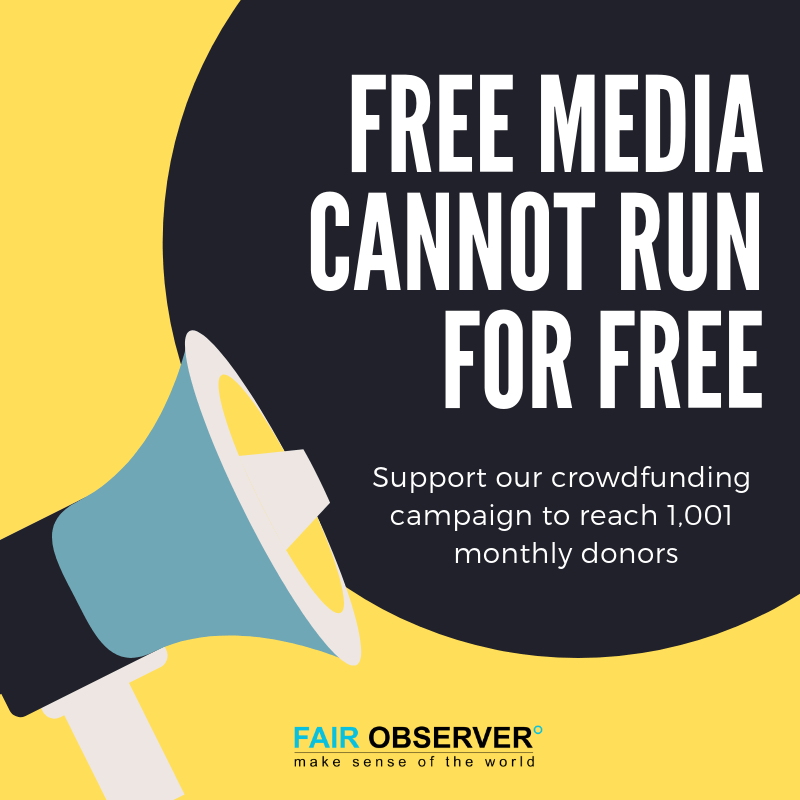 The debt crisis in the US, severely aggravated by the recurrent tax on young adults who have chosen to buy an expensive education on credit, is the logical consequence of both the economic ideology of individualism and the fact that the economy is now built on two pillars: domestic consumerism and the military-industrial economy, which requires continual investment in arsenals either built for the US government or sold profitably to foreign governments for their policing and defense. Consumerism means that the ideal behavior of citizens for the health of the economy is to live beyond their means. The military-industrial economy, in turn, consumes the resources that nations traditionally allocate to infrastructure and public services. A good proportion of the citizens are reduced to a situation of precarious dependence on a fundamentally volatile system that leaves them constantly exposed.
Historical note
Over the past 150 years of its evolution, the history of US capitalism as a self-sustaining — but not self-regulating — system, coupled with its ideology that objectively encourages concentration and monopoly, has with impeccable logic produced the current debt crisis. Moreover, as Yahoo's advice to Americans to "get more serious" indicates, the political system no longer senses a duty to provide a coherent solution. Yahoo's message translates quite simply as: If the people have a problem, blame the people, not the system.
Americans have been taught to think that, ideally, the government shouldn't even exist except to maintain national defense, which no longer means defense of the national territory but "defense of American interests." This is the semi-official name of the sacred concept — trotted out by the government in elaborating its foreign policy and never analyzed or critiqued by the media — that justifies invasions, wars and sanctions, as well as manifold clandestine activities that operate under the cloak of diplomacy and sometimes masquerading as simple technological progress (in surveillance).
Chris Hogan is an educator who wants people "to understand and grow in their knowledge" and "make changes." The tacit lesson is this: Don't wait for the kind of political reforms to tackle debt that politicians like Bernie Sanders and Elizabeth Warren are proposing. Everyone should understand that Congress would never budget for such measures. Follow your own initiative. Listening to Hogan's show and reading his book should do the trick. That's something the average person can easily budget for.
*[In the age of Oscar Wilde and Mark Twain, another American wit, the journalist Ambrose Bierce, produced a series of satirical definitions of commonly used terms, throwing light on their hidden meanings in real discourse. Bierce eventually collected and published them as a book, The Devil's Dictionary, in 1911. We have shamelessly appropriated his title in the interest of continuing his wholesome pedagogical effort to enlighten generations of readers of the news.]
The views expressed in this article are the author's own and do not necessarily reflect Fair Observer's editorial policy.
For more than 10 years, Fair Observer has been free, fair and independent. No billionaire owns us, no advertisers control us. We are a reader-supported nonprofit. Unlike many other publications, we keep our content free for readers regardless of where they live or whether they can afford to pay. We have no paywalls and no ads.
In the post-truth era of fake news, echo chambers and filter bubbles, we publish a plurality of perspectives from around the world. Anyone can publish with us, but everyone goes through a rigorous editorial process. So, you get fact-checked, well-reasoned content instead of noise.
We publish 2,500+ voices from 90+ countries. We also conduct education and training programs on subjects ranging from digital media and journalism to writing and critical thinking. This doesn't come cheap. Servers, editors, trainers and web developers cost money.
Please consider supporting us on a regular basis as a recurring donor or a sustaining member.
Support Fair Observer
We rely on your support for our independence, diversity and quality.
Will you support FO's journalism?
We rely on your support for our independence, diversity and quality.
The IRS recognizes Fair Observer as a section 501(c)(3) registered public charity (EIN: 46-4070943), enabling you to claim a tax deduction.