Like the O.J. Simpson case of 1994, the Bill Cosby trial is about celebrity, race, black men and the American way.
Bill Cosby is like one of those images that is more than one thing. Like the picture that one person looks at it and sees as a beautiful woman gazing at a mirror while another sees a hideous skull. It's one picture, but the perceptions are totally different.
Some people are reverential and argue that only Martin Luther King Jr. could lay claim to have advanced civil rights more than Cosby. They remain wonderstruck in admiration at Cosby's innovative The Cosby Show that challenged popular stereotypes of dysfunctional blacks and helped change the entire landscape of race and racism in the United States in the 1980s and 1990s.
Others rage against Cosby, claiming he abused the privilege and status he garnered for himself by monstrously exploiting women. Cosby is now on trial for allegedly drugging and sexually assaulting a university employee at his Philadelphia home 13 years ago. He faces three counts of aggravated indecent assault that each carry a maximum sentence of 10 years in jail and a $25,000 fine.
More than 50 other women have made similar accusations, leaving Cosby short on friends at an age (79) when he might have expected to be luxuriating in the kind of respect typically afforded architects of social change.
Cosby's declining supporters will continue to exalt their hero. In the 1980s and 1990s, he was hailed by some as a representative of a new black America. Pamela Browner White, chair of Philadelphia's Anderson Award committee, paid tribute to Cosby's long career as an entertainer calling him the "face and voice of the African-American middle-class family … a man of strong values, [he] has inspired thousands of young adults to achieve their dream of a college education." Admirers and critics see the same thing — they just see it differently.
Anything But Controversial
The comic actor, who, as writer Jamal Eric Watson put it, "single-handedly changed the way African-Americans were portrayed on television," was the creator of The Cosby Show, which ran from 1984 to 1992. Sociology Professor Patricia A. Bell maintains the show, "opened up a new era in television, leading the way for other shows to depict upwardly mobile and successful black people."
The show drew less respectful responses from others, for example, Sut Jhally and Justin Lewis, who in their book Enlightened Racism, complained that Cosby introduced a "new and insidious form of racism."
Popular shows featuring black subjects since Amos 'n' Andy, a radio program that started in the 1920s and morphed into a successful television show in the 1950s, were like lineal descendants of minstrel shows, furnishing viewers with black characters who were lazy chumps or dependable servants. Cosby wanted to break with this tradition. He met and eventually overwhelmed studio resistance to an altogether different type of sitcom, in which the black family, far from being multi-dysfunctional, was recognizably "normal" — rather like a white family, in fact. At the center of Cosby's show were the Huxtables, a black nuclear family that lived far away from the 'hood and had no money worries.
The political climate was not auspicious when Cosby launched his show: In 1984, Ronald Reagan was re-elected by a landslide vote, signaling a significant lurch to the right in the US. Part of Reagan's appeal was in taking up the cause of disaffected whites, who attributed many of their own problems to affirmative action and other policies seeming to favor minorities. Reagan famously opposed every major civil rights initiative and so contributed to an environment in which racism became, if not acceptable, tolerable.
While he became outspoken later, Cosby himself, during the Reagan era (1981-89), was not a controversial figure. Anything but: He was arguably the most popular entertainer on American television, if audience figures are a gauge. Cosby's show was a juggernaut, dominating audience ratings for seven years.
For a black actor to occupy this position in the 1980s was something of a distinction. At the time, Cosby brushed aside questions about why his show didn't include racial issues by wondering out loud why similar questions were not raised about other shows with predominantly white casts.
Perhaps the frustration of constantly fielding questions like this drove him to his pronouncements on personal responsibility and systemic racism. After the show closed in 1992, Cosby started to talk to the media and tour the country addressing public assemblies. His message was clear, but unpopular among many: African Americans should assume control of their own lives and pursue careers as individual subjects rather than complaining about racism. It endeared him to conservatives but estranged many erstwhile followers.
Rumor Has It
Hearsay, rumors and accusations about Cosby had circulated for years. Though married, he was a known womanizer. In the 1980s, his peccadillos were probably accepted as a kind of droit de seigneur — a celebrity's right to have sex with his staff.
But in 2005, Cosby gave a deposition for a civil lawsuit filed against him for allegedly drugging a woman with the sedative Quaalude and then having sex with her. Cosby confessed to procuring the drugs, but not actually to administering them.
After the documents were unsealed in 2015, another accusation, that of former employee Andrea Constand, became known. Then several other women stepped forward to report their own experiences of alleged sexual assault at the hands of Cosby.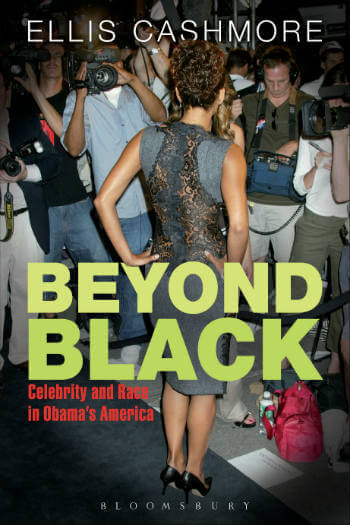 Technical issues, especially America's statute of limitations, which prescribes a period for the bringing of legal actions of certain kinds, prevented many of the allegations from progressing. But the case of Constand, now 44, is now being heard. She was something of a mentee of Cosby. He suggests they had a consensual relationship, but Constand insists: "We were not involved in any romantic relationship."
Like the O.J. Simpson case of 1994, the Cosby trial is about celebrity, race, black men and the American way. Simpson was a black sports star-turned-actor, accused of killing a white woman. But he never engaged with political or social issues and, for the most part, played down his own blackness.
Cosby self-consciously addressed the experiences and problems of African Americans, and in a way that delighted many, at least to begin with. He later displeased many. The abundant goodwill that both built earlier in their careers evaporated as people became convinced of their malfeasance.
Simpson enjoyed the support of African Americans throughout his trial. Polls at the time indicated that, while whites suspected he was guilty of both murders, blacks presumed his innocence — a verdict later reached by the jury.
Cosby's situation is complicated by the fact that his herculean achievements of the 1980s and 1990s are now the stuff of history, and his more recent sniping at African Americans for failing to use their own initiative has probably wiped out any residual charity. Even many of those who acknowledge his contribution to civil rights acknowledge that evil stalks in his midst.
There's no logical reason why a public figure shouldn't satisfy and infuriate, draw praise and condemnation, inspire love and loathing simultaneously. They make uncomfortable confederates, both emotionally and intellectually.
When another African American colossus remarked he could "float like a butterfly, sting like a bee," he surely didn't intend to reveal to us the inconsistencies, self-contradictions and internal paradoxes he harbored but tried to conceal. Yet his phrase keeps coming back to remind us that even those we admire are often afflicted with flaws we find abominable.
Cosby's achievement was in smashing a commonly held, but hideously distorted image of black people. His offense was in replacing it with one less commonly held, but more maleficent.
*[This article is based on Ellis Cashmore's Beyond Black: Celebrity and Race in Obama's America, which can be read here free of charge.]
The views expressed in this article are the author's own and do not necessarily reflect Fair Observer's editorial policy.
Photo Credit: smysnbrg
For more than 10 years, Fair Observer has been free, fair and independent. No billionaire owns us, no advertisers control us. We are a reader-supported nonprofit. Unlike many other publications, we keep our content free for readers regardless of where they live or whether they can afford to pay. We have no paywalls and no ads.
In the post-truth era of fake news, echo chambers and filter bubbles, we publish a plurality of perspectives from around the world. Anyone can publish with us, but everyone goes through a rigorous editorial process. So, you get fact-checked, well-reasoned content instead of noise.
We publish 2,500+ voices from 90+ countries. We also conduct education and training programs on subjects ranging from digital media and journalism to writing and critical thinking. This doesn't come cheap. Servers, editors, trainers and web developers cost money.
Please consider supporting us on a regular basis as a recurring donor or a sustaining member.
Support Fair Observer
We rely on your support for our independence, diversity and quality.
Will you support FO's journalism?
We rely on your support for our independence, diversity and quality.
The IRS recognizes Fair Observer as a section 501(c)(3) registered public charity (EIN: 46-4070943), enabling you to claim a tax deduction.