Iran's history shows that its ethnic minorities have always been the Achilles' heel for any regime.
On February 1, 1979, Ayatollah Khomeini returned to Iran from exile and, 10 days later, 2,500 thousand years of monarchy came to an end. Although the majority of those who started the revolution against Shah Mohammad Reza Pahlavi were left wing and secular, the Iranian Revolution is known, above all, because of the leadership of Ruhollah Khomeini. Indeed, Khomeini knew that eliminating all opposition groups and rivals in a short period of time was key to holding power for decades. The ayatollah and his successor, Ali Khamenei, managed a unique and successful policy never seen before in Iran's history: Since 1986, none of the main Persian opposition groups have managed to organize and bring people on to the streets in opposition to the regime.
Many opposition groups believed a foreign hand was behind Khomeini's dramatic rise to power. However, in reality they always underestimated the supreme leader's extraordinary ability to organize his networks and gather support, as well as the power and long-lasting legacy, of the religious cult he created. For instance, at the beginning of the revolution, Khomeini shuttered universities, which were the bases of other opposition groups and student movements, for two years in the name of the cultural revolution. Instead, he built more mosques to strengthen his organized support, and executed and assassinated figures who posed a potential threat to his power inside and outside the country.
Moreover, Khomeini declared jihad against the Kurds, calling them infidels and separatists in order to unite Persian nationalists behind him. Finally, he broke all ties between opposition groups and the people by pushing dissenters out of the country. Consequently, out of 12 known opposition groups, apart from the Kurds and some organized underground cells in Ahwaz and Baluchestan regions, no other opposition groups have any base inside the country. Any opposition group is treated as anti-Islamic Revolution force and, therefore, is an "enemy of God."
This tactic was and has remained the Islamic regime's key success in thwarting any attempts at regime change since Khomeini established his Islamic Republic of Iran (IRI). A majority of Persians and non-Persians share the same goal when it comes to overthrowing the regime. However, ethnic minorities and Persian opposition groups do not have any political goals in common when it comes to post-IRI.
Political Masterstroke
According to Dr. Amir Abbasi, a university lecturer in Tehran, "The lack of an effective opposition group in the central part of the country is devastating, and the prospect of change in Iran coming from the people is becoming a weaker option. People do not think that opposition groups active only on social media have the capability of confronting Khomeini's regime." This highlights Khomeini's political masterstroke of disabling the opposition through arrest, torture, execution and exile, which have played out over decades: Despite significant resistance to the regime, opposition groups have not been able to physically organize and lead Iran toward change.
Bahman Karimi, a masters student in Isfahan, claims that "In Iran, there are organized, and in some cases, armed Azeri, Kurdish, Ahwazi Arab and Baluchi opposition groups, but the people do not see any organized Persian group. Ethnic minority opposition groups have shown that they are capable of confronting Tehran, however, they are not willing to take the lead in any regime change efforts unless their demands are met."
After the revolution, ethnic minorities were the only ones who opposed Ayatollah Khomeini and his cult. But the supreme leader managed to use foreign support against them, labeling anyone opposing him as a pro-Saddam traitor during the Iraq-Iran War, and setting Shia Muslims against Sunni Baluchis — all compounded by Persian nationalism.
Consequently, with minorities facing ever increasing oppression from Tehran, these groups have distanced themselves from any Persian-led opposition. The reason is because both the shah and the Islamic regime embraced Persian-Iranian nationalism, which has systematically excluded ethnic minorities such as Azeris, Ahwazi Arabs, Baluchis, Turkmen and Kurds and others who comprise almost half of the population in Iran.
This policy, however, backfired. The fate of the Tehran-based Green Movement is revealing. When protesters demanded the removal of President Mahmoud Ahmadinejad from office following the 2009 election, a political movement arose and failed in a short period of time. The main reason behind the failure of the Green Movement was that ethnic minorities never supported it. The movement didn't manage to reach into the country beyond Tehran and some parts of Isfahan and Mashhad.
However, during the Iran protests in December 2017 and January 2018, Kurds, Azeris, Baluchis and Ahwazi Arabs played a key role in leading the protests. The first anti-regime slogans were chanted in the Kurdish city of Kermanshah, followed by Ahwazi Arabs and Baluchis. Moreover, the Kurds and Ahwazi Arabs took the lead and turned the protests into the biggest and most significant opposition to the regime since 1979, with protests reaching all the provinces of Iran.
Abbasi states: "One of the most effective ways to confront the regime is to promote Iranian nationalism. However, due to decades of oppression and discrimination by Tehran against ethnic minorities, we cannot talk about Iranian nationalism anymore. We have Kurdish, Azeri, Ahwazi Arab, Baluchi and Persian nationalism. Even Persian nationalism is divided between two camps of anti and pro-regime. Any efforts to promote Iranian nationalism without taking the views of ethnic minorities, who form more than 50% of the population, will fail."
Key Role
Indeed, one of the main reasons the 1979 revolution succeeded that is rarely mentioned is that ethnic minorities were determined to overthrow the shah as they wanted to establish a democratic and federalized Iran. However, Ayatollah Khomeini crushed any democratic aspirations, first and foremost by labeling federalism as separatism — hence the aversion felt today by ethnic minorities toward Persian or Iranian nationalism, as it has always excluded them from any national project.
For instance, long before Khomeini's return and the victory of revolutionary forces in Tehran, the monarchy had already collapsed in Kurdish, Azeri and Ahwaz regions. One year before the revolution, the shah and his army had managed to suppress the revolutionary forces in Tehran, Qom and Isfahan, and stopped the protests by the end of January 1978. However, on February 18, 1978, Azeris breathed new life into the revolution by starting mass protests and taking over cities one after the other, which became known as the February 18 Uprising.
In fact, even Khomeini and Ayatollah Khamenei admitted that without Tabriz and other Azeri cities rising up the revolution had no chance of succeeding. At the same time, Kurdish forces were pushing the shah's army out, and by the end of 1978, the army had fled, and the Kurds took control of the region. Contrary to popular perception, Tehran, Isfahan and Qom were the last cities to fall into the hands of revolutionary forces.
However, while ethnic minorities sought to participate in the creation of a new federalized system, Islamists had very successfully and shrewdly managed to portray Khomeini as the most charismatic Persian leader. In turn, Persian nationalists regarded Khomeini as their new shah, who would secure a centralized government under Persian rule, to the extent that many fervent supporters of the shah then became equally fervent supporters of Khomeini who promoted Persian nationalism at the expense of ethnic minorities.
Furthermore, according to declassified US diplomatic cables, during this chaotic period the West had already recognized Khomeini as the best option for the West. Even years after the revolution, when Iran was assassinating opposition leaders in Europe one after the other, Tehran got away with it without facing any repercussions. In return, according to the revealed documents, Khomeini had promised the US that he would be a good friend to the West. This promise was broken as soon as he secured his position, just like his other promises made to the Iranian people.
Another Revolution?
Khomeini succeeded in taking over the revolution through foreign support but also by crushing all opposition groups and ethnic minorities' aspirations for democratic change — hence the longevity of the Islamic regime. Nevertheless, as the revolution marked its 40th anniversary this year, it should perhaps not come as much of a surprise that discontent continues amongst Iranians. Indeed, since the protests started in December 2017, the prospect of regime change through revolution has become one of the main topics.
However, according to some experts, expecting a possibility of a revolution, without any support from outside, may be unrealistic. Dr. Reza Parchizadeh, an Iranian political theorist and analyst, believes that "The security apparatus of the regime is tightly monitoring all the movements inside the country. Any movement with the intention of regime change, or even making any kind of meaningful change, will be harshly crushed. That is why many Iranians expect the US and its allies to finish off the Islamist regime once and for all."
One of the figures advocating for regime change since the advent of the protests is Reza Pahlavi, the son of the deposed shah, who calls himself "the prince." For some Persian monarchists, he is "the true representative of the Iranian will," and they are asking the international community to recognize him as "the leader of Iranian democratic opposition." However, ethnic minority groups and Iranian experts do not agree with this position. A key success of Ayatollah Khomeini's regime has been dividing nations inside Iran. Despite a strong opposition from ethnic minorities to the regime, they also strongly refuse to side with Persian nationalists and centric opposition groups such as the monarchists and the Mujahedeen-e-Khalq. Apart from the monarchists, no one believes that the country will ever unite behind him and his father's legacy.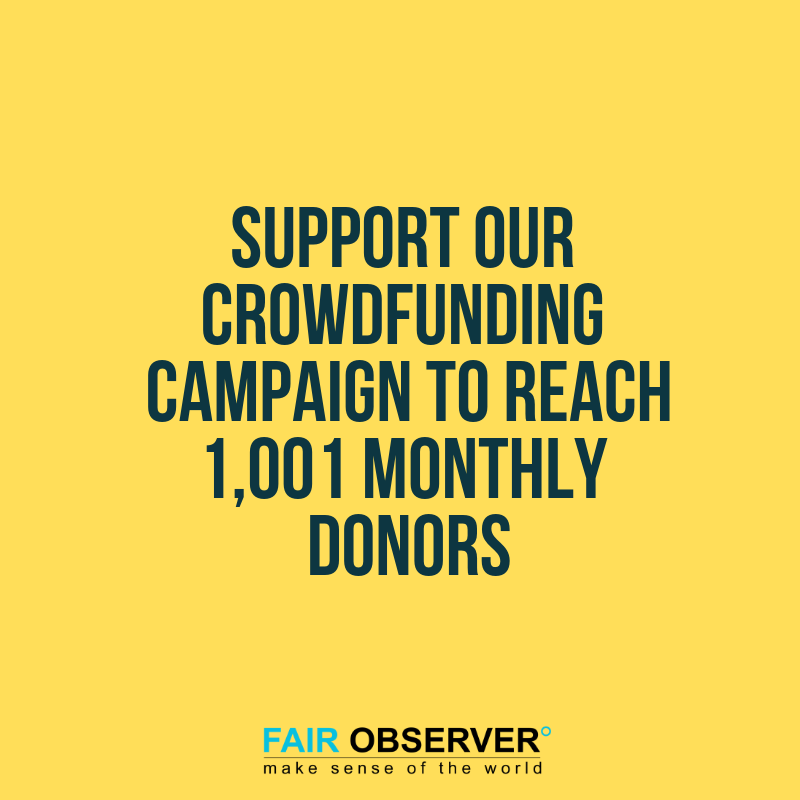 Parchizadeh says: "I do not think that the country will unite behind Reza Pahlavi. Monarchists do not have the necessary means inside Iran to challenge the regime, therefore, the monarchists cannot create a workable network to pose a threat to the Islamic Republic. Moreover, ethnic minority groups see Pahlavi as too centrist, and in many respects too close to the fundamentals of the discourse of the regime to trust him. An alliance that wants to attract the minorities must be more conscious of their plights and demands."
Nonetheless, Turkey-based Iranian journalist Kaveh Taheri believes that "The exiled crown prince has the necessary means to challenge the regime as in some cities protesters chanted "Reza Shah, grandfather of Reza Pahlavi, god bless your soul." Taheri also believes that "Although no polls have been conducted to know exactly the level of his popularity in Iran, Reza Pahlavi has a grassroots movement." These contrasting views emphasize that regardless of the fact that regime change is inevitable, there are very divided opinions and a lack of unity on who can lead an opposition.
Moreover, according to Ahwazi Arab author and journalist Rahim Hamid, the political landscape in Iran has changed dramatically. "The international reality in 2019 is radically different from that of the international situation 40 years ago. Ethnic minorities have made great strides in their struggle during the rule of the mullahs, expanded their movement and succeeded in reaching out to most of the world's influential centers … difficult to overcome. Furthermore, they have become the pillar for the success of any solution seeking security and stability in the region," says Hamid.
Indeed, Iran's history has shown that ethnic minorities have always been the Achilles' heel for any regime. In essence, it seems current US administration's policy is based on imposing sanctions and putting maximum pressure, mostly economic, on Tehran, hoping for people to take to the streets and oppose the regime. However, for ethnic minorities who have been facing economic marginalization policies for decades, financial difficulties and promoting Iranian nationalism will not play an important role in pushing them to protest. Consequently, the pressure campaign is likely to fail due to lack of proper analysis on Iran, as well as excluding ethnic minorities from the media and political campaign against the current regime in Tehran.
*[Some of the names who live in Iran have been changed to protect their identity.]
 The views expressed in this article are the author's own and do not necessarily reflect Fair Observer's editorial policy.
For more than 10 years, Fair Observer has been free, fair and independent. No billionaire owns us, no advertisers control us. We are a reader-supported nonprofit. Unlike many other publications, we keep our content free for readers regardless of where they live or whether they can afford to pay. We have no paywalls and no ads.
In the post-truth era of fake news, echo chambers and filter bubbles, we publish a plurality of perspectives from around the world. Anyone can publish with us, but everyone goes through a rigorous editorial process. So, you get fact-checked, well-reasoned content instead of noise.
We publish 2,500+ voices from 90+ countries. We also conduct education and training programs on subjects ranging from digital media and journalism to writing and critical thinking. This doesn't come cheap. Servers, editors, trainers and web developers cost money.
Please consider supporting us on a regular basis as a recurring donor or a sustaining member.
Support Fair Observer
We rely on your support for our independence, diversity and quality.
Will you support FO's journalism?
We rely on your support for our independence, diversity and quality.
The IRS recognizes Fair Observer as a section 501(c)(3) registered public charity (EIN: 46-4070943), enabling you to claim a tax deduction.