Disregarding the vital role of Iran's non-Persian minorities can only divide and weaken the opposition, leaving it with insufficient support to challenge or overthrow the current regime. 
Throughout history, dictators and authoritarians have expended great efforts in presenting their nations as monolithic states united behind the regime. Iran is no exception. However, contrary to its carefully manufactured public image celebrating the country as a monoethnic Persian nation, Iran is, in fact, an ethnically diverse mosaic, with a supremacist leadership systematically disregarding minorities' rights in every way, denying their very existence.
Although the so-called Islamic Republic's regime continues to outlaw all dissent, ethnic minorities are doubly persecuted, being discriminated against in every field not only for opposition to the regime, but on the grounds of their ethnicity. Now, however, the long-suffering minorities — primarily Ahwazis, Kurds, Balochis, Azeri Turks, Turkmen, Qashqais, Caspeans and Lor tribesmen, who collectively make around 40% of the population — are raising their long-silenced voices to demand freedom and equal rights.
Although the regime has worked hard to impose a media blackout on this subject, ignoring or denying the intensity of the domestic turmoil and tensions with the long-persecuted minorities wanting freedom, the degree of public anger means that this is no longer possible.
The façade of domestic peace and harmony across Iran's 1.6 million square kilometers of territory, misrepresented as "only a few dissidents protesting" — which has long been erroneously accepted as an accurate reflection of reality by the international community — is crumbling, with the anger at decades of murderous racist discrimination and injustice spilling over the regime's propaganda machine.
Although the regime has used the supposed failings of its external enemies — predominantly the United States, Israel, Britain and Saudi Arabia — to divert attention from its own failings, blaming any and all domestic troubles on "Zionist plots," this is no longer effective or even believable. After 40 years and counting, Tehran is currently spending billions on regional wars, funding of terrorist organizations and militias even as the peoples of Iran – its own citizens – are plunged further into vicious and unnecessary poverty.
The regime's efforts to gain support for its expansionist drive are now falling on deaf ears. Brutal attempts to silence dissent by force or efforts spent manipulating crises, promising future triumphs or pointing the finger at external enemies, no longer convinces those who've been hearing the same promises for decades and have now broken the barrier of fear to demand freedom. The ingrained call to export the revolution has been exposed as nothing more than a desperate attempt to promote an idealized triumphalist fantasy of Persian greatness, laced through and through with the taint of Ayatollah Khomenei's ideology.
Despite brutal crackdowns on demonstrators, and mass arrests of Kurdish, Ahwazi, Balochi, Turkmen and other minority activists, even the infamous brutality of the Islamic Revolutionary Guards Corps (IRGC) is no longer enough to control the anger. Protests are growing rather than diminishing. Meanwhile, exiles, who face persecution and threats from the regime's henchmen, even thousands of miles away from their homeland, are risking their very lives to speak out at international forums and demand the freedom and human rights, freedom for all the peoples of Iran and an end to the regime's murderous supremacist rule.
Racist Policies
Minorities in Iran share common grievances, including being explicitly denied education in their mother tongue and being punished for learning or teaching it. Minorities are systematically denied equality in every area, including education and health care, as well as employment, and are subjected to severe restrictions on wearing their traditional garb, practicing their religious rituals and holding cultural celebrations.
As a result, Iran's minorities unsurprisingly also suffer from far greater poverty, unemployment and poor living conditions than their ethnically Persian peers, and are denied any degree of autonomy or any positions of authority within state bodies.
These racist policies are not a new development, being an extension and intensification of the same Persian supremacist doctrine first introduced by the former monarchy. One of the basic characteristics of the exclusionary policies against non-Persian minorities is the use of force by successive Iranian regimes to crush any protest. Despite being peaceful, demonstrations are always broken up violently by the police and often the military, with activists and protesters being jailed, tortured and routinely executed on fabricated charges.
Ahwazi Arabs in southwestern Iran have been arguably the most violently persecuted minority, especially in recent years as the regime ratchets up its inflammatory and deeply racist anti-Arab rhetoric. Reflecting its regional expansionist agenda, Arabs are depicted as barbarians, terrorists and enemies of Iran. Ahwazi activists are sentenced to decades of imprisonment or execution on the flimsiest of pretexts, usually on fabricated charges, while Ahwazi people's homes and lands are seized without warning and no possibility of compensation; anyone who complains is likely to be imprisoned.
Ahwazi activists are often executed in public as a gruesome warning to anyone considering supporting freedom or holding any sort of demonstration for human rights.
A recent example of the discrimination against Ahwazis was the mass arrest on March 20 of dozens of Ahwazi cultural activists for the crime of performing an Ahwazi song in their mother tongue — Arabic — titled "Unity for the Sake of the Homeland," whilst dressed in their traditional Arab garb. After the video of the performance by members of the Nasr al-Funoun cultural institute, went viral on social media, regime agents stormed the homes of those involved, including the director of the institute, Hassan Nasr Sobhipour and another member, Hossein Shaghoian, detaining them without a warrant and taking them to an unknown location.
This is in stark contrast to the annual Nowruz celebrations for Persian Iranians marking the New Year, during which people are allowed all forms of festivities, including firework displays and concerts. Any expression of Ahwazis' millennia-old Arab culture, however, is viewed as intolerable by the regime. Ahwazis are all too well aware of the bleak irony in the regime's violent bigotry and oppression of Arabs and total intolerance of any expression of Arab culture in Iran, even whilst it depicts itself as the hero and savior of the Palestinian people, trading on this reputation for solidarity with those oppressed around the world.
Grossly Unjust
It should be underlined that many Persian Iranians, who themselves face arrest and imprisonment for protesting, do express solidarity with the country's minorities. However, the culture of Persian supremacy is deep-rooted, meaning that the mindset can often be seen even among some Persian Iranian opponents of the regime who want freedom without equality. For the country's minorities, this is unacceptable. There is a consensus that any truly fair, modern democratic state can only be built on the principle of equal citizenship with equal rights for all.
Thankfully, the realization of the need for unity and egalitarianism is steadily increasing among Persian Iranians, with more and more starting to openly acknowledge that discriminatory practices are unacceptable and grossly unjust. Indeed, these practices aren't simply morally wrong, but go against the regime's own constitution, which states: "All the people of Iran, regardless of their ethnicity or tribe, shall enjoy equal rights. Color, race or language shall be considered in no way a basis for discrimination."
After decades of injustice and oppression of minorities, a positive future for Iran as a free and modern nation can only be created by recognizing the rights of all Iran's diverse peoples. Disregarding the vital role of the country's non-Persian minorities can only divide and weaken the opposition, leaving it with insufficient support to challenge or overthrow the theocratic regime or to replace it with a dynamic and progressive modern democratic state.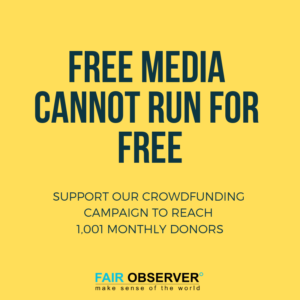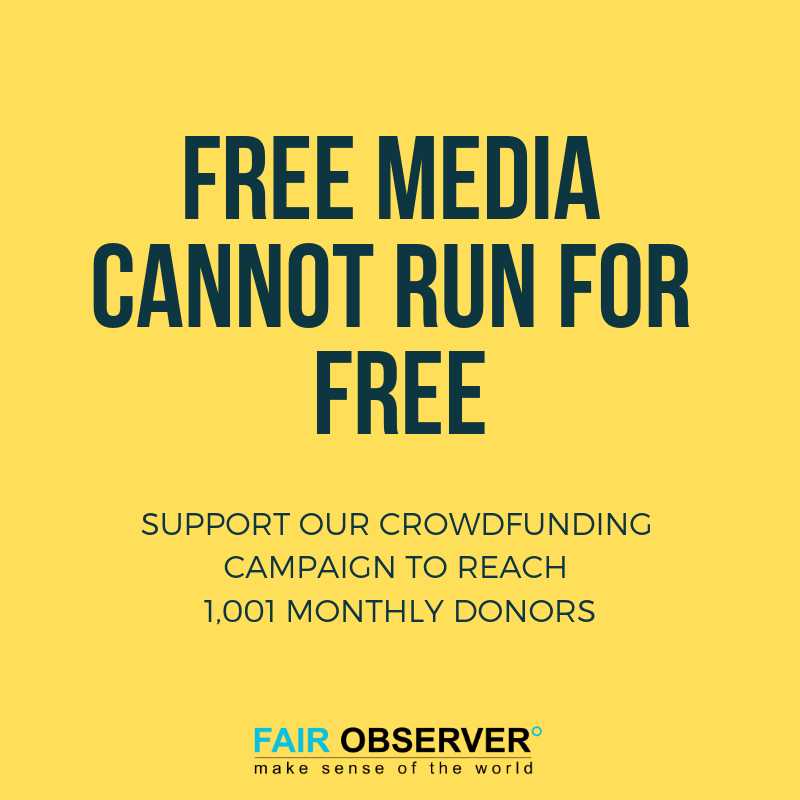 Excluding the numerous non-Persian minorities would certainly mean further resentment, hostility and confrontation with these historically marginalized and oppressed peoples, who share the yearning for freedom and dream of a truly fair society — not simply a change of oppressors at the top.
By contrast, real engagement of all of Iran's diverse peoples, leading to the development for the first time of a real, truly participatory democracy, with all Iranian citizens treating each other as equals, is a key to not only toppling the current regime, but ensuring that the post-Khomenei Iran will not crumble into a civil war in which there can be no winners.
Iran's opposition, therefore, must recognize and reflect the diversity of Iran's peoples and acknowledge the reality that rather than being a homogenous monoethnic nation, Iran is a vibrant patchwork of peoples, each with their own unique cultures and histories. By uniting to create a modern, just and democratic state for all, whether through federalism or other decentralized government, Iran's opposition can create a bright future for all.
In the present time in history, the traditionally centralized nation-states, generally in the Middle East and particularly in Iran, have had their inefficiency to rule over diverse populations laid manifest. Therefore, the proposal and implementation of democratic alternative with the potential to overcome the resultant obstacles of the legacy of Iranian nation-state is of historical and crucial significance. Iranian nation-state and Persian nationalism represent serious obstacles to the promotion and institutionalization of a democracy and social freedoms.
With the formation of a homogenous society, the Iranian nation-state has been the nemesis of all diversities and pluralism embedded in the country. In a profound contrast to this, ethnic minorities are struggling to not only change the regime but also to gain their national ethnic rights and achieve federal rule or autonomy in their own regions under a democratic decentralized government. This democratic model make possible the freedom and inclusion of all diverse elements of the Iranian society.
*[This article was updated on May 21, 2019.]
The views expressed in this article are the author's own and do not necessarily reflect Fair Observer's editorial policy.
For more than 10 years, Fair Observer has been free, fair and independent. No billionaire owns us, no advertisers control us. We are a reader-supported nonprofit. Unlike many other publications, we keep our content free for readers regardless of where they live or whether they can afford to pay. We have no paywalls and no ads.
In the post-truth era of fake news, echo chambers and filter bubbles, we publish a plurality of perspectives from around the world. Anyone can publish with us, but everyone goes through a rigorous editorial process. So, you get fact-checked, well-reasoned content instead of noise.
We publish 2,500+ voices from 90+ countries. We also conduct education and training programs on subjects ranging from digital media and journalism to writing and critical thinking. This doesn't come cheap. Servers, editors, trainers and web developers cost money.
Please consider supporting us on a regular basis as a recurring donor or a sustaining member.
Support Fair Observer
We rely on your support for our independence, diversity and quality.
Will you support FO's journalism?
We rely on your support for our independence, diversity and quality.
The IRS recognizes Fair Observer as a section 501(c)(3) registered public charity (EIN: 46-4070943), enabling you to claim a tax deduction.