December 13, 2018 11:42 EDT
Donald Trump and Saudi Arabia have agreed to clone NATO in the Middle East, presumably to show who's boss. The Daily Devil's Dictionary reports.
At the end of the latest Gulf Cooperation Council summit, Saudi Foreign Minister Adel al-Jubeir revealed that the Saudis have been working with the United States on what he calls "a new security alliance of Arab countries," which will be called the Middle East Strategic Alliance, or MESA. According to the Iranian broadcast network, Press TV, "[T]he new pact would be similar in style to the North Atlantic Treaty Organization (NATO) and would seek to protect the Middle East from 'external aggression.'"
Here is today's 3D definition: 
External aggression:
The action of any nation or organization outside of one's own national boundaries that in some way contradicts, opposes or fails to comply with policies decided inside the national boundaries or in any way questions the regional authority of the government in question
Contextual note
The Saudis have become experts at throttling internal aggression. They freely arrest, incarcerate, torture or assassinate (and dismember) Saudi citizens who express opinions at variance with the government's policies. Their perfection of the art of countering internal aggression has encouraged them to appeal to the moral force of Donald Trump, Jared Kushner and John Bolton to take on the problem of "external aggression." President Trump would like nothing better than lead a "coalition of the willing" to oppose Iran, whom both the US and Saudi Arabia detest, though for very different historical reasons.
Saudi Arabia and Iran are natural rivals, first because they are so similar. Both have put in place an authoritarian political system built around their interpretation of Islamic law. Both export oil and both actively support groups in the region. But they are culturally very different, speaking two different languages (Arabic and Farsi) and representing the two principal branches of Islam (Sunni and Shia).
Committed to a permanent "war for terror," the US opted for the Sunni cause long ago. The US seems to consider Sunni terrorism more respectable than Iran's Shia terrorism, even though most of America's direct terrorist enemies have been Sunnis: al-Qaeda and the Islamic State assuming the starring roles. And, of course, Saudi Arabia's resources have played a major role historically in encouraging and supporting the terrorism that has unfolded in the West, including 9/11. It's true, however, that 40 years ago Iran actually sequestered 53 Americans (before releasing them), a much more serious offense apparently than the thousands killed on September 11, 2001.
Historical note
The ambition of this project is to create the equivalent of NATO in the Middle East. NATO was initially designed to play a specific ideological role in the Cold War. It was all about defending free market capitalism of the West from the threat of the authoritarian, Marxist regime of the Soviet Union, guilty of ruling its people with an iron hand and of being indifferent to human rights. A perfect pretext for a new military alliance.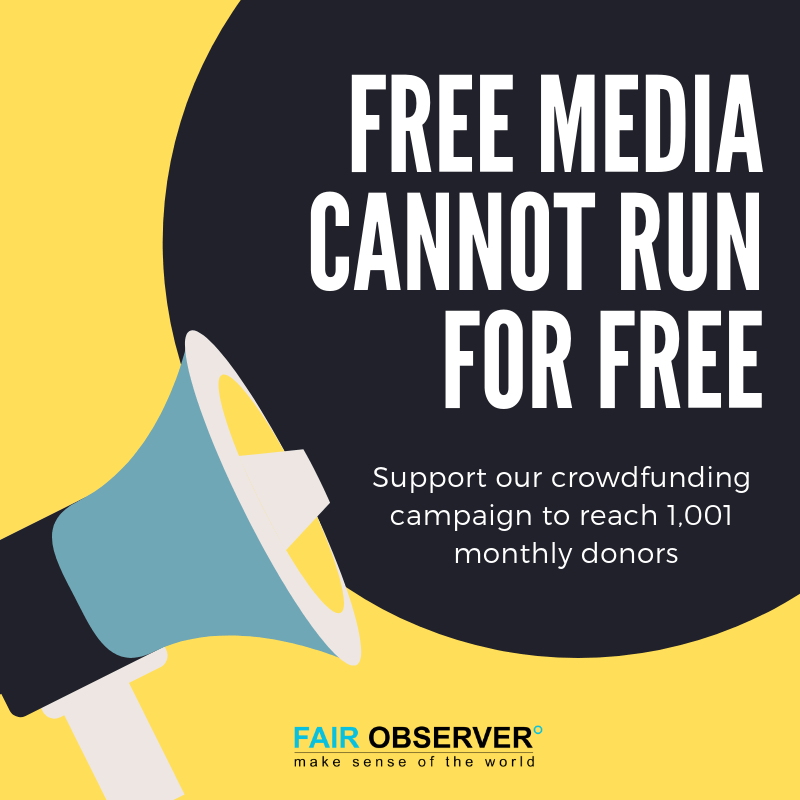 The current proposal has nothing to do with free markets or human rights. It appears simply to provide the means of making Saudi Arabia the dominant nation in the Middle East, whose power will be magnified by the association of Israel (with its undeclared nuclear capacity) and the brutal military regime in Egypt. MESA even appears to be the means of making Saudi Crown Prince Mohammed bin Salman, who already exercises absolute power inside the kingdom, the de facto ruler of the region and protector of Israel, with the US playing the role of global protector of both.
This is manifestly not about human rights, since the world now knows what it has long preferred to ignore: That Saudi Arabia has always been and is now more than ever a brutal, despotic regime that shows far less sensitivity to human rights than the Stalinist regime did 70 years ago.
But there's another significant difference. The North Atlantic Treaty Organization was geographically coherent. The nations that created it were located around or near the north Atlantic Ocean. The founders, the United States and the nations of Western Europe, aimed at combining their collective force to prevent further expansion of the Soviet Union, which of course was not an Atlantic country.
For its positive role in defeating Nazi Germany to end the European chapter of World War II, the victorious Allies agreed, at the Yalta conference in February 1945, to give the Soviet Union a free reign over Eastern Europe. The idea that colonial control was a natural right associated with military prowess was still very much a part of the culture of political leaders at that time. The Soviet Union had earned the right to treat Eastern Europe as a virtual colony. But of course, as a communist country with a heretical economic system, the rules were clear: It must not take one step further, which is why NATO was put in place.
Does the US now consider Shia Islam to be the equivalent of Soviet communism? The US military has traditionally been dedicated to "making the world safe for democracy" and "protecting our freedoms." Is the new mission justified by the need to defend Saudi Arabia's nonexistent democracy and freedoms?
Or, as people used to say when George W. Bush invaded Iraq with the original "coalition of the willing": Is it just about the oil? (Trump's answer: No, it's both the oil and the sale of weapons.)
*[In the age of Oscar Wilde and Mark Twain, another American wit, the journalist Ambrose Bierce, produced a series of satirical definitions of commonly used terms, throwing light on their hidden meanings in real discourse. Bierce eventually collected and published them as a book, The Devil's Dictionary, in 1911. We have shamelessly appropriated his title in the interest of continuing his wholesome pedagogical effort to enlighten generations of readers of the news.]
The views expressed in this article are the author's own and do not necessarily reflect Fair Observer's editorial policy.
Support Fair Observer
We rely on your support for our independence, diversity and quality.
For more than 10 years, Fair Observer has been free, fair and independent. No billionaire owns us, no advertisers control us. We are a reader-supported nonprofit. Unlike many other publications, we keep our content free for readers regardless of where they live or whether they can afford to pay. We have no paywalls and no ads.
In the post-truth era of fake news, echo chambers and filter bubbles, we publish a plurality of perspectives from around the world. Anyone can publish with us, but everyone goes through a rigorous editorial process. So, you get fact-checked, well-reasoned content instead of noise.
We publish 2,500+ voices from 90+ countries. We also conduct education and training programs on subjects ranging from digital media and journalism to writing and critical thinking. This doesn't come cheap. Servers, editors, trainers and web developers cost money.
Please consider supporting us on a regular basis as a recurring donor or a sustaining member.
Will you support FO's journalism?
We rely on your support for our independence, diversity and quality.
The IRS recognizes Fair Observer as a section 501(c)(3) registered public charity (EIN: 46-4070943), enabling you to claim a tax deduction.