In a culture of competition driven by the emotion of outrage and the belief that victory must be definitive and total, the death of one's adversary becomes an obvious goal.
Democracy theoretically gives voice to all people, and the decisions it reaches will always disappoint some. Increasingly, the decisions it doesn't reach provoke even more disappointment, to the point of intolerance and worse. Events over the past few days capture a phenomenon that is constant and goes beyond politics, affecting many people's personal lives.
In an article for the HuffPost, we learn that Democratic Representative Alexandria Ocasio-Cortez "blamed right-wing media [last] week for the death threats she said she receives on a daily basis."
On the other side of the Atlantic, The Guardian reveals the troubling case of UK citizen Margaret Georgiadou. The British newspaper reports: "The woman behind the petition to revoke article 50 has said she is scared and has been forced to close her Facebook account after receiving multiple death threats for launching the challenge to Brexit." And then there's the case of MP Anna Soubry, who left the Conservative Party over Brexit. ITV reports "that a death threat had been sent to her home with the author stating that they were on her 'doorstep.'"
Here is today's 3D definition:
Death threats:
A modern form of political expression deemed by an increasing number of people to be more effective and efficient than traditional means of expression, such as voting, engaging in dialogue and debate, street demonstrations, writing letters to the editor, community organizing, sit-ins, philosophizing, heckling and bumper stickers
Contextual note
Democratic Representative Ilhan Omar — who has been in the news recently for the heresy of criticizing Israel, thereby undermining a recent tradition in Congress of showing "unwavering support" for every decision taken by a foreign government — has become an obvious target of death threats. Whereas The Times of Israel is capable of analyzing the issue Omar has raised from multiple points of view before reaching the conclusion that she "is simply representing the progressive view of the pro-Israel movement and being unfairly criticized for it," the entire Republican Party and establishment Democrats have assumed a position of categorical intolerance. Transmitted by the media — with Fox News in the lead — a good part of the US population has come to believe that criticizing the Israel government is the equivalent of a capital crime, for which vigilante justice would be justified.
These two examples of the Brexit kerfuffle and the problem of Omar's purported "anti-Semitic tropes" have produced a tragic irony that goes beyond the personal anguish caused by death threats. The policies and political gymnastics of both Theresa May with Brexit and the various US administrations who have felt obliged to proclaim fealty to Israel have produced, in both cases, unmitigated and interminable catastrophe for everyone concerned. Britain has descended into what appears to be suicidal chaos and the "Middle East problem" has grown more intractable over time as the Israeli government has defied both the United Nations and the "official" policy of US presidents by increasing the number of settlements in occupied Palestinian territories while repeatedly and brutally attacking a captive population.
The targets of death threats cited above are deemed guilty, not of engaging in an aggressive or dangerous course of action, but of taking a stand that, however controversial, aims at resolving these persistent problems.
Historical note
Death threats in the political world are hardly a modern phenomenon. Assassination of political leaders has occurred throughout history, though the most politically effective assassinations were rarely preceded by threats. Abraham Lincoln purportedly received 12 death threats a day. The belief that eliminating the leader who opposes one's vision of the world will magically bring about utopia will always cross the minds of fanatical followers of any extreme political cause. More often than not, the attempt, even when successful, backfires. But occasionally it works. When the extreme right assassinated Israeli Prime Minister Yitzhak Rabin in 1995, they effectively killed the peace process that Rabin had committed to. Instead of backfiring, this led to the surprising election of Benjamin Netanyahu, who has continued to undermine the peace process for over 20 years.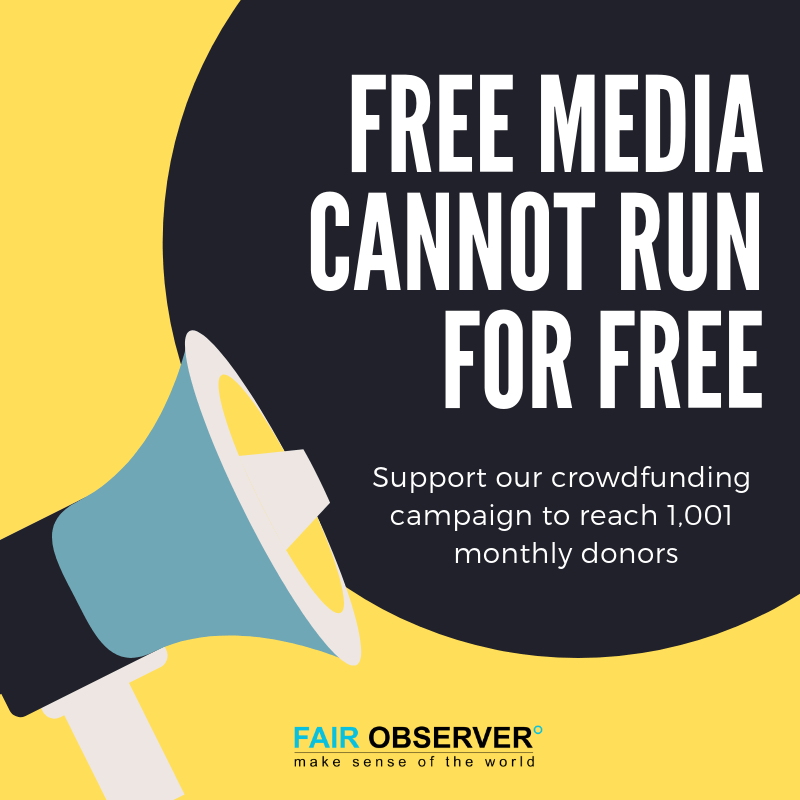 But the current trend in death threats no longer targets national leaders and power brokers. It has defined a new type of target: personalities who have a voice in the world or an echo in the media. And to complicate things, as Marshall McLuhan taught us, "the media" have now become the message, although he later added a modified version of his initial insight when he wrote "the medium is the massage."
In McLuhan's time (mid-20th century), "media" meant broadcast media, which thrived on massaging the interests and tastes of the widest public possible. It assumed the patriotic task of leading the masses camped in front of their TV sets to rejoice in the benefits of the consumer society. This helped to install shared values based on a culture that valued stable work (at a time when employment was plentiful and well paid) and dutiful consumption. Massaged by the media, people could disagree and remain polite, believing there would always be more to consume. Even anti-war hippies in the 1960s had the consumer's choice of drifting off to their communes to indulge in their own preferred activities.
Today, when we speak of media, we include both broadcast and social media, which have combined to promote and spread a new culture of outrage and indignation on issues that are increasingly framed as "life or death," with death being an obvious solution. To the ever-growing number of military operations in the age of "terror," we can add the "culture wars" that promise killing and elimination as an outcome. Social media have given a public voice to those with the strongest feelings. Massaging the public would now risk putting them to sleep. In the "attention economy," extreme emotion draws eyeballs to content supported by advertising revenue. Reasoned debate and empathetic dialogue are for "losers."
Death threats have thus become one of the standard means of expression for aggravated outrage. Although the trend has been more pronounced on the right than on the left — especially in the messages conveyed by popular broadcast media such as Fox News or Rush Limbaugh in the US — the use of the death threat as a form of political expression tempts certain people on the left.
In 2017, Andrew Anglin, the founder of a white supremacist website, rejoiced after receiving death threats from critics of his right-wing extremism. After mocking the death of anti-Nazi protester Heather Heyer, who was run over when a neo-Nazi at the infamous white nationalist rally in Charlottesville drove his car into a crowd, Anglin claimed he had received death threats. His capital crime was to suggest that Heyer "was a 'drain on society' because she was unmarried and childless." Anglin tellingly added: "I'm not feeling hate. I'm feeling amused."
That doesn't seem to be the case for Margaret Georgiadou and Anna Soubry. Provocateurs like Anglin identify with the culture of outrage and death threats. Reformers apparently don't.
*[In the age of Oscar Wilde and Mark Twain, another American wit, the journalist Ambrose Bierce, produced a series of satirical definitions of commonly used terms, throwing light on their hidden meanings in real discourse. Bierce eventually collected and published them as a book, The Devil's Dictionary, in 1911. We have shamelessly appropriated his title in the interest of continuing his wholesome pedagogical effort to enlighten generations of readers of the news.]
The views expressed in this article are the author's own and do not necessarily reflect Fair Observer's editorial policy.
For more than 10 years, Fair Observer has been free, fair and independent. No billionaire owns us, no advertisers control us. We are a reader-supported nonprofit. Unlike many other publications, we keep our content free for readers regardless of where they live or whether they can afford to pay. We have no paywalls and no ads.
In the post-truth era of fake news, echo chambers and filter bubbles, we publish a plurality of perspectives from around the world. Anyone can publish with us, but everyone goes through a rigorous editorial process. So, you get fact-checked, well-reasoned content instead of noise.
We publish 2,500+ voices from 90+ countries. We also conduct education and training programs on subjects ranging from digital media and journalism to writing and critical thinking. This doesn't come cheap. Servers, editors, trainers and web developers cost money.
Please consider supporting us on a regular basis as a recurring donor or a sustaining member.
Support Fair Observer
We rely on your support for our independence, diversity and quality.
Will you support FO's journalism?
We rely on your support for our independence, diversity and quality.
The IRS recognizes Fair Observer as a section 501(c)(3) registered public charity (EIN: 46-4070943), enabling you to claim a tax deduction.