In 2012, Ashweetha Shetty left a remote village in Tamil Nadu to join the Young India Fellowship, a one-year post-graduate diploma program at Ashoka University in the northern Indian state of Haryana. Shetty was the first among her family members to finish college, breaking many social barriers to reach Delhi. Like many young Indians who hail from remote areas of the country, she was sidelined as she didn't fit into the narrative of the urban, educated Indian and struggled initially because she didn't know English. A year after completing the fellowship, Shetty started the Bodhi Tree Foundation to help rural youth gain access to information so that they can leverage their education for a better life.
The inhabitants of some 600,000 villages across India have seen few benefits from the country's rapid economic growth and aggressive social spending. This has led to an immense gap in opportunities. According to a survey released by Pratham, a nonprofit organization, about 42% of rural youth between the ages of 14 and 18 were employed in January 2018, despite going to school. Among these, 79% were working in agriculture, while at the same time only 1.2% of the youth surveyed wanted to become farmers.
Although teenagers in rural areas aspire to become teachers and engineers, dismal rates of job creation have reduced opportunities for them. Soft skills such as English proficiency become a deciding factor in the job market, with most jobs being taken up by more privileged candidates who have better access to opportunities in urban India. Through the Bodhi Tree Foundation, Shetty is trying to bridge this rural-urban divide, by building confidence and self-esteem among young people living in rural areas. Shetty's goal is to help them realize their potential so that they can explore other opportunities instead of the traditional work handed down to them from through family tradition.
In this edition of The Interview, Fair Observer talks to Ashweetha Shetty about the work of the Bodhi Tree Foundation and her vision for the rural, underrepresented youth of India at a time when government initiatives have failed to bridge the rural-urban divide.
The text has been lightly edited for clarity.
Ankita Mukhopadhyay: Can you tell me a little more about the work Bodhi Tree does?
Ashweetha Shetty: Our foundation works with rural youth between the ages of 17 and 23. We help them build life skills and enlighten them about opportunities. We achieve all this through intervention at our village centers. We have a residential program for girls, and we also work with district administrations on initiatives, particularly those which concern the children of sanitation workers. Most of the rural youth we help are usually first generation college goers. Bodhi Tree helps them to think about their future. These young kids have many inferiority complexes, and there is an information gap. We are trying to bridge that through our organization.
Mukhopadhyay: What are the life skills that you're trying to build?
Shetty: We do self-development, self-awareness workshops, and provide exposure to opportunities — we help the children to discover what they want to do in life and understand their strengths and weaknesses. We enable them to develop themselves through public speaking and other skills. We also conduct workshops on resumé writing to help them achieve their goal.
Mukhopadhyay: How do you tackle social barriers such as gender discrimination and caste in your daily work?
Shetty: I initially struggled with many issues, such as caste and social stigma. I particularly faced this when I worked with children of sanitation workers. We don't have a formula to tackle this, but we help our children to focus on love, empathy and collaboration through our workshops. Our classes are also diverse so that students appreciate diversity.
Many of these young children have crossed several barriers to get to where they are, and they are very strong. But they are nervous if they are put in a room and asked to do something. There are many inferiority complexes, and spoken English is a barrier for them. I grew up in a village — for me, the biggest challenge to overcome was learning English.
Mukhopadhyay: Do you feel that rural youth has more opportunities today than before?
Shetty: There has been change in terms of accessing education — right now, all of our children are first generation college goers. But rural education is not doing anything for us as career opportunities are still not accessible for most people. I studied in a remote rural college, I traveled hours every day to receive education, but it was only when I went to Delhi that I understood what a real education meant. In terms of education, we do have colleges and schools in rural areas, but in terms of job opportunities there are still barriers for rural youth.
Mukhopadhyay: How do you create awareness about your workshops? How do you convince people that this is useful for them?
Shetty: Initially it was difficult as people weren't aware of us. Over the years, we have partnered with some colleges, villages and the district administration. That helped to build our credibility. But people have also said no to us. There have been instances where people said, "What's the point of this? My child will get married in a few years anyway." Bodhi Tree doesn't just teach people about following a career — its more about life skills and learning to speak up for oneself. After attending our workshops, some of our kids have pushed marriage by a year in order to seek a job. This kind of an impact is important for us.
Mukhopadhyay: What are your initiatives for children of sanitation workers? And what is the age of these children?
Shetty: We develop the self-esteem of the children of sanitation workers though a project called New Wings. The children are first generation college goers and usually in the age group of 17 to 21. The New Wings initiative is to stop these children from going back to those jobs again by giving them opportunities through education. To break that cycle, to bring them into the mainstream, you need to make them believe that they are as normal as any of us. We do a lot of activities around developing self-esteem and goal-setting.
Mukhopadhyay: Why are you focusing on college students and not school students?
Shetty: I think Bodhi Tree is an extension of my life experiences. I grew up in a village, and when I suddenly landed in Delhi, I realized that people like me were underrepresented there. You struggle so hard to go to college, and after three years you don't know what to do. It is disastrous situation, because you don't know the purpose or power of education. We work with college students as we feel that this is the age in which you really form your values. We work with youth at this age so that they can choose love over violence, compassion over disturbances.
Mukhopadhyay: Your life story is very inspiring. How did you build a sense of motivation in yourself and realize that you could do something with your education?
Shetty: There were many disturbances around me when I was growing up. But I was motivated by the fact that I really wanted to go outside my village and see how people have choices and what freedom looks like. I applied for anything I got, and I was lucky to get into the Young India Fellowship, as it changed my life.
When you experience freedom and choice, you feel like telling people about it. You want others to feel it as well. I think that's a reason I came back to my village after completing my education in Delhi. I want others to experience freedom and [having] choices as well.
Mukhopadhyay: What challenges do you face while working with girls from rural areas?
Shetty: A big issue is conditioning. These girls are conditioned to believe that marriage is their life's ultimate goal. On many occasions, a girl stops coming for a workshop as her parents don't allow her anymore. You see a lot of potential in a girl, but she ends up doing something that is not fulfilling her potential. It's frustrating, as you want to tell these girls that they can do more with their life, but there are unfortunately not many role models for them. Girls are also conditioned to not take risks.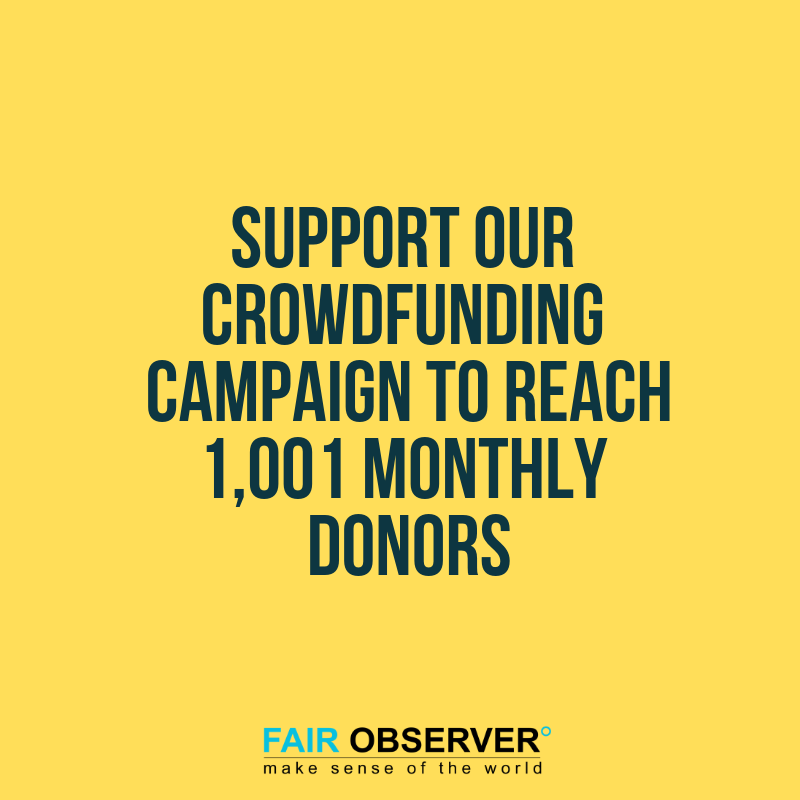 Mukhopadhyay: How do you identify the most critical issues in a village?
Shetty: We work in two villages that have different challenges. In the first village we have girls, in the second village we don't have a single girl at our workshop. That's because girls are not allowed to sit with boys. Parents don't want to send their girls to the center as they don't want them to interact with boys. We are currently thinking about methods to tackle this, such as creating a center solely for girls. There is also the issue of caste. Our center is in an area for lower-caste people, and upper-caste people don't want to send their children there. Every village center has different dynamics.
Mukhopadhyay: How do you address and build awareness about issues like caste?
Shetty: The children who come to the center don't care that much about caste. It's the parents who care. For example, girls are not allowed to attend sessions at our center because parents feel that their girl will fall in love with a lower-caste boy. The parents will openly say this to us. In our current center, the children belong to the upper caste, and when you address them, you realize that they are violent. We are now working with them on developing compassion and empathy. But this is a challenge, as the older generation still wields the power in the village, and the young generation can't do much even if it changes its mindset.
Mukhopadhyay: How is Bodhi Tree different from the Skill India initiative of Narendra Modi's government?
Shetty: Bodhi Tree is completely different from skill building organizations. We don't want to build a skill in someone and send the message that it's the only thing they can do. Skill building programs have no progression, no scope for dreaming. I feel it robs opportunities from the children. Children should have access to government jobs, schemes, internships — they should have knowledge and know what to do with it. I think that's the difference between us and skill building initiatives.
Maybe our model is not working that well because we are not focused on one skill, but I think this is a conscious choice we have made where we don't tell people about what skills they can inculcate. Rather, we tell them what kind of dreams you should have, we make people realize their potential. For us, the immediate impact is more like standing up for yourself and going to college.
Mukhopadhyay: Is there any significant success story of Bodhi Tree?
Shetty: Recently one of our girls went to Ashoka University. With two months of training, she learned English and cleared the standardized test. These kinds of stories really inspire me to continue doing my work.
The views expressed in this article are the author's own and do not necessarily reflect Fair Observer's editorial policy.
For more than 10 years, Fair Observer has been free, fair and independent. No billionaire owns us, no advertisers control us. We are a reader-supported nonprofit. Unlike many other publications, we keep our content free for readers regardless of where they live or whether they can afford to pay. We have no paywalls and no ads.
In the post-truth era of fake news, echo chambers and filter bubbles, we publish a plurality of perspectives from around the world. Anyone can publish with us, but everyone goes through a rigorous editorial process. So, you get fact-checked, well-reasoned content instead of noise.
We publish 2,500+ voices from 90+ countries. We also conduct education and training programs on subjects ranging from digital media and journalism to writing and critical thinking. This doesn't come cheap. Servers, editors, trainers and web developers cost money.
Please consider supporting us on a regular basis as a recurring donor or a sustaining member.
Support Fair Observer
We rely on your support for our independence, diversity and quality.
Will you support FO's journalism?
We rely on your support for our independence, diversity and quality.
The IRS recognizes Fair Observer as a section 501(c)(3) registered public charity (EIN: 46-4070943), enabling you to claim a tax deduction.