In this edition of The Interview, Fair Observer talks to Joshua Kurlantzick, a senior fellow for Southeast Asia at the Council on Foreign Relations.
Bordered by China to the north and India to the west, Southeast Asia is home to some of the world's most promising economies, some of the biggest shipping trade routes and a young, digitally-connected population. The Association of Southeast Asian Nations (ASEAN) countries are said to represent the greatest opportunity for fintech development. The region is urbanizing at a remarkable pace, with cities growing five times faster than in other parts of the world.
Geopolitically and economically, Southeast Asia is of high importance to the European Union and the United States as an investment hotbed and trading partner that cannot be ignored. A recent report by the Global Impact Investing Network found that the region has been the fastest-growing market for impact investing over the last 10 years, pioneered by Indonesia, the Philippines and Vietnam.
China, the world's largest manufacturing economy and exporter of goods, is looking for a strong foothold in Southeast Asia, strengthening its regional clout through expanding its trade and tourism ties, as well as foreign direct investment, in ASEAN countries. China's growing military presence in the South China Sea is a matter of concern for many, as are the potential effects of Beijing's trade war with the US for the region.
Despite high safety standards, low cost of living and a flourishing tourism industry, Southeast Asia faces many threats and challenges. Research demonstrates that the region is far above average when it comes to unresolved land disputes (88% versus a 61% global average), putting it in the highest risk bracket for territorial conflicts. The region's governments range from "partly free" to strongman-populist to military autocracy. Since 2017, unprecedented violence against the Rohingya Muslim minority in Myanmar has caused a major humanitarian catastrophe and the world's "fastest growing refugee crisis."
In this edition of The Interview, Fair Observer talks to Joshua Kurlantzick, a senior fellow for Southeast Asia at the Council on Foreign Relations (CFR), about the crisis in Myanmar's Rakhine state, the China-US trade war, the fall and rise of Southeast Asian democracies and Malaysia's fight against corruption.
The text has been lightly edited for clarity.
Kourosh Ziabari: The Rohingya refugee crisis is referred to as one of the world's worst humanitarian catastrophes. How much is the de facto leader of Myanmar and Nobel Peace Prize laureate, Aung San Suu Kyi, to blame for the plight of the Rohingya Muslims?

Joshua Kurlantzick: Suu Kyi certainly shares a fair amount of the blame for the crimes against humanity against the Rohingya, but she is only the de facto civilian leader of Myanmar. In reality, although she is the most powerful civilian in the country, the military still wields significantly more power than her, especially over security issues. The military and associated vigilante groups are the most powerful actors in Rakhine state, and those who bear the most responsibility.
Still, Suu Kyi has repeatedly minimized and seemingly condoned the military's actions in Rakhine state, she has stonewalled criticism of the crimes against the Rohingya, and she has generally overseen a broad range of rights abuses, including the abuses against the Rohingya, a deterioration of press freedom, abuses committed against ethnic minorities in the north and northeast, and other abuses.
Ziabari: Do you think the international organizations and global media have paid enough attention to the crisis in the Rakhine state and the suffering of the Rohingya minority? Does the United Nations have the capacity to change the status quo and end the violence?

Kurlantzick: I think that the crisis in Rakhine state has gotten a fair amount of attention from the international media. It has been relatively widely covered in US, European and Asian media outlets, and leading news organizations including Reuters, The Guardian, The New York Times and many others have devoted significant resources to covering the crisis, even in the face of obstacles put up by the Myanmar government. After all, two Reuters reporters are in jail now after reporting on a massacre in Rakhine by the Myanmar security forces. The challenge is less that the atrocities against the Rohingya are unknown than that the international community has displayed only modest will to change the situation.
---
In terms of democracy overall in Southeast Asia, a minority of the countries in the region were democratic even at the high point of regional democratic development, which was probably the early to mid-2000s.
---
At the UN Security Council, Myanmar is protected by China, while individual nations have responded with some action but not enough to actually alter the Myanmar government's actions. The US has, for instance, instituted sanctions on a few top military commanders, but the US State Department, despite doing a detailed report on the situation in Rakhine state that found grave abuses had occurred, has refused to call the situation genocide or crimes against humanity. Congress is pushing the State Department to reconsider, and the House passed a resolution calling the abuses of the Rohingya a genocide.
Most of Myanmar's neighbors in Southeast Asia are reluctant to criticize Naypyidaw's rights abuses, Europe has had a mixed response, and many countries are reluctant to directly antagonize the military commander, Min Aung Hlaing, even if they take actions against lower-ranking military officers.
Ziabari: You mentioned in an article that despite the atrocities committed in Rakhine, many developed nations are upgrading their relations with the Myanmar army, and that many have pushed to boost personal relations with the commander-in-chief of the armed forces, General Min Aung Hlaing. What do you think is the reason? Do you think this outreach by Europe will send the wrong signal to Myanmar?
Kurlantzick: Since that article was published in the fall of 2017, a number of countries have at least temporarily backed off trying to upgrade ties to the Myanmar military, due to public pressure, critical news articles and the continued abuses by the Myanmar armed forces, among other factors. The European Union has imposed sanctions on several top military commanders, and most EU countries have cooled their attempts at building closer links to the Myanmar armed forces. The United States withdrew invitations for some Myanmar military leaders to US events and prevented units that operated in Rakhine state from being eligible for US assistance.
So the situation is somewhat different than it was in 2017 — many leading democracies have recognized that the Myanmar military is still really in charge, that it remains extremely abusive, and that any outreach can be limited. However, Japan continues to engage closely with the Myanmar army, and has mostly dissented or abstained from UN condemnations of the Myanmar army and UN calls for Myanmar senior military leaders to be tried for crimes against humanity. That said, I think many countries are reluctant to directly sanction Min Aung Hlaing because they think that it is possible he will run for president in the next national election, and they will continue to have to deal with him; or, he will remain army commander for an extended period of time, and they will continue to have to deal with him.
Ziabari: In a recent article, you tackled the rise of populism in Southeast Asia. Is it true that the public, mostly the lower-middle classes, have become disappointed with democratic rulers, and this is what has paved the way for populists? Are Southeast Asia's democratic institutions in jeopardy?

Kurlantzick: In terms of democracy overall in Southeast Asia, a minority of the countries in the region were democratic even at the high point of regional democratic development, which was probably the early to mid-2000s. So there are no region-wide democratic institutions or commitment to democracy. And autocratic-leaning populists have so far been elected in two of the 10 — eleven if you count Timor-Leste — countries in the region, Thailand and the Philippines, although Thailand's populists were deposed by military coups. In Thailand and the Philippines, autocratic-leaning populists have indeed drawn upon anger that previous governments did little to make the state effective for all people, and to address inequality. There is room for populists to make similar arguments in places like Indonesia and possibly Myanmar, I think.
In addition, these populists were elected, so they are not necessarily a sign of the decline of electoral democracy, but, in office, they often undermine democratic institutions and norms. So, they are to some extent a challenge to democracy — but democracy had shallow roots in many countries in Southeast Asia. In addition, too often in the region the response to victories by populists has been extraconstitutional efforts to remove them, like through coups — efforts that do not help promote democracy in the region either. In Thailand, for instance, the military coups, often supported by some portions of the elite, have further degraded democratic development.
Ziabari: Why do you think the US-Thailand relations have warmed up recently, in contrast to the Obama administration days when the two traditional allies had become distanced?

Kurlantzick: I would not say that the Obama administration completely distanced the United States from Thailand. The two countries are treaty allies. Between 2009 and 2014, the time of the most recent military coup in Thailand, US-Thailand relations were relatively close, although some would argue, as Benjamin Zawacki does in an excellent recent book, that the US was losing influence to China during this period as well, but not necessarily because the Obama administration was specifically trying to distance itself from Thailand. In addition, economic relations remained close, and still do.
The Obama administration responded to the May 2014 coup by publicly criticizing the Thai military's actions, suspending some forms of assistance and cooling relations somewhat, although by the end of Obama's second term much of the relationship had returned to normal anyway. The Trump administration has brought the US-Thailand relationship back to fully normal. Human rights have been a lower priority for the Trump administration as well, and so Trump hosted Thai prime minister and junta leader, Prayuth Chan-o-cha, at the White House, a step Obama did not take.
Ziabari: The February deadline for the Thai general election has been pushed to the end of March. Will Thailand restore peace after almost a long period of instability marked by coups and political turmoil?
Kurlantzick: No, I don't think Thailand will restore peace. If the coalition of anti-junta parties manages to win, the military likely will intervene in some way — if not immediately, then relatively soon. This would cause a popular backlash, most likely. On the other hand, if pro-junta forces, including the pro-junta party and the junta's allies in the senate, manage to win and control the parliament, there will likely be a popular backlash. So I don't think stability is in the cards.
Ziabari: Has any progress been made with the US government's investigations into the 1MDB scandal? Will Malaysia embrace an all-encompassing fight against corruption now that the former prime minister is implicated in a major case of money laundering and abuse of power? 

Kurlantzick: Yes, the investigation into Malaysia's 1MDB scandal has ramped up, and with the change in government in Malaysia in May 2018, Malaysian authorities are not only digging into the case deeply but also cooperating with foreign governments in the investigation. I think the new Malaysian government also has made strides into combating corruption more broadly, but it is too soon to say whether they will actually make real institutional changes of the kind that will significantly reduce graft in Malaysia. Still, Prime Minister Mahathir Mohamad has made a strong start, not only with the 1MDB investigation but also by pushing a broad range of measures designed to reduce graft in government.
Ziabari: Do you think China's influence in Southeast Asia will diminish as a result of the US machinations in the region and its efforts to court the regional states, including Vietnam, which appears to be troubled by China's trade practices?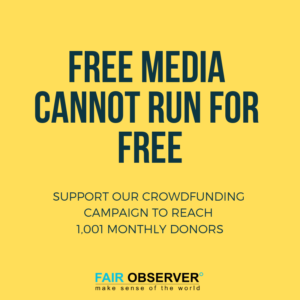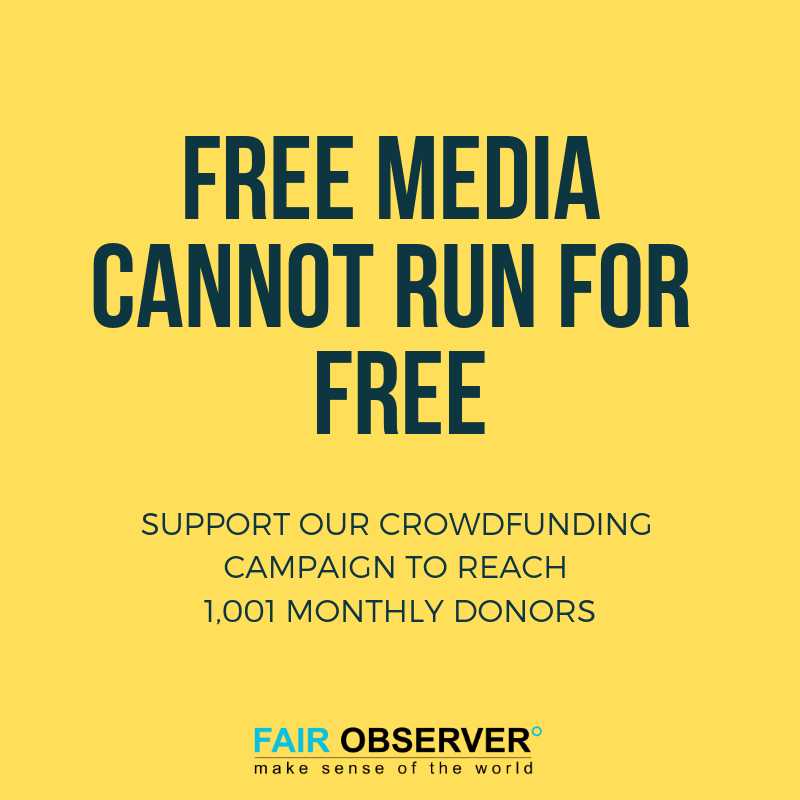 Kurlantzick: I don't think China's influence in Southeast Asia is diminishing or will diminish anytime soon. If anything, China's influence will continue to grow as it becomes an even larger economic partner — it is already the region's most important trading partner — a bigger investor and donor, and an even more assertive actor on security issues. At the same time, a number of Southeast Asian states are concerned about China's growing influence on regional security, and perhaps, to a lesser extent, by China's trade and economic practices.
But I am not sure what you mean by US "machinations" for the region. The US has two treaty allies in Southeast Asia and a number of close partners, which are longstanding, but the administration is not generally paying that much attention to the region. If anything, the Trump administration has paid less attention to Southeast Asia than the Obama administration did. So I do not think the current White House is doing that much courting, although it probably has improved relations with Thailand and, perhaps marginally, with Vietnam, although US-Vietnam relations were already strong before 2017.
Ziabari: What are the features of President Trump's Free and Open Indo-Pacific strategy? Why are some of the US allies like Singapore opposed to it?
Kurlantzick: Singapore is not a US ally. The United States' treaty allies in Southeast Asia are Thailand and the Philippines, although Singapore is a close partner of the United States. In addition, I do not think the framing of Singapore here is correct. Singapore Prime Minister Lee Hsien Loong praised the strategy's core concepts at the most recent Japan-ASEAN summit, although Singapore always wants to keep a somewhat publicly neutral stance on regional security.
Ziabari: Where do you think the US-China trade war is headed? Are the Trump administration's concerns about China's undermining of intellectual property rights by forcing foreign firms to engage in joint ventures with Chinese companies legitimate? What about the Chinese standpoint that the United States preaches unilateralism, protectionism and economic hegemony?
Kurlantzick: I think US-China relations are going to continue to deteriorate, both on the economic front and on the security front. The concerns about China's actions on a broad range of economic issues — and security issues — are not held only by the Trump administration. And joint ventures are hardly the only issue of concern. In fact, both Democrats and Republicans are broadly re-evaluating the US-China relationship, and Trump's harder stance toward China — on trade, on intellectual property, on security issues, on information warfare — is shared by a wide range of Democrats as well. In addition, the concerns about China, especially on security issues, are shared by a broad range of other states too. That said, I don't think the Trump administration helps its cause in pushing back against China by simply ceding the field on many trade issues in Asia, and on multilateral leadership in general in many areas.
The views expressed in this article are the author's own and do not necessarily reflect Fair Observer's editorial policy.
For more than 10 years, Fair Observer has been free, fair and independent. No billionaire owns us, no advertisers control us. We are a reader-supported nonprofit. Unlike many other publications, we keep our content free for readers regardless of where they live or whether they can afford to pay. We have no paywalls and no ads.
In the post-truth era of fake news, echo chambers and filter bubbles, we publish a plurality of perspectives from around the world. Anyone can publish with us, but everyone goes through a rigorous editorial process. So, you get fact-checked, well-reasoned content instead of noise.
We publish 2,500+ voices from 90+ countries. We also conduct education and training programs on subjects ranging from digital media and journalism to writing and critical thinking. This doesn't come cheap. Servers, editors, trainers and web developers cost money.
Please consider supporting us on a regular basis as a recurring donor or a sustaining member.
Support Fair Observer
We rely on your support for our independence, diversity and quality.
Will you support FO's journalism?
We rely on your support for our independence, diversity and quality.
The IRS recognizes Fair Observer as a section 501(c)(3) registered public charity (EIN: 46-4070943), enabling you to claim a tax deduction.