December 02, 2018 19:38 EDT
With no more Toys R Us, Amazon seems poised to fill the void this Christmas.
This year will mark the first holiday shopping season in decades without Toys R Us, the venerated toy store that shuttered after mounting financial problems and sliding sales. Amazon has already made steps toward filling the void, mailing glossy holiday toy catalogs — complete with QR codes for easy scanning — to millions of its customers in an effort to compete for shoppers that could go to Walmart, Target or other outlets for gifts.
But don't completely discount Toys R Us just yet: The brand, which decided in October not to liquidate all of its assets, has partnered with Kroger to put seasonal merchandise inside supermarkets in pop-up stores branded "Geoffrey's Toy Box."
Knowledge@Wharton invited two retail experts to discuss what the Christmas shopping season will be like without Toys R Us: Wharton marketing Professor Barbara Kahn, author of the book The Shopping Revolution: How Successful Retailers Win Customers in an Era of Endless Disruption, and Mark A. Cohen, director of retail studies at Columbia Business School and former chief executive officer of Sears Canada. Following are key points from their conversation.
A New Level of Competition
Although it was a long time in the making, the death of Toys R Us creates a vacuum of power in the toy business. So far, Amazon seems to be sucking up all the spoils.
"I think that Amazon is the big winner, although I'm sure the toy business will be good at Walmart and Target," Cohen said. "At Kroger, these [Geoffrey's Toy Box] popups will invariably do more business than [Kroger has] ever done in the category. So, little Johnny and Mary are not going to be without gifts for the holidays. The question is, where will their parents or grandparents — or whoever is buying their gifts — purchase them? It sounds like there's going to be a lot of choices."
Kahn remarked on how competitive the category has become, with all kinds of retailers trying to cash in. "I think of it as a 'defender' category," she said. "If you're a family — and that's the kind of customer a lot of retailers want — then you have to buy your kids' toys somewhere. So you're seeing toys showing up in interesting [places]." Even electronics purveyor Best Buy is offering toys this year, Kahn noted. "You go into the store to buy toys, and while you're in there you are buying in other categories. I think that's one of the reasons why it's a really competitive area right now."
Consumer habits have also changed the game. Sales of physical toys such as dolls and race cars have been flat to down for years as kids have shifted to playing with digital products. Apps, smartphones, gaming consoles and other electronics are viable all year round and not subject to the whims of seasonal sales, Kahn and Cohen pointed out.
"The fact of the matter is that Toys R Us had this terrible problem where this space, this enormous amount of square footage, was extremely productive for about five, six, seven weeks and then fell off a cliff," Cohen said. "They held the inventory and waited until the season came around the next year."
That strategy wasn't helped by trends, Kahn noted, because that leftover inventory may not be the hot seller next Christmas.
Cohen agreed. "They never had enough of the hot toys because they had competition from Walmart and Target and Amazon, who got their share, in some cases, ahead of Toys R Us. Whereas in the past, Toys R Us just named their quantities and the industry just complied," he said.
Amazon's Brilliant Marketing Move
Amazon's decision to mail a catalog to shoppers this year is supported by studies that show catalogs still drive sales in the category, Kahn noted. Amazon sent catalogs specifically to customers who have children or a shopping history of buying children's items.
"A lot of toy [sales are] driven by emotion, and there are studies that show the emotion and the branding are better served in a physical catalog, because that's better for storytelling," Kahn said. "I imagine that well-targeted, smart catalog mailing that can help capture this emotion will help draw more toy business for Amazon. I think it's a good move. Convenient and emotional and storytelling — that's what's nice about it."
Toys R Us used to distribute a Christmas catalog, too. But it had an unintended negative consequence for the chain, according to Cohen. It served as a showroom, giving shoppers a sense of what was out there to buy, then driving them to the competition, including Amazon, in search of better prices or more convenience.
Still, catalogs are compelling. Parents share them with their kids, and kids use them to make a wish list for gifts they covet. Always the disruptor, Amazon found a way to elevate the ordinary.
"The Amazon catalog is a whole lot better looking than the Toys R Us catalog," Cohen said. "It's got much more production value, it's laid out in a much more appealing way, and the QR code connection is just brilliant." He described the catalog as an engaging, high-quality pitch designed to appeal to both adults and kids. It's also noticeably absent of vendor logos, which means Amazon probably produced it independently. "They took a consumer's view of the category, and I think they're going to reap an enormous benefit for it," Cohen said.
Walmart and Target Will Give Amazon a Run for the Money
Whether or not Target and Walmart come out with a Christmas catalog that rivals Amazon's, both omnichannel retailers will undoubtedly cash in on the season. Kahn pointed to Target's appealing in-store design that draws in shoppers and Walmart's effort to partner with other brands to bring in additional merchandise.
"I think both Walmart and Target are definitely retailers to watch," she said. "They are doing really interesting things."
But Cohen said brick-and-mortar retailers such as Walmart and Target still have the same inventory problem that afflicted Toys R Us. In addition, shoppers tend to think that whatever is advertised on the websites should also be available in the stores, which often is not the case. That's where Amazon holds the transactional advantage.
"It's almost impossible to protect the in-stock position of a category like toys on specific SKUs right through the teeth of the holiday. The only way to do that is to have an enormous amount of excess inventory after the holiday, which is something Toys R Us typically had to their detriment, and Walmart and Target definitely don't want to have. Nor does Kroger, for example," he said. "Again, the big winner, the retailer that's knocked the cover off the ball and the ball's sailing into the far reaches of the parking lot, is going to be Amazon."
Kahn credited Amazon for its customer-centric marketing, including its recently opened 4-star stores that feature best-selling merchandise. Rather than chose the products to push on shoppers, the retailer is letting the customer do the talking, she said. "That's a very customer-focused approach that really — shockingly, in my opinion — hasn't been shown before. Amazon kind of invented that notion — let's lead with what [items] are selling best, with what people like."
Amazon has a distinct advantage in that area because of its unparalleled amount of customer data, Cohen pointed out. "It's a simple idea but very difficult to execute because it involves the analysis of data in a very accurate and careful way. Amazon has been investing in the techniques that enable them to present customer preferences for many, many years."
Will Pop-up Stores Work?
While it's not unusual for supermarkets to feature seasonal merchandise at the front of the store or down the center aisle, the move by Kroger to host a Toys R Us pop-up store is an unconventional approach. Kahn and Cohen said it shows that retailers across all segments are understanding the need to diversify.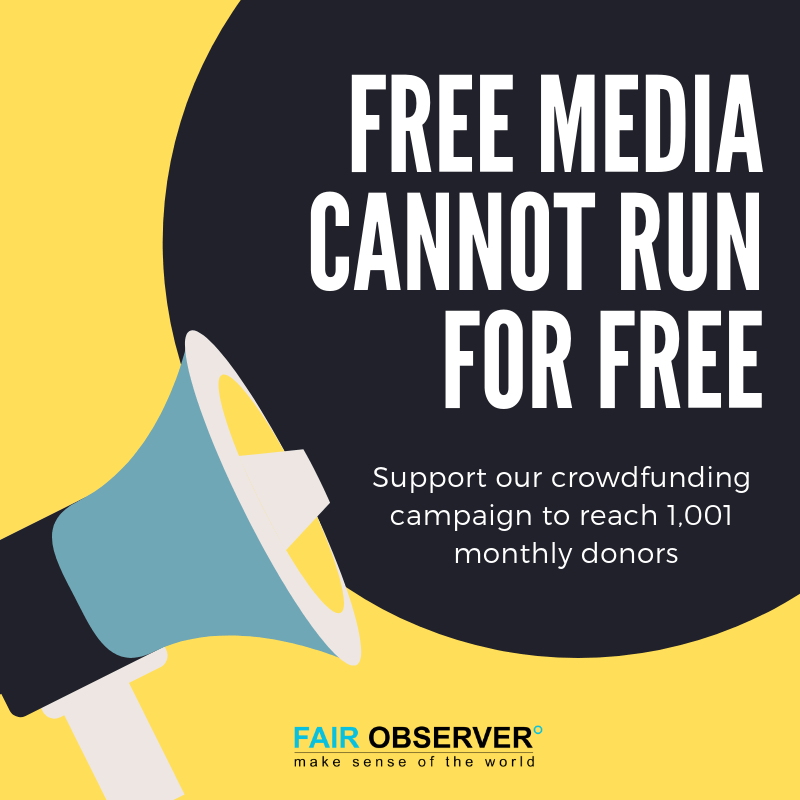 "Kroger is definitely trying to keep up," Kahn said. "I saw a lot of studies that show they're making investments in categories and businesses that they just hadn't historically done, and they recognize a lot of these plays [by competitors]. Kroger needs to go into a lot of these other categories to compete because people are used to one-stop shopping now."
Cohen agreed, saying even drugstore chains such as CVS and Walgreens are getting deeper into product categories they once ignored. "There's a tremendous scramble going on to remain relevant, and that means providing the customer with more things they might choose to shop for in a more convenient and more compelling way," he noted. "The ultimate disruptor, of course, is Amazon, which has got this creeping market share strategy all across the board. The winner is the consumer, who gets more and more access to more and more things at lower and lower prices."
However, the two experts didn't agree on whether Kroger's "Geoffrey's Toy Box" pop-up will be successful. Cohen said he'll take a wait-and-see approach. But Kahn said she thinks it's a sound idea that offers flexibility. "It makes sense to have a pop-up store rather than a 12-month store for something that is so seasonal. I think that really is a move in the right direction."
There's a general optimism about retail this holiday season, with most predictions calling for robust sales driven by a strong economy that's giving Americans more discretionary spending power. Retailers who have been doing well all year long are likely to continue in the black for the final quarter, Kahn and Cohen noted. However, a big holiday still won't be enough to save retailers who are in trouble.
"Walmart will continue to do well; Target is likely to continue to do well. But then there's Sears" Cohen said, referring to the chain's decision to file for bankruptcy and close dozens of stores. "And J.C. Penney is circling the drain with them."
Recent headlines indicate that Macy's, which has also been struggling with too many stores and declining sales, is doing better. But Cohen thinks it's a mirage: The legacy retailer still hasn't figured out its focus, he said.
Regardless, this holiday season is definitely one to watch, Kahn noted. "In general, I think people are predicting a pretty healthy holiday season. People are cautiously optimistic that it will be a good one."
*[This article was originally published by Knowledge@Wharton, a partner institution of Fair Observer.] 
The views expressed in this article are the author's own and do not necessarily reflect Fair Observer's editorial policy.
For more than 10 years, Fair Observer has been free, fair and independent. No billionaire owns us, no advertisers control us. We are a reader-supported nonprofit. Unlike many other publications, we keep our content free for readers regardless of where they live or whether they can afford to pay. We have no paywalls and no ads.
In the post-truth era of fake news, echo chambers and filter bubbles, we publish a plurality of perspectives from around the world. Anyone can publish with us, but everyone goes through a rigorous editorial process. So, you get fact-checked, well-reasoned content instead of noise.
We publish 2,500+ voices from 90+ countries. We also conduct education and training programs on subjects ranging from digital media and journalism to writing and critical thinking. This doesn't come cheap. Servers, editors, trainers and web developers cost money.
Please consider supporting us on a regular basis as a recurring donor or a sustaining member.
Support Fair Observer
We rely on your support for our independence, diversity and quality.
Will you support FO's journalism?
We rely on your support for our independence, diversity and quality.
The IRS recognizes Fair Observer as a section 501(c)(3) registered public charity (EIN: 46-4070943), enabling you to claim a tax deduction.