For four decades, relations between Iran and the United States have been marked by misunderstandings, tensions and enmity. The two countries seem to find it impossible to settle their differences and engage with each other on a basis of mutual respect. Reckless decisions by the leaders of the two nations and fiery, hostile rhetoric from each side have added to the differences and widened the gap between Washington and Tehran.
Perhaps the most promising development following the 1979 Islamic Revolution was the signing of the landmark 2015 nuclear deal, technically known as the Joint Comprehensive Plan of Action (JCPOA), which was a solid, concrete resolution for one of the major sticking points in the Iran-US relations: Iran's nuclear program. Leaders in Tehran, realizing that it was impossible to remain in perpetual conflict with the international community, opted for compromise. In return, the United States rewarded Iran by lifting the nuclear-related sanctions that had been suffocating Iran's economy for years.
Donald Trump's ascendancy to White House ushered in an end to the détente that took place under President Barack Obama and destroyed the former president's achievements in forging better ties with Iran. President Trump abrogated the nuclear agreement and reimposed several rounds of grueling sanctions on Iran. Although the authorities in Tehran prudently decided to remain in the JCPOA, it is now more difficult than ever to think of an Iran-US rapprochement.
The recent announcement by the Trump administration that Iran's Islamic Revolutionary Guard Corps will be considered a foreign terrorist organization was another incendiary measure that will merely complicate Iran-US relations. The decision sparked uproar in Iran, and in terms of impact and magnitude can be compared to Trump's withdrawal from the JCPOA. It's the first time the armed forces of a sovereign nation have been designated as a terrorist entity by the United States.
Iran's leadership has ruled out new negotiations with the United States, and as things stand, there will be no talks between Tehran and the Trump administration aimed at settling the dispute. The US is implementing a "maximum pressure" strategy against Iran, and one of its goals is to bring Iran's oil exports to zero. The United States is working to impose economic hardship on Iran, hoping that it capitulates and gives in to US demands.
In this edition of The Interview, Fair Observer talks to Dr. Rupal Mehta, an assistant professor in the Department of Political Science at the University of Nebraska-Lincoln, about the ups and downs of Iran-US relations, the withdrawal of the United States from the Iran nuclear deal, and the US government's Iran strategy under President Trump.
The text has been lightly edited for clarity.
Kourosh Ziabari: Does the withdrawal of the United States from the Iran nuclear deal mean the JCPOA couldn't halt Iran's nuclear activities effectively and was a weak agreement, as suggested by President Trump? Why are the other parties to the deal still sticking to it?
Rupal Mehta: The withdrawal from the JCPOA by the United States does not indicate this at all. The US withdrawal from the agreement, despite universal compliance as corroborated by all of the parties of the agreement, including US intelligence services, third-party international organizations like the IAEA [International Atomic Energy Agency], as well as non-members to the agreement like Israel, is the result of domestic politics in the US. The deal was meant to halt Iran's nuclear activities, was not a weak agreement — as evidenced by the near universal support for the agreement and the evidence to date that it has indeed been effective.
The other parties are sticking to the agreement because it was a good one: After decades of failed attempts by previous administrations both in the US and in Europe, the JCPOA was able to successfully leverage carrots and sticks to properly incentivize Iran to stop its nuclear weapons pursuit. The other parties to the agreement, as well as third-party observers, still support the agreement because there is little evidence that a better agreement could be reached and, more importantly, because all of the parties are in compliance.
---
The fact that we are even asking these questions — Is President Trump interested in overthrowing the Iranian political apparatus? — is quite concerning.
---
Ziabari: When the JCPOA was signed and endorsed by the UN Security Council, the parties to the agreement were unanimous in believing that Iran would be subjected to the most comprehensive and thorough inspection regime placed on any country undefeated in war. Why did President Trump rip it up? Was there any better alternative?
Mehta: It is again important to differentiate between actors in the United States. While all of members of the US intelligence apparatus believe that the agreement was impactful and successful in halting Iran's nuclear activities and that it would be subject to the most intrusive and thorough inspections regime of any proliferator, it is only the White House and some members of the Republican Party that disagree with the otherwise universal assessment about the efficacy of the agreement. While it is impossible to know exactly why President Trump [takes] any particular action, it is widely believed that he unilaterally withdrew from the agreement to appeal to his domestic political base to renege on any agreement or policy established by President Obama.
At this time, there is no better alternative. This is for two reasons. First, it is incredibly difficult to form commitments after violating prior commitments with the same actor without cause. These actors, especially those that are seen as adversarial, are unlikely to find future commitment attempts as credible or viable. Why would actor one sign an agreement with actor two after actor two arbitrarily violated a previous agreement?
Second, the US actions with North Korea set a bad precedent. From the perspective of third parties, the best way to achieve a positive relationship with the US is to first acquire nuclear weapons and then negotiate. Thus, there is unlikely to be an avenue by which Iran, without nuclear weapons, believes that they can get a better agreement or may be willing to sign another deal, given its observation of what happened with North Korea.
Ziabari: In a Washington Post article, you referred to the post-JCPOA Iran as a latent nuclear power that can deter possible aggressions even when its nuclear program is incomplete. Do you buy into the narrative of the Iranian officials that Tehran never sought nuclear weapons and was only trying to develop nuclear technology for peaceful purposes?
Mehta: The intelligence estimates from the US and other actors, including international organizations, suggest that the Iranian narrative on not wanting nuclear weapons may not be fully accurate. I think that the intent of the nuclear program likely evolved over time, but the most recent estimates suggest that the Iranians were interested in nuclear weapons and were leveraging their latent program to develop the military program clandestinely.
Ziabari: Trump administration officials have on several occasions criticized Iran's "expansionist" policies in the Middle East and its sponsorship of global terrorism. These are charges that Tehran denies. Can you think of any agreement between Iran and the United States that addresses these issues and satisfies both parties?
Mehta: These are two distinct, orthogonal issues. Many states, including the US and other major and regional powers, are interested in expanding their influence throughout the international system. Some of these states, including Iran, have opted to do so by funding non-state, politically violent actors. This is an incredibly difficult issue to manage, even among allies. The US, for example, has just started to deal with the fact that one of its key allies, Saudi Arabia, also funds non-state, politically violent actors in an effort to expand its influence.
Despite some of the arguments from its critics, the JCPOA was meant to solely deal with the nuclear issue. It was not meant to issue a referendum on Iran's behavior at large. And given the US' relationships with actors that engage in similar "expansionist" behavior, it is going to be difficult to persuade Iran or other actors in the future to negotiate with the US on this issue. And, specifically, it is going to be difficult to form one agreement that manages both issues. While the US has been really successful in managing the spread of nuclear weapons, it has been less successful in trying to prevent states from funding politically violent actors; consider here Pakistan's relationship with the US despite its support of politically violent organizations.
Ziabari: How can Iran alleviate concerns over its nuclear activities, its regional behavior and ballistic missiles program and receive a more friendly treatment by the international community?
Mehta: These policy preferences should likely be disaggregated. It is one thing to alleviate concern over its nuclear activities, which it has successfully done at this time. It is another issue all together to try and assuage international concerns about its regional behavior and its interest in ballistic missiles, neither of which are illegal but are equally distressing given its poor relationships with its neighbors.
Further, it is not immediately clear that Iran is interested in receiving a more friendly relationship with the international community writ large. Iran is certainly interested in relaxing sanctions, re-engaging economically, especially with oil, and preventing military aggression, including foreign-imposed regime change. But it is likely that the Iranian political calculus has weighed the pros and cons of these policies and is acting in accord with its preferences. It may decide that expanding its influence regionally, including supporting non-state, terrorist groups, is more important to them than receiving a friendlier treatment from the international community.
Ziabari: Will the world follow US instructions regarding doing business with Tehran and curtail or stop oil imports from Iran? How can Iran sustain itself under the new round of US sanctions?
Mehta: There is no evidence to indicate that other states are going to follow the US lead and stop their trade or exports simply because the US asks them to. In fact, many banks with a global presence are attempting to ramp up business with Iran as per the agreement. However, this may change with US sanctions. If the US sanctions require allies to suspend trading with Iran or deal with the repercussions, as per other third-party sanction resolutions, this could complicate and further damage the already fragile transatlantic relationship.
Ziabari: Is nuclear non-proliferation an ideal genuinely pursued by the US government, or will the White House condone the possession of nuclear weapons by its allies and partners?
Mehta: This has been the perennial issue of the NPT [Treaty on the Non-Proliferation of Nuclear Weapons] and the cause of consternation between the nuclear haves and have-nots. While the US has traditionally opposed the spread of nuclear weapons even to allies and partners, President Trump has not such concerns. He has often suggested that more states acquire nuclear weapons and has even been supportive of rogue, pariah states, like North Korea, that have nuclear weapons and did so illegally and with hostile intent. Much of the core of US foreign policy with regard to nuclear weapons has changed dramatically in the past half-decade, after nearly 70 years of consensus, and is unlikely to revert for the foreseeable future, or at least under this administration.
Ziabari: Relations between Iran and the United States have become increasingly tense under President Trump. Do you think the imposition of new sanctions on Iran and the hostile rhetoric will undo the breakthroughs achieved under President Obama, including a partial détente?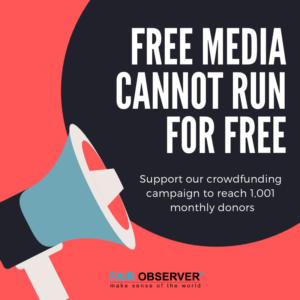 Mehta: Absolutely. No actor trusts or wants to engage with another state that unilaterally, and without cause, withdraws from an agreement. There is little chance that the relationship between Washington and Tehran can improve under these conditions. Further, President Trump's appointment of National Security Adviser John Bolton, who has frequently, even recently, supported foreign-imposed regime change in Iran, is going to further hinder any potential efforts to improve this relationship.
Lastly, it has been argued that it is indeed the intent and core of President Trump's policy platform to undo the breakthroughs of President Obama regardless of their success. This is an appeal to this base of core supporters, many of whom are not aware that these policy reversals are not in their interest. For example, aside from the JCPOA, consider the Trump administration's desire to destroy the ACA [Affordable Care Act] — Obamacare.
The situation is not easier on the Iranian side. Despite some hints of potential thawing of relations between Presidents Obama and Rouhani, the state's main decision-maker, Ayatollah Khamenei, still remains hostile to overall improvements in the US-Iran relationship.
Ziabari: What do you think is the long-term US plan for Iran? Is it regime change, as some observers suggest? Is it launching an attack against Iran in the same fashion Iraq was invaded in 2003? Does the United States consider diplomacy an option in dealing with Iran, or do the Trump administration hawks have more aggressive [ideas]?
Mehta: It is, unfortunately, not immediately clear what the long-term plan is. Despite the numerous failures of foreign-imposed regime change and military attacks meant to overthrow leaders in the historical record, the Trump administration, at least, seems to be interested in doing exactly this. Former Fox News contributor, now current national security adviser, John Bolton, has gone on record numerous times, including while in his current position, to suggest that the best option for dealing with Iran would be under different domestic political conditions, i.e. new leadership.
There are certainly voices of reason within the administration — Generals Herbert Raymond McMaster and Jim Mattis were among them — but President Trump's more recent appointment of hawks in this administration, including Bolton and Secretary of State Mike Pompeo, suggests that they may be less focused on diplomacy, especially considering the downsizing of the State Department. Under these conditions, it is not clear what the aim is, despite all evidence of prior failures of these types of policies. The fact that we are even asking these questions — Is President Trump interested in overthrowing the Iranian political apparatus? — is quite concerning. Most observers both at home and abroad are quite fearful about what is likely to come next.
The views expressed in this article are the author's own and do not necessarily reflect Fair Observer's editorial policy.
For more than 10 years, Fair Observer has been free, fair and independent. No billionaire owns us, no advertisers control us. We are a reader-supported nonprofit. Unlike many other publications, we keep our content free for readers regardless of where they live or whether they can afford to pay. We have no paywalls and no ads.
In the post-truth era of fake news, echo chambers and filter bubbles, we publish a plurality of perspectives from around the world. Anyone can publish with us, but everyone goes through a rigorous editorial process. So, you get fact-checked, well-reasoned content instead of noise.
We publish 2,500+ voices from 90+ countries. We also conduct education and training programs on subjects ranging from digital media and journalism to writing and critical thinking. This doesn't come cheap. Servers, editors, trainers and web developers cost money.
Please consider supporting us on a regular basis as a recurring donor or a sustaining member.
Support Fair Observer
We rely on your support for our independence, diversity and quality.
Will you support FO's journalism?
We rely on your support for our independence, diversity and quality.
The IRS recognizes Fair Observer as a section 501(c)(3) registered public charity (EIN: 46-4070943), enabling you to claim a tax deduction.