Cameron negotiates a "special status" in the EU only to face revolt in his own party and a tricky referendum in June.
This week, British Prime Minister David Cameron flew to Brussels with much élan to negotiate a deal to reform the European Union (EU). He threatened to take the United Kingdom out of the EU unless British reservations regarding greater political union, welfare benefits to migrants, sovereignty of its parliament, protection of the City of London and its economic interests in the eurozone were addressed. Cameron has returned claiming victory. He says the UK now has a "special status" in the EU. Boris Johnson, the flawed mayor of London, disagrees. Cameron wants to stay in the EU, while Johnson wants to leave. In a referendum on June 23, British voters will decide which one of the Old Etonians is right.
The EU is a strange creature. It began with a marriage of six in 1951. Belgium, France, West Germany, Italy, the Netherlands and Luxembourg signed the Treaty of Paris to make another European war "not merely unthinkable but materially impossible." Six years later, these six nations signed the Treaty of Rome to form the European Economic Community (EEC). This community eventually turned into the EU, and the manageable marriage of six has become an infernally complicated one because 22 others have now joined in.
The UK is perhaps the most troublesome member in the marriage. In the early days, the six original members unsuccessfully proposed to it. In a now discredited but pertinent myth, Russell Bretherton, a former Oxford don and a British official, told delegates negotiating the Treaty of Rome that they were trying to negotiate something they would never be able to negotiate. If negotiated, the treaty would not be ratified. And if ratified, it would not work. Bretherton purportedly parted with these memorable words: "You speak of agriculture, which we don't like, of power over customs, which we take exception to, and of institutions, which horrifies us. Monsieur le president, messieurs, au revoir et bonne chance."
If only Bretherton's apocryphal words summed up British attitudes, political life in the UK would be strikingly simpler. Throughout its history, this former Roman colony has had a tortured relationship with the continent. Geographically, this island is a part of Europe. Culturally, its elites have modeled themselves after Greece and Rome. The Grand Tour was once de rigeur for a young English gentleman as a coming of age journey. Politically, it is a different matter. The UK has long looked not to Europe but elsewhere. Its dominions and colonies once spanned the globe. Its interests lay more in India than in Poland.
Vernon Bogdanor, a noted historian at Oxford, points that Britain was an imperial power ruling over a fifth of the world's surface until not too long ago. This was the largest land empire in human history. It is little surprise that this island nation lived in "splendid isolation" from Europe for most of the last few centuries. It sunk the Spanish Armada in 1588, annihilated Napoleon's Armée du Nord at Waterloo, defeated Kaiser Wilhelm II's mighty troops in World War I, and shot down Adolf Hitler's Luftwaffe in the Battle of Britain but then retreated to its shores.
Queen Elizabeth II's magnificent realm has a very different memory and narrative to the rest of Europe. France, Germany and others emerged from World War II with defeat, disgrace and doubt. The UK came out of the war with its honor intact and still celebrates this time as its "finest hour." When its neighbors descended into the depths of darkness, this green and blessed isle fought for "the survival of Christian civilization" and "long continuity of its institutions" alone.
When speaking about institutions, Winston Churchill was engaging in magnificent oratory. At the same time, the old man was onto something very real. "This sceptered isle" has retained the same political regime since 1689. The UK managed to escape the European revolutions of 1789, 1848 and 1917. It relied on cheap food from its colonies, sold industrial goods in captive colonial markets, and invested its fast-multiplying wealth in far-flung places from Latin America to China. Today, the City of London rivals Wall Street and continues to be the global hub of capital.
The UK's greatest asset is stability and continuity. Belgium and the Netherlands assumed their present boundaries in 1830. Germany's current borders date back merely to 1990. National constitutions were drawn up even more recently than European borders. The French Constitution came into being in 1958, the German in 1949 and the Italian in 1947. Spain, Portugal and Greece were under dictatorship until the 1970s. The former communist members only became democracies in the 1990s. These countries are used to making deals and forming institutions. In the UK, this process occurred a long time ago.
Furthermore, the EU is a symbol of democratic respectability for many European nations, including Germany. This is certainly not the case in the UK. Its parliament has been an arena for lively debate and discussion for centuries. The country has been the historic home of those fleeing Europe whether Karl Marx or Prince Metternich. The UK sees itself as a bastion of democracy while many in Britain find the EU plagued by democratic deficit. Hence, the idea that EU rules override parliamentary ones evokes visceral emotion. As Margaret Thatcher famously pointed out, the elected House of Commons could not hand over its powers to a nonelected body in Brussels.
The other countries with such continuity tend to speak English and lie in other continents. Canada, Australia and New Zealand, the white members of the British Commonwealth, derive their common law systems, first past the post voting models and parliamentary traditions from the UK. Even the United States follows common law and has a constitution dating back to 1787.
In the UK, affinity with the English-speaking peoples runs deep. In the early 1950s, Foreign Secretary Anthony Eden remarked that 90% of letters from abroad to an English village come "from relatives in Australia, Canada, New Zealand, South Africa and so on. Europe was where their relatives who had died in two World Wars were buried." It is telling that the UK preens about its "special relationship" with the US while harboring misgivings about its "special status" in the EU.
Despite its misgivings, the UK is unable to escape Europe. Once, it was part of the Roman Empire and then Christendom. Heeding the call of the pope, Richard the Lionheart traveled all the way to the Holy Land to battle Salah ad-Din Yusuf ibn Ayyub, or Saladin as he is commonly known in the West. More recently, Britain entered World War I for Belgium and World War II for Poland. British upper-classes have long owned villas in the south of France, while those on lower rungs of Britain's social ladder have been gobbling up properties in sunny Spain. London continues to be the financial center of Europe despite the best efforts of Frankfurt to usurp its place. So, the EU has its charms after all.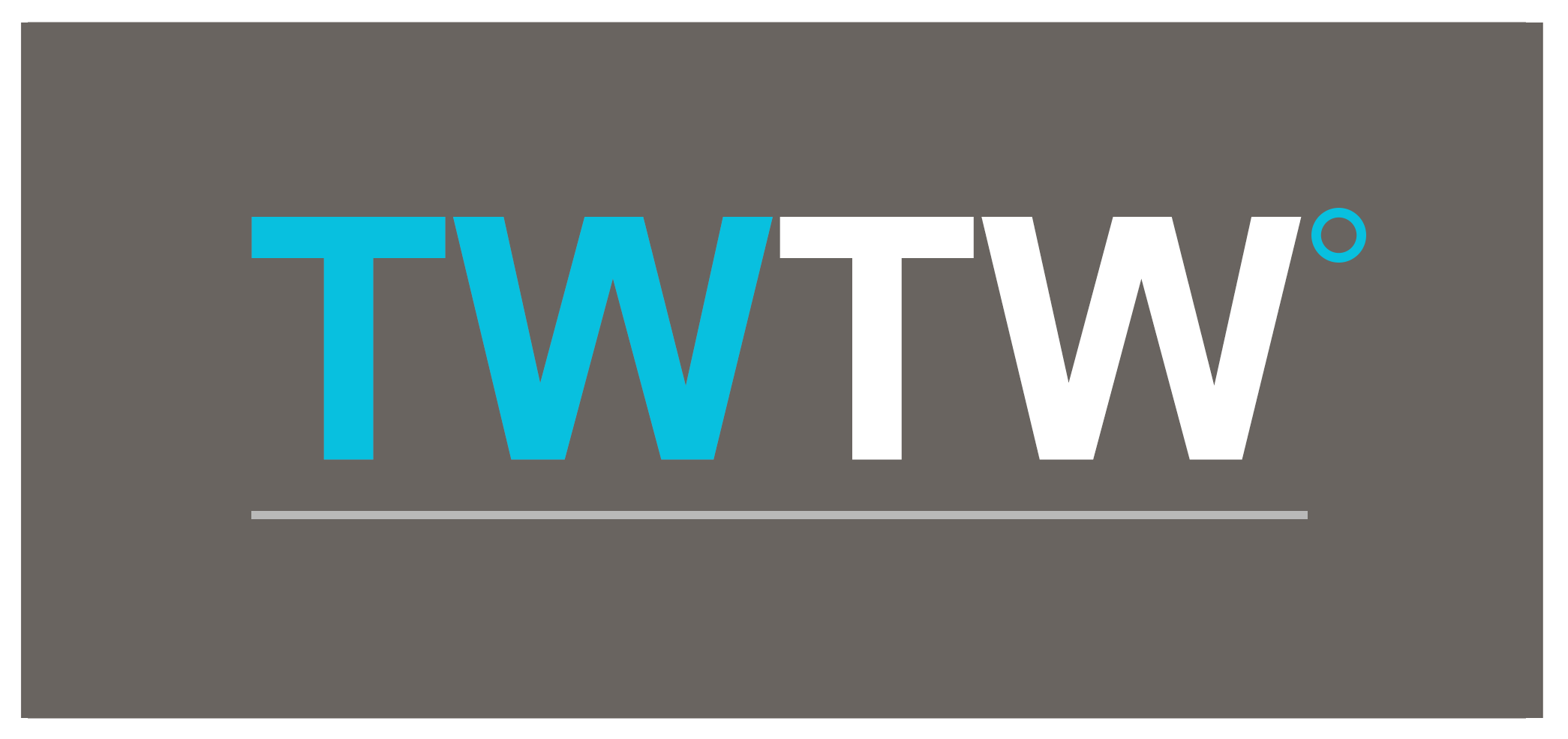 In 1947, it was Churchill who gave a typically rousing speech in Zurich, calling for "a kind of United States of Europe." Although his successors initially spurned the EEC, Conservative Prime Minister Harold Macmillan applied to join it in 1961. French President Charles de Gaulle vetoed the British application first in 1963 and then again in 1967. For the tall French president, Britain was a maritime and commercial power, "linked through her exchanges, her markets, her supply lines, to the most diverse, and often the most distant, countries." British euroskeptics agree.
The majority of the UK felt differently. This famously pragmatic nation of shopkeepers lacks Gallic pride and kept pushing to join the EEC. In 1973, with de Gaulle safely out of power, the country got its chance. The UK entered the EEC under Edward Heath, another Conservative prime minister. In the 1975 referendum, 67% voted in favor of joining the EEC after the three main parties and all national newspapers supported this move. This was a time of oil shocks, inflation, unemployment, strikes and power cuts. The EEC held out promises of economic gain that have never entirely been fulfilled.
Right from the outset, Europe divided both major political parties. The Labour Party split in 1981 when pro-Europeans formed the Social Democratic Party. Anti-Europeans led by Michael Foot disagreed with Thatcher, their bête noire, on everything except Europe.
In 1988, Thatcher gave an iconic speech, rejecting "a European super-state exercising a new dominance from Brussels." Her call for free markets, trade and reduced government intervention has now become an article of faith for euroskeptics. On Black Wednesday in 1992, the pound crashed from the European Exchange Rate. It remains a burning memory, and euroskeptics point out that it was a glorious day in the long-run because it returned control of monetary policy to the UK. A devalued pound enabled the British economy to emerge out of recession and ushered in a period of growth that only ended with the Great Recession in 2008.
Many in the Conservative Party and everyone in the United Kingdom Independence Party (UKIP) support leaving the EU. Some of them have imperial hangovers. Others have island mentalities. But euroskeptics have a point. The modern managerial style of European politics lacks leadership. It lacks courage, vision and imagination. No longer is there a place in the European capitals for a Winston Churchill or a Charles de Gaulle.
Cameron has won concessions far short of his claims. He wants to continue the UK's open marriage with the EU with special lovers like the US on the side. The time has perhaps come when the British can no longer continue to muddle through. There are fundamental questions to answer and difficult choices to make. The referendum, to misquote the Duke of Wellington yet again, promises to be "a damn close-run thing."
*[You can receive "The World This Week" directly in your inbox by subscribing to our mailing list. Simply visit Fair Observer and enter your email address in the space provided. Meanwhile, please find below five of our finest articles for the week.]
---
Obama Has Right to Nominate New Justice, Despite What GOP Says
Republican presidential candidates try to interpret the US Constitution for political motives, whilst celebrating Scalia's originalism.
On February 13, the stage of the Republican presidential debate in South Carolina was rife with hypocrisy, as candidates celebrated Justice Antonin Scalia's originalism and commitment to the US Constitution while many of them, in the same breaths, denied Barack Obama's right to nominate a new justice in the waning months of his presidency.
The Constitution is clear on the issue: As per Article 2, the president has the right, and the duty, to nominate new Supreme Court justices when vacancies occur. The Senate then has the right, and the duty, to consider the president's nomination and confirm or deny it. The president's nomination first comes before the Senate Judiciary Committee, whose 20 members decide whether to send a candidate for consideration before the full Senate.
As Republican presidential hopefuls debated each other just hours after news had broken of Scalia's death… Read more
---
Time Running Out for Tsipras and Greece
Alexis Tsipras must fully commit to Greece's bailout agreement in both letter and spirit.
The popularity of Greece's radical left-wing Syriza party is on the decline. In January,polls showed that support for Syriza—which struck a power-sharing agreement with the right-wing Independent Greeks (ANEL) party after romping to victory in January 2015 on an anti-austerity ticket—had fallen by almost 50% since it was re-elected in September.
The same poll showed the center-right New Democracy party had opened up a significant lead over Syriza, suggesting a shift in Greek politics after 12 months of broken promises and non-delivery.
It seems that Prime Minister Alexis Tsipras, the charismatic young leader who swept the party to power last year, is finally paying the price for ditching the opposition to severe cuts that took him into government—which he swiftly jettisoned when it became obvious he had no option but to play ball with the Greece's creditors. Not only did Tsipras… Read more
---
The Muslim Woman Who Fights Like a Man
An Australian boxer talks to Maria Khwaja Bazi about being a Muslim woman and someone from an ethnic background.
Bianca "Bam Bam" Elmir is dressed in a sky blue shirt, squished on a Skype screen on an early morning in Melbourne. Although she is half a world away, her energy is evident even through a screen. Next to her is Jemma van Loenen, the producer of Bam Bam, the documentary.
We establish her history immediately: "I come from a Lebanese background, my grandparents migrated in the '50s to Australia. I was raised in Canberra, where I'm based, by a single parent, my mom, who divorced my dad when I was very young. I was 2."
Shifting slightly, she adds, "I met my dad at 27 properly; we've had a very loose relationship since then. My mom, on the other hand, has raised me on her own." It is not the first time in our conversation that I am… Read more
---
Israel's Challenge is Becoming An Active Actor in Middle East Politics
Can Israel take advantage of new political openings in the Middle East?
At best, politics in the Middle East is shifty to the point of anarchy, but since the events of 2011, erroneously called the "Arab Spring," the region has become completely chaotic. Whatever the basic causes of this volcanic eruption are somewhat dwarfed by the obvious consequences, chief among them the partial collapse of state systems in the post-independence era.
Yemen, Libya, Iraq and Syria are states by name, but in reality, they are failing political entities, engaged in civil wars that are focused on the question of identity and political stability. Other countries are grappling with the same problems, though not exercising the level of mayhem as the states mentioned. Taken together, it seems that we are now witnessing an updated version of the late Fouad Ajami's description of the Arab predicament. There are, at least, two important differences between previous crises in the Middle East… Read more
---
Trump and the Future of Muslim Students in America
The Republican frontrunner's proposed policy has low benefits and high costs.
Donald Trump's proposal to ban Muslims from entry to the United States started out as a political anomaly. Yet as the idea is repeated in the media, it is gradually slipping into the subconscious of American public opinion till the odd becomes the norm. Even if Trump doesn't win the Republican primaries or the presidential election, the "Trumpization" effect would push other Republican candidates to offer similar ideas, dragging the whole platform into a "race to the bottom."
Being a Muslim student in America, I am in the first category of Trump's "untouchables" that includes African Americans, immigrants, the disabled, the poor and so on.
According to the Institute of International Education, about 105,000 international students in the US, in the academic year 2013-14, came from seven Muslim countries that are among the top 25 nations of origin of international students in America. In 2014, students from… Read more
The views expressed in this article are the author's own and do not necessarily reflect Fair Observer's editorial policy.
Photo Credit: MediaPictures.pl / Shutterstock.com
---
We bring you perspectives from around the world. Help us to inform and educate. Your donation is tax-deductible. Join over 400 people to become a donor or you could choose to be a sponsor.
For more than 10 years, Fair Observer has been free, fair and independent. No billionaire owns us, no advertisers control us. We are a reader-supported nonprofit. Unlike many other publications, we keep our content free for readers regardless of where they live or whether they can afford to pay. We have no paywalls and no ads.
In the post-truth era of fake news, echo chambers and filter bubbles, we publish a plurality of perspectives from around the world. Anyone can publish with us, but everyone goes through a rigorous editorial process. So, you get fact-checked, well-reasoned content instead of noise.
We publish 2,500+ voices from 90+ countries. We also conduct education and training programs on subjects ranging from digital media and journalism to writing and critical thinking. This doesn't come cheap. Servers, editors, trainers and web developers cost money. Please consider supporting us on a regular basis as a recurring donor or a sustaining member.