November 10, 2018 21:28 EDT
The small English town of Smethwick took one giant leap by honoring South Asian soldiers who fought for the British Empire.
On November 4, a statue of an Indian soldier clad in British Army attire was unveiled outside a Sikh temple in the UK town of Smethwick ahead of the Armistice Centenary. The Lions of the Great War statue — which has since been vandalized — is the first of its kind in Britain and symbolic of the 1.3 million Indians who were plunged into World War I.
It also stands as a haunting reminder of how Indian soldiers were repaid a year after the victory when British-Indian troops opened fire on 20,000 multi-faith people who had gathered near the Golden Temple to celebrate the Sikh festival of Vasakhi on April 13, 1919.
The numbers killed at Jallianwala Bagh in what is known as the Amritsar Massacre are disputed. British-Indian sources cite 379 dead, but a plaque near the Golden Temple site of the massacre reads some 2,000 were killed following the orders of Colonel Reginald Dyer, who was later promoted by the British for his "feat." Despite the blood they had shed fighting wars of the British Empire, the unity displayed by Hindus, Sikhs and Muslims that fateful day was allegedly too much for Dyer to bear.
Fast forward to 1968 when Enoch Powell, in his infamous "Rivers of Blood" speech, vocalized fears about the migration of colonized peoples, including the very migrants he had invited to plug the labor gap in the National Health Service (NHS). Addressing a room full of Conservative MPs, he said: "The Sikh communities' campaign to maintain customs inappropriate in Britain is much to be regretted … This communalism is a canker; whether practised by one colour or another, it is to be strongly condemned."
Indians were considered a threat to the British Empire in India and a threat to British sovereignty in Britain. The brunt of this colonial arrogance was felt by Smethwick's migrant population. Five decades on, the English town near Birmingham has evolved into a multicultural melting pot — from Afghans, Indians and Pakistanis to Brazilians, Iraqis and Portuguese.
Smethwick is a five-minute train ride from Birmingham city center, which is where Powell first made his speech at the Midland Hotel. The town itself is also the birthplace of the UK's most racist parliamentary elections. It was fueled by a xenophobic campaign in 1964 led by local Conservative MP Peter Griffiths, who won his seat with the slogan, "If you want a nigger for a neighbour, vote Labour."
MEANWHILE…
On a rainy Sunday morning, a week before Remembrance Day, and in the heart of industrial Britain, a medley of people from different parts of the world stood submerged in a sea of multicolored turbans and headscarves to honor all the Sikh, Hindu and Muslim soldiers who fought the so-called "Great War" for the British Empire.
Sikhs comprised 20% of British Indian troops. An estimated 74,000 Indian soldiers were killed during the First World War, a further 67,000 injured. But for Sikhs of Smethwick, the lack of formal recognition of these men only served to add insult to injury. And the wounds, particularly in a place like Smethwick, run deep.
Jatinder Singh, president of the town's Sikh temple, the Guru Nanak Gurdwara, said the statue aimed to heal those wounds. Perched on a 10-foot plinth, the sculpture towers at 16-feet tall. Along with surrounding fountain and features, it was funded by the gurdwara and local Sandwell Council to the tune of £201,000 ($260,000). Created by artist Luke Perry, some of the words inscribed read: "This statue of a Sikh soldier is dedicated to the brave men of all faiths who served side by side and honours their remarkable contribution to the Great War and other conflicts."
Singh said: "We felt the need to have a monument to World War I in Smethwick because there's such a large population of Sikhs and other Asian faiths who live here. There's always been something vital missing from British history, which doesn't mention the contribution Sikhs and other faiths from South Asia and the Indian subcontinent made to fight with the British. We felt it was time to change this."
He said schoolchildren who visit the temple "can now learn how people from South Asia came and fought for Britain, even though they didn't realistically have any independence of their own."
He added: "There are still people like Enoch Powell who exist in the UK, which is why it's important to combat stereotypes and ensure people understand that we're here, and we're here to stay. We've done everything we can to make the UK a stronger, more diverse nation, and it's something we should be proud of."
But Singh mentioned that the UK, as well as formally recognizing the war effort of soldiers from colonized lands, needed to express atonement for atrocities caused by the brutal 1919 Amritsar Massacre. He said: "I would like to hear a public apology at least from Theresa May or Her Majesty's Government, acknowledging the total wrongness of this act. If Justin Trudeau can have the guts to apologize about Komagata Maru, then perhaps the British should take a leaf."
Birmingham MP Preet Kaur Gill, the UK's first female Sikh politician, agreed. "On the one hand we helped serve your country, and on the other, you repay us like this? And when the British did finally decide to leave, they left a mess," she said. "The 1947 partition of India led to one of the worst exoduses in the history of the world. After that, there was the Indian government's treatment of Sikhs with the raid of the Golden Temple, and we still don't know what happened there."
She said xenophobic sentiments toward ethnic minorities in the UK were a reflection of empire, as seen by Powell and Griffith's racist election campaign. But she added such attitudes have also continued with political events like Brexit dividing the country and spawning a climate of hate crime and intolerance toward immigrants and people of all backgrounds.
Gill added: "That's why it's really important for people to understand the past. We need to acknowledge and take responsibility for it to clear up misunderstandings and prevent ethnic minorities in the UK from becoming even more segregated."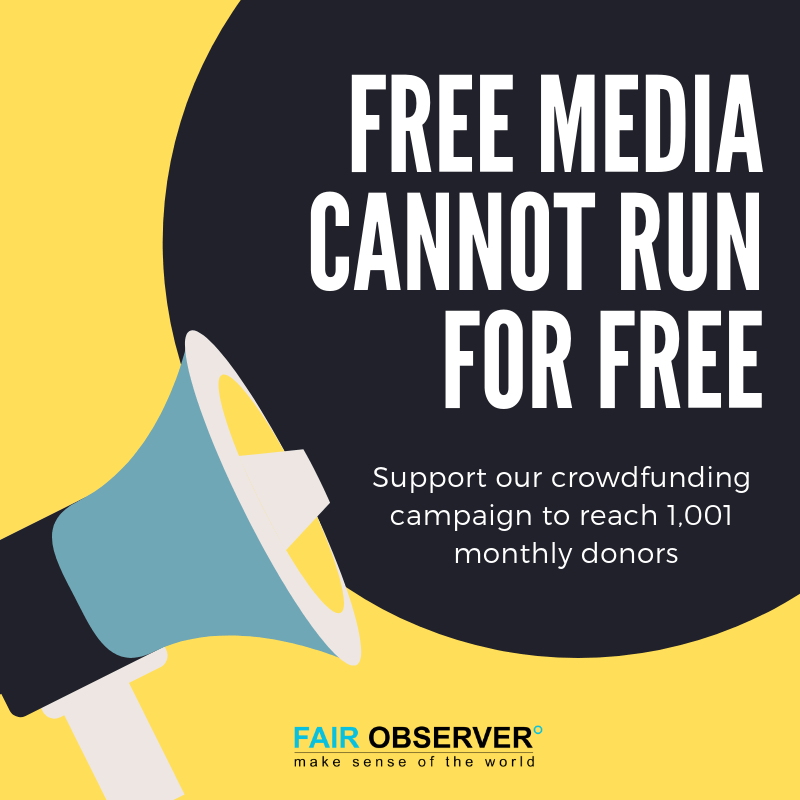 The statue, she said, was a "necessary" form of symbolism "in the absence of an education system that failed to address the truth about the South Asian contribution to WW1." She said any little acknowledgement that had been shown has never done any justice, particularly in light of atrocities committed against those who fought for the British Empire.
From Enoch Powell and the Rivers of Blood to Nigel Farage and Brexit, the small town of Smethwick has experienced an Armageddon of its own. While first-generation migrants recall the verbal and physical abuse triggered by the anti-immigrant sentiments of the 1960s, second and third generations say they cannot help but feel the impact of the hostile environment that surrounds them.
But the Lions of the Great War statue holds a mirror to white British anti-immigrant attitudes — those that reflect a delusional and arrogant empire convinced of its own benevolence. It screams "lest we forget" the soldiers of colonized lands who not only helped win the wars of the empire, but were also deployed as killing machines to murder their own people, as witnessed in the Amritsar Massacre. The embodiment of a political statement, it also demonstrates the potential to collectively recognize the demons of Britain's colonial past. At the same time, it conveys that Remembrance Day is less about the glorification of war than about the brutal, genocidal tendencies of an empire and its victory at war.
The small town of Smethwick took one giant leap by honoring South Asian soldiers who fought for the British Empire. The words "about time" was the response that reverberated from people of various nationalities in the area and beyond. And as one local resident who didn't want to be named said, "The hypocrisy of commemoration does become easier to bear."
The Lions of the Great War statue has the potential to aspire millions of people across the UK — some with ancestors who either fought for the empire or were brutalized by it. Should other towns and cities begin to follow suit, it could demonstrate the potential to combat an anti-immigrant climate in a post-Brexit world and change the shape of things to come. 
*[A version of this article was originally published by New Internationalist.]
The views expressed in this article are the author's own and do not necessarily reflect Fair Observer's editorial policy.
For more than 10 years, Fair Observer has been free, fair and independent. No billionaire owns us, no advertisers control us. We are a reader-supported nonprofit. Unlike many other publications, we keep our content free for readers regardless of where they live or whether they can afford to pay. We have no paywalls and no ads.
In the post-truth era of fake news, echo chambers and filter bubbles, we publish a plurality of perspectives from around the world. Anyone can publish with us, but everyone goes through a rigorous editorial process. So, you get fact-checked, well-reasoned content instead of noise.
We publish 2,500+ voices from 90+ countries. We also conduct education and training programs on subjects ranging from digital media and journalism to writing and critical thinking. This doesn't come cheap. Servers, editors, trainers and web developers cost money.
Please consider supporting us on a regular basis as a recurring donor or a sustaining member.
Support Fair Observer
We rely on your support for our independence, diversity and quality.
Will you support FO's journalism?
We rely on your support for our independence, diversity and quality.
The IRS recognizes Fair Observer as a section 501(c)(3) registered public charity (EIN: 46-4070943), enabling you to claim a tax deduction.