Relations between Russia and neighboring Belarus are often denoted by strategic tit-for-tat. Reactions in the past weeks over disputed subsidies and tainted crude oil demonstrate that the alliance between the two post-Soviet states is unsettled. Any hint of insecurity within the Russian sphere of influence is detrimental to Moscow, and so authorities there seek to contain any hint of friction. Conversely, Minsk tactfully airs its grievances as a way to better position itself politically vis-à-vis the Kremlin and the West.
These approaches are diversions of the mutual intent to engage in dogged diplomacy, where both sides argue their respective importance to the other's security framework or political stability.
The deterioration of relations comes at a time when Russian President Vladimir Putin hopes to breathe new life into the supranational entity of a Union State. On the 20th anniversary of the ratification of the prospective federation, a more profound integration of Belarus with the Russian Federation seems perpetually stalled. Negotiations and proposals continue to be exchanged, but the current political environment is vastly different than when the treaty was initially signed.
In 1999, the Russian economy was the strongest among the former Soviet republics. It made economic sense to harmonize the weaker economy of the "brotherly" nation of Belarus into Russian markets to ensure further prosperity and growth. Today, while Russia remains an economic power, international sanctions and fluctuations in energy markets led its economy to shrink. Belarus suffers from a restrictive Russian cash flow and subsequently seeks opportunities in other, primarily Western, markets, such as Germany. The current instability of Russian capital does not have the same allure that it once enjoyed.
Interest declined soon after the establishment of the union and, since then, concern over its realization continues to waver. Putin expressed his support for the project in numerous instances, however, integration becomes increasingly important when regional relationships are unstable. Belarusian President Alexander Lukashenko flirts with a rapprochement with the West, including the United States, as a bargaining tool. At the same time, Moscow seeks understated displays of leverage to shift Minsk's path solely toward integration and reliance on Russia.
Tax Maneuvers
The latest round of diplomatic spats between the Putin and Lukashenko governments flared up after Moscow began to overhaul its tax code whilst in concurrent talks for increased cooperation with Minsk. New amendments targeting the oil sector will usher in a reduction on crude export duties but an increase of taxation for mineral extraction.
For many years, Belarus (as well as Kazakhstan) imported duty free Russian crude and would subsequently export the surplus to surrounding markets. This resulted in profits for Minsk as it collected the related taxes. Moscow froze this tax arrangement on January 1, angering Minsk in the process.
Belarus contends that the loss of these significant subsidies will cost the nation between $300 and $400 million a year, as it will be forced to import Russian oil at regular market prices and without the competitive advantage it once enjoyed. Further, Lukashenko pursues compensation for losses due to lackluster crude oil prices. On the other hand, Moscow argues that the current framework is costing it billions, and that this shift is required to minimize Russia's dependence on export taxes as part of its national budget. International sanctions discernibly tighten the liquidity of Russian state assets, so that even its closest partners can no longer enjoy the windfalls of the recent past.
It is understood that Moscow utilizes its energy dominance and subsidies as an instrument of foreign policy. Tax arrangements act as a form of carrot and stick to persuade Belarus to remain firmly in Moscow's camp. Nothing changed in this regard but, rather, the application of pressure in pursuit of the union is apparent. Statements that the amount of financial compensation for Belarusian loses is contingent on the level of integration based on the 1999 treaty reveal this ultimate objective.
Negotiations continue to resolve this impediment to the realization of a union treaty and, as it currently stands, a deal seems distant. A resolution to the tax maneuver dispute remains a challenging endeavor, and although it is the predominant concern, it is not the sole aggravating issue in current Russo-Belarusian relations.
Undiplomatic Behavior
A change in diplomatic tone signifies that profound disagreements between Belarus and Russia are more critical than previously thought. In August 2018, President Putin appointed an experienced diplomat, Mikhail Babich, as ambassador to Minsk. Babich drew ire during his tenure for engaging in behavior considered disruptive, especially when stationed in a country led by a strongman. He openly met with pro-Russian opposition groups and used media interviews to broadly critique his hosts. While Babich excelled in defending Russian interests, his actions did little to rectify Belarusian grievances with Moscow.
On March 14, Babich gave an interview to the Russian state media that sealed his fate. The Russian ambassador asserted Belarusian dependence on Russian financing in numerous instances and accused Lukashenko of using flawed examples to lobby his positions in regard to oil taxation compensation. Further, he challenged that Belarusian authorities promote the notion of Russia as an enemy rather than a partner.
His statements led to a war of words with the Belarusian Ministry of Foreign Affairs. Fiery statements such as "one should not teach Russia how to live" enabled Minsk to firmly state its disapproval of Moscow's rhetoric and, in turn, escalate the tempo of current bilateral relations. Putin subsequently fired Babich on April 30, but this example of political theater revealed the deep discord between the "brotherly" nations. Babich made such statements because the Russian mission felt secure enough to state its viewpoint without any real repercussions. Moscow understands that Minsk has little room for political maneuverability within Europe at present. Therefore, blunt rhetoric can be challenged at the diplomatic level and through a rise in emotions, but politico-economic reality remains largely unchanged: Belarus is tired of its status as a constrained dependent, while Lukashenko's political antics, as well as sluggish integration, frustrates Russia.
Forbidden Fruit and Dirty Oil
The diplomatic quarrel was further exacerbated by reciprocal political actions. On April 11, Russian authorities banned the import of apples and pears from Belarus. It is claimed that the questionable fruit are not Belarusian products, but that their origins trace back to sanctioned European Union growers. In retaliation, an angered Lukashenko closed a section of the Druzhba (friendship) pipeline for repairs. The Belarusian president previously claimed that he held off on the maintenance because he understood that shutting it down would negatively affect oil revenues for Russia.
A week later, the diplomatic stalemate between Russia and Belarus reached its most expensive and public point. Belarusian officials publically announced that Russian-sourced crude in the Taftneft-owned Druzhba pipeline was contaminated with organic chlorides. Petroleum products stopped flowing toward their European destinations and, as Lukashenko predicted, it proved costly for Russia: Estimates suggest that Russia stands to lose half a billion dollars a day during the shutdown.
But this is not only about contaminated Russian crude. Lukashenko seized the political opportunity to squeeze Russia. The Belorussian president's criticism of Russia turns vocal when he seeks roundabout amendments to Russian policies. He openly toys with the notion of finding economic independence in Western markets when Moscow's decisions are not in his favor. By quickly releasing news about the contamination, Lukashenko presented himself as the gatekeeper of clean crude to European consumers, while Russia had to minimize the need for damage control.
Also, Lukashenko is in a politically advantageous position to bargain with Moscow. He can keep the issue on the bilateral agenda for the foreseeable future. Prospective recuperation of disputed export revenues stemming from the Russian tax overhaul is possible too. Belarus' deputy prime minister, Igor Lyashenko, stated that he has discussed "direct and indirect losses" with his Russian colleagues. Indirect losses discernibly refer to the collection of duties as an oil transit point.
Adjusting Leverage
Going forward, the tone between the two nations will be particularly important. Minsk understands that it holds a significant negotiating asset in integration talks and for eliciting financial assistance from Moscow. Such an asset need not come with boisterous complaints if the Lukashenko administration anticipates a favorable deal. Russian authorities depend on the stability of their considerable energy infrastructure as a key determinant of the national budget. It may be a good time to adjust the level of pressure used in pushing through any sort of Union State integration agreement. Any sort of deal seems distant at this time, so there is a questionable risk of losing both revenue and allies right now.
Commentators argue that the relationship between Belarus and Russia is "on the brink," and that Putin plans an outright annexation of its western neighbor. Applying economic pressure to bend Minsk toward a Union State solution adds to this premise. This sort of commentary heightens political drama, but it does little to consider the current situation with clarity. Russo-Belarusian relations have been strained in the past, and this is yet another episode of the saga of the two states. Squabbles over oil subsidies, financial assistance and sovereignty mark the Putin-Lukashenko dynamic. A relationship of two familiar post-Soviet leaders accustomed to consolidated power and a cult of personality requires skillful navigation. Both are cunning politicians familiar with their opponent's strengths and weaknesses.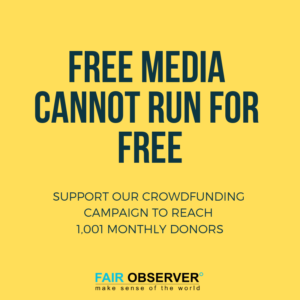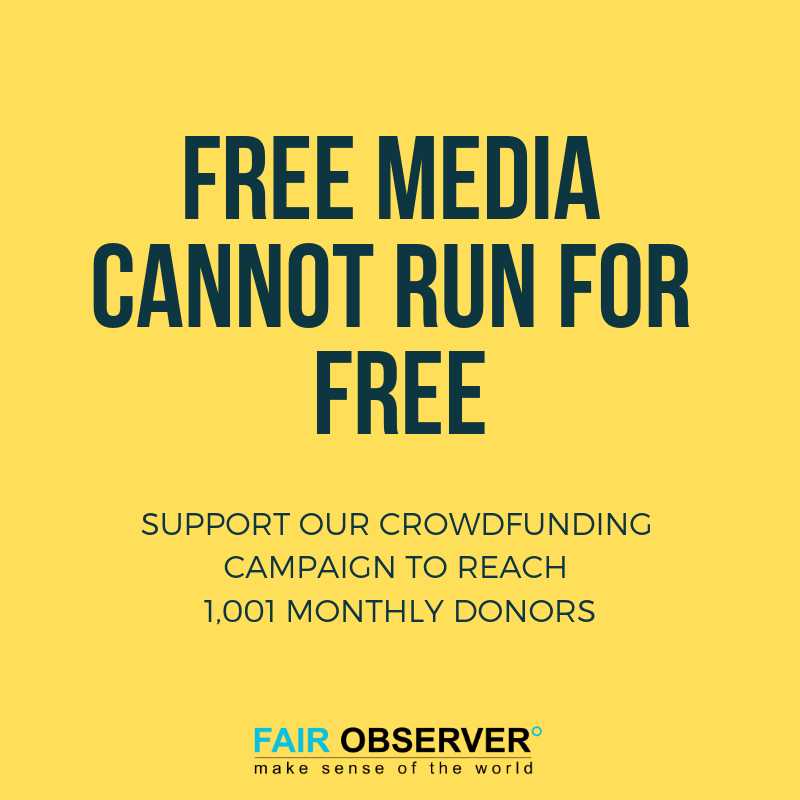 This latest episode draws greater attention because the regional political environment has changed. While Russia remains a vast market, it no longer yields the same economic power experienced before the imposition of sanctions and at the height of energy prices. Regional partnerships remain altered as neighbors question Russian intentions and prioritize Western associations.
Belarus remains Russia's closest historical ally. However, Minsk suffers secondary effects of Western sanctions. A tightened Russian budget and oil sector tax amendments mean less allocated for Belarusian interests, and grievances over finances and sovereignty are longstanding. They become more vocal and prominent once there is a receptive audience, such as the present international community uneasy over Russian expansionism.
Any threats from Lukashenko to pivot away from Russia and toward the West are tactical messages. It is impractical to assume that a strongman with consolidated power would willingly open up his form of governance to outside critique. Rather, the Belarusian president engages in these discussions to provoke Moscow in order to achieve the most advantageous deals. It is a perpetual balancing act of managing relations with the West and Russia, when profitable, for the most expedient dividends.
The current round of strained Russia-Belarus relations stand out because of the number of issues that have aligned to lay bare significant flaws in the bilateral partnership. They demonstrate how a substantial portion of Minsk's economic stability rests upon Moscow's investment in the two countries' interdependence. In return, Russia needs its neighbor for access to energy markets and its security framework.
Relations will remain unsettled until both parties reach a compromise that can be viewed as favorable for their interests. Russia wants a finalization of the 1999 Union State treaty, while Belarus prefers its sovereignty with generous financial bonuses. This will remain an extended point of friction, but it does not mean bilateral relations are irreparable.
The views expressed in this article are the author's own and do not necessarily reflect Fair Observer's editorial policy.
For more than 10 years, Fair Observer has been free, fair and independent. No billionaire owns us, no advertisers control us. We are a reader-supported nonprofit. Unlike many other publications, we keep our content free for readers regardless of where they live or whether they can afford to pay. We have no paywalls and no ads.
In the post-truth era of fake news, echo chambers and filter bubbles, we publish a plurality of perspectives from around the world. Anyone can publish with us, but everyone goes through a rigorous editorial process. So, you get fact-checked, well-reasoned content instead of noise.
We publish 2,500+ voices from 90+ countries. We also conduct education and training programs on subjects ranging from digital media and journalism to writing and critical thinking. This doesn't come cheap. Servers, editors, trainers and web developers cost money.
Please consider supporting us on a regular basis as a recurring donor or a sustaining member.
Support Fair Observer
We rely on your support for our independence, diversity and quality.
Will you support FO's journalism?
We rely on your support for our independence, diversity and quality.
The IRS recognizes Fair Observer as a section 501(c)(3) registered public charity (EIN: 46-4070943), enabling you to claim a tax deduction.