In a fair world, freedom of international movement would be a fundamental human right, and the obstacles put in its way removed.
The complex river of human movement brings with it creativity, resilience and, sometimes, challenges. But its fertile depths are the source of many of our gains if allowed to flow without barriers or dams as hindrances. It carries with it all those who might have been lost forever, filling gaps and adding expertise and strength to those who wisely welcome this rich tide. It preserves vital cultures that might have been extinguished and adds new tastes, new language and humor to the cultures that receive it.
The free movement of humanity is both life-saving and key to saving lives — the doctors, nurses and carers who fled war and persecution now work to rescue the lives of others in the societies that have welcomed them. The Refugee Council's important program to ensure doctors fleeing terror can get the skills to treat in a new language is an example of how these two sides of free movement can be combined so that everybody wins.
We have to remember the communities that escaped genocide and saved the fragments of a rich culture obliterated by crimes against humanity. In South Africa, the Jewish community is primarily Lithuanian, where the majority left before the Holocaust to escape the pogroms at the turn of the century. Those who were left were savagely destroyed, hundreds of thousands of people murdered, their memory and culture only surviving in the hearts and minds of those who had fled.
They found welcome in South Africa, where this community thrived, benefiting from the reality that, in comparison to the discrimination experienced by the non-white South Africans, they had so many doors open to them — access to education, freedom of movement, the right to work in any profession, released at last from the anti-Semitic prohibitions in Lithuania and forced conscription into the czarist army.
The Lithuanian Jews, also known as Litvaks, sometimes embraced unquestionably the opportunities open to them in the racist society of South Africa. But brave individuals recognized the common experience of discrimination and joined the fight against the apartheid regime.
Joe Slovo, the leader of the African National Congress liberation army, Umkhonto we Sizwe, and one of the critical negotiators of the peace process during the building of the democratic South Africa, arrived from Lithuania as a 9-year-old child, speaking no English and, at the age of 11, losing his mother who died in childbirth. While some joined the fight for freedom, others took their skills into remote part of South Africa as doctors, teachers and peddlers.
That river of humanity that was taking advantage of the cargo route from Lithuania to South Africa — a cheaper journey than the route to the United States — brought with them sacks of potatoes and barrels of pickled herrings for the long journey. But they also brought their culture and their talents — for some, the determination to fight for freedom and, for others, a talent for entrepreneurial exploitation. All of this would be almost entirely lost forever during the dark days of Nazism, hundreds of thousands shot in the forests, battered to death in the towns, buried in mass graves and deported to the death camps.
So few survived. All that is left in Lithuania are so many unmarked graves, empty buildings, forest clearings haunted by loss, and a few stories of escape and survival. Ascia Lieberman, her mother and sister shot, lay hidden in a haystack for three years with her father, brother and sister, concealed by a brave Lithuanian farmer. At the end of the war she came to join her family in South Africa — just one of so many of these stories.
Great River
This great river has flowed so richly all over the world — the recent intake of brilliant young women elected into the United States Congress, all the carers, doctor and nurses looking after us, British-Somali Olympian Mohamed Farah, artists and musicians from the war-torn Congo like the musical geniuses of Zong Zing Allstars, thinkers and writers such as Kamila Shamsie — and here for us, and for sanctuary and opportunity.
Many of these stories are drawn from the history of refugees fleeing oppression to make new lives and contributions in those places where they found safety. In one sense, the international framework we have seems to support that history. We have the United Nations' refugee convention and protocol, now recognized as key achievements in international law, laying down that every person has the basic human right to leave any country, including their own, and that they cannot be sent back into danger once they have fled.
But there are serious gaps here. While the convention gives refugees the right not to be sent back and imposes legal obligations on states to prevent this happening, it gives them no right to escape in the first place. This means that escaping danger is left to the refugee, and states can place obstacles in their way so that they must make perilous journeys across deserts, seas, over fences and walls, paying a high price both financially and existentially to reach sanctuary. Rather than helping them, states criminalize their journeys, preferring them to stay put, or at least stay in their region in camps designed to be temporary but which are becoming more and more permanent homes. The river is increasingly being blocked and dammed.
While there is a universal right to leave, there is no such right to enter, even for refugees. In other words, you may have the right to leave, but you have no right to go just anywhere. There is no right to international migration. At one level, there is simply a question of coherence here: How can people have a meaningful right to leave if they have no right to go anywhere else? At a practical level, it creates coercive borders that migrants have to negotiate at their peril.
But this goes to the heart of liberal politics and the states that profess to uphold liberal values in the world, and it exposes them as fundamentally hypocritical. Liberal politics is supposed to be a field where the ideas of freedom, equality and reason hold a central place. But when it comes to the questions of migration and membership, something very odd happens to liberal politics, and those fundamental values begin to recede into the background or change shape to mean something quite opposite to what we thought they meant.
A core liberal commitment is to moral equality — everyone deserves equal moral respect. This means that similar cases should be treated in similar ways rather than arbitrarily favoring some over others. Examples of arbitrary factors are to do with your sex, your gender, your identity, your ethnicity, height, weight, hair color, your physical body — these are all arbitrary from a moral point of view. They make no difference to your moral worth and to how you ought to be treated.
And yet nationality and immigration rules seek to separate people out and prevent some from moving on completely arbitrary features. We have no control over which side of a border we are born on or who our parents are. And so nationality and immigration rules violate the core liberal principle of justice. In the end, from a liberal point of view, the fact that we am born here, or that we are related to people who were born here, gives us no more moral right to be here than anyone else.
Membership Is Not for All
There is a hidden assumption at work that political communities need membership rules and coercive borders in order to function. But the fact is that the vast majority of political communities function perfectly well without those practices. Virtually every modern state has regions and sub-regions with their own rights and duties against residents, such as tax-raising powers or democratic elections, and yet people can move freely across those regions. Indeed, freedom of movement within a nation-state is a fundamental human right and is seen as unproblematic.
What we can see from this is that political communities do not need coercive controls over membership in order to prosper; that coercive borders are actually comparatively rare when it comes to boundaries around political communities; and that it is surprisingly difficult to find an argument why freedom of movement is both fundamental and unproblematic at the national level, but is rejected and seen as unfeasible at the international level.
It is important to realize that the arguments for freedom of international movement embrace all people, not only those escaping violence and terror, but also those escaping lack of opportunity and poverty. The fact is that immigration controls are used to keep the global poor where they are — the rich "global north" states welcome wealthy migrants and those they characterize as "skilled," but they do not want poor people.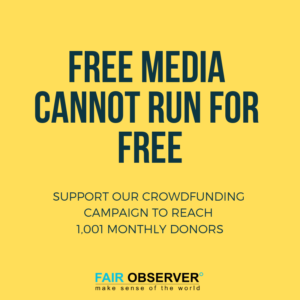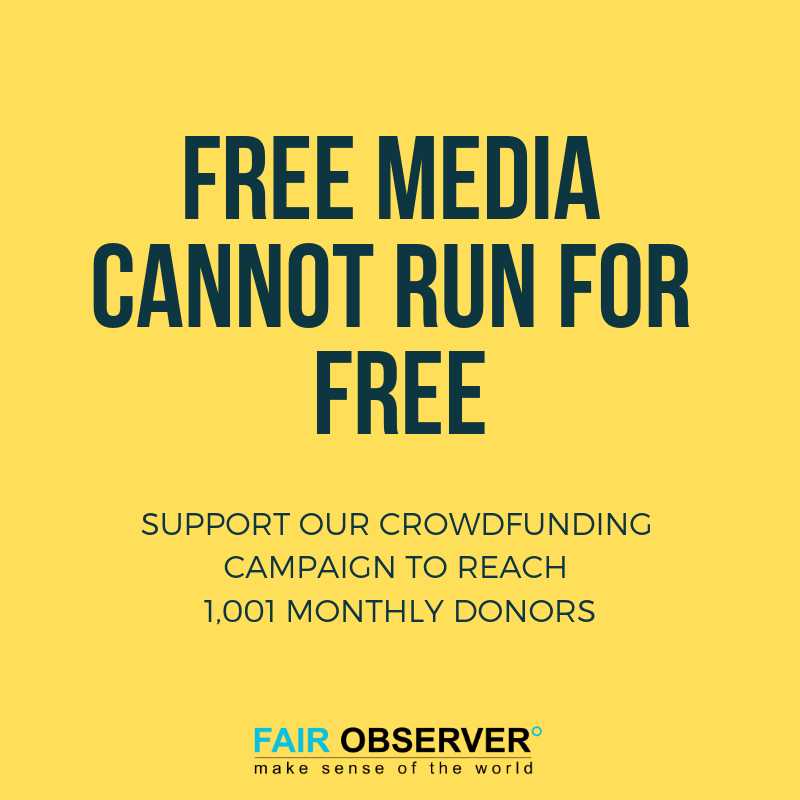 And yet it is those poor people who work in the "global south" to make resources for the global north consumption, generating massive profits for global north companies and economies, and boosting the living standards of global north citizens. We want the goods they make, we want the profits they produce, but we do not want them. We refuse to acknowledge the scale to which this system of exclusion and exploitation is built upon the foundations of colonialism and enslavement, and that the immigration controls we seek to justify are fundamentally racist.
And so we see that nationality and immigration controls are built upon layer upon layer of contradictions, hypocrisies and injustices. In a fair world, freedom of international movement would be a fundamental human right, and the obstacles put in its way removed.
But the global north is moving in the opposite direction, focusing its attention on building walls and fences. As the political leaders of the rich world use migration as a political weapon, they are not only scarring the present and damaging the future, but also erasing or seeking to rewrite the past — willfully choosing to forget the stories from the Holocaust like those of the Lithuanian Jews and so many others, and rewriting their histories in nativist terms as though pogroms, colonialism and migration never happened.
This is a process the United Kingdom is going through as it turns its back on Europe with the tragedy of Brexit, feeding off the myth of the "island nation," forgetting the history of empire and the flows of people from Europe and the rest of the world that connected this country in a network that made it so prosperous and which, in the end, enabled it to survive the Second World War.
Brexit is building new barriers that will narrow and diminish our country, as well as revisiting old ones. The door is being closed to the brain surgeon from Berlin, kind and clever Jorn, and the extraordinary talents of the French children's therapist from Maudsley, Philippe, who came cycling on a stormy night to treat a young person in crisis. And the spotlight is being turned on those who came from the former colonies under the impression they belonged here as citizens, only to discover that their presence is precarious and always open to question, like the members of the Windrush generation, who helped rebuild Britain after the war, who find themselves dragged into the cruelty of immigration detention.
Now more than ever we need to tell the stories of migration, its tragedies and its triumphs, so that the river of life can flow freely, enriching us all in the process.
*[Correction: An earlier version of this article referred to Kamila Shamsie as Khaled Shamsi.]
The views expressed in this article are the author's own and do not necessarily reflect Fair Observer's editorial policy.
For more than 10 years, Fair Observer has been free, fair and independent. No billionaire owns us, no advertisers control us. We are a reader-supported nonprofit. Unlike many other publications, we keep our content free for readers regardless of where they live or whether they can afford to pay. We have no paywalls and no ads.
In the post-truth era of fake news, echo chambers and filter bubbles, we publish a plurality of perspectives from around the world. Anyone can publish with us, but everyone goes through a rigorous editorial process. So, you get fact-checked, well-reasoned content instead of noise.
We publish 2,500+ voices from 90+ countries. We also conduct education and training programs on subjects ranging from digital media and journalism to writing and critical thinking. This doesn't come cheap. Servers, editors, trainers and web developers cost money.
Please consider supporting us on a regular basis as a recurring donor or a sustaining member.
Support Fair Observer
We rely on your support for our independence, diversity and quality.
Will you support FO's journalism?
We rely on your support for our independence, diversity and quality.
The IRS recognizes Fair Observer as a section 501(c)(3) registered public charity (EIN: 46-4070943), enabling you to claim a tax deduction.