It can be difficult to separate the alleged watchdogs of freedom from the bloodhounds of the populist radical-right discourse.
 On June 6, 2017, Sweden's national holiday, charges were filed with the Swedish international prosecution office against "a number of individuals in key positions inside Sweden's government administration, media and in the country's political establishment" engaged in "completely or partially exterminating the indigenous people of Sweden: ethnic Swedes." With reference to Swedish domestic law and the applicable 1948 UN Convention on the Prevention and Punishment of the Crime of Genocide, it was argued that the Swedes are exposed to deliberate changes of life conditions "calculated to bring about its physical destruction in whole or part."
The claim was backed up with links to official population statistics, an increase of the population propelled by foreign immigration. In the future, the charges read, "the indigenous people — the ethnic Swedes, will have been reduced to a vulnerable minority in a country previously theirs, but which have already started to change beyond recognition." The majority population will instead be composed of people "originating from failed and dysfunctional states with deeply rooted customs of violence and oppression."
The situation was already "an ongoing genocide of ethnic Swedes," this war waged through a number of tactics. The Swedish government administration was described as being infiltrated by "Zionist interests that enable and push the genocide agenda," the media "controlled by Zionists" ostracizing any opposition to the "genocide," "international financial speculators" (referring to Hungarian-born investor George Soros) who orchestrated the refugee crisis, and last but not least, "the documented existence of the Kalergi-plan" — the presumed blueprint of indigenous genocide in Europe.
Responsibility to Protect
In case these crimes not were prosecuted accordingly, the charges put forward, there was appropriate international jurisdiction to apply R2P — the UN principle of the Responsibility to Protect — which in case of failure by a government to protect its own population justifies foreign humanitarian intervention. The charges dwell on the prospect that Sweden's (unspecified) neighbors might "choose to militarily intervene against the state of Sweden over its enormous failure not only to protect its own population, but actually driving an agenda of genocide against ethnic Swedes." Passiveness from the side of the Swedish Prosecution Authority would invite "foreign countries to launch a humanitarian intervention" and furthermore, the prosecution office itself would be held responsible as an extended perpetrator of genocide.
These charges failed to reach any substantial (social) media attention. They were posted on a currently defunct website, blueshift.nu, and reposted on the website of the radical-right terror organization Nordfront, as well as re-tweeted by prolific radical-right Holocaust-denier Ingrid Carlqvist. Given their obvious saturation with anti-Semitism and unsubstantiated conspiratorial fantasies, they can, however, be read as an example of a rhetorical tool gaining more and more traction in the Swedish radical right: the hijacking of human rights in order to promote its agenda.
This trend is complex and contradictory to capture, since it operates under the false flag of cloaking the intended attack on democracy and a society ruled by law within the language of the universal values of human rights. Thus, human rights are capitalized against their intended ends. The author(s) of the charges against unspecified perpetrators of "genocide" in the Swedish state administration, media and political establishment made, for instance, use of two specific legal foundations of the Global Human Rights Regime (GHRR): the 1948 Convention on the Prevention and Punishment of the Crime of Genocide and the 2005 global commitment that state sovereignty also entails a responsibility to protect, enshrined in Articles 138 and 139 of the World Summit Outcome Document.
Radical-right references to the GHRR have been expressed at least since Anders Behring Breivik's manifesto and his trial. He styled his terrorist attack, which killed 77 people in a car bombing in Oslo and a shooting spree on Utoeya Island in 2011, as a pre-emptive defense of the Norwegian indigenous population. This way of thought is of course deeply compatible with the "great replacement" theory that motivated the March terrorist attack on two mosques in Christchurch, New Zealand.
Another popular reference in this context is UN Resolution 61/295 — the United Nations Declaration on the Rights of Indigenous Peoples. Swedish alt-right website, Fria Sidor, posted a lengthy summary of the resolution and arrived at the conclusion that "the Swedes are the indigenous population in Sweden," arguing for cultural and social apartheid. The Swedish elites were disregarding the indigenous status of the Swedes, "and they want to eliminate us." Alternative for Sweden (AFS), a newcomer among Swedish radical-right parties, jumped on the bandwagon and also declared that the Swedes constitute the indigenous population of Sweden with the right to expel any foreigners from its natural territory. Rhetorical references to the GHRR seem thus to be on the rise in connection with fear-mongering about mass immigration. These references entail particular claims linked to universal values, codified through the UN system, aimed at safeguarding the rights of minorities, the protection of domestic populations against failed sovereignty and, ultimately, genocide.
Freedom of Expression
But on a more perfidious level, the radical right extends the hijacking of human rights harking back to Enlightenment origins. The most prominent example is of course that of freedom of expression and press freedom. When it comes to the case of Sweden, it has to be noted that Swedish constitutional law has a particular piece of legislation titled Tryckfrihetsförordningen (TF), passed in 1949 but effectively in place since 1766, making it the oldest legal safeguard of these freedoms in the world, antedating both the French Declaration of the Rights of Man and of the Citizen from 1789 and the First Amendment of the American Constitution of 1791.
However, this constitutional law was never designed as, and does not constitute a license to, "say whatever you want," but draws up the legal limits of the freedoms, the limits of state interference (censorship) and the principle of public access to official records. Also Denmark passed such legislation, radical for the time, in 1770. Thus, when in 2004 Trykkefrihedsselskab (TFS, The Free Press Society) was established in Denmark, it could relate back to the longstanding constitutional history of freedom of the press.
TFS' stated purpose was to "balance" purportedly biased and "politically correct" accounts of contemporary politics, in particular related to non-European immigration, religion and culture in the "mainstream media." Under the cloak of defending core Enlightenment values, the TFS systematically attacks Islam, Muslims and Arab countries, and thus places itself within the counter-jihadist spectrum. The exposed "lies" of the mainstream media in the name of "freedom of speech" almost entirely relate to immigration, crime or the marginalization of people on the far outskirts of right-wing politics. The 2005 controversy over cartoons depicting the Prophet Muhammad acted as a proof for the society and its adherents that freedom of expression was under existential threat.
As a consequence of growing support, in 2009 an International Free Press Society (IFPS) was founded, followed in 2012 by the establishment of a Swedish sister organization, Tryckfrihetssällskapet, and the online journal, Dispatch International, available in Swedish, Danish and English. On its (as of 2019 defunct) website it was stated that the journal was established since "mainstream media have worsened to such a degree that they now constitute a threat against life, freedom and the pursuit of happiness." (Note the strange reference to the US Constitution.)
Freedom of Hate Speech
The reality, however, was a completely different. It soon emerged that the TFS mainly sought to legitimize hate speech subsumed under the right of free expression. Dispatch International can be characterized as an outright virulent Islamophobic periodical, surviving for some time on the internet and within a relatively small Facebook community, but tying into the larger radical-right narrative that since has mobilized massive electoral support.
Freedom of expression in Dispatch International and TFS was mainly used for positions such as biopolitical fear-mongering (immigration and multiculturalism as internal and external enemies); making claims about left-wing meritocracy (pointing at the internal enemies, cultural Marxists); rejecting climate change, tapping into American ZOG (Zionist-occupied government) conspiracy theories about Barack Obama's "true identity"; hailing Israel as a political actor (pro-Zionism); claiming that Swedes are discriminated against by their own political class (corrupted elites as internal enemies); and rejecting feminist critique of power hierarchies.
Whereas TFS Denmark (still very active) and TFS Sweden certainly deserve more analysis, the main point was to demonstrate how the (universal) freedom of the press and the right of free expression is claimed in order to make particularist and exclusionary statements inciting hate and contradicting the inclusionary universalist design of the rights as they were intended during the Enlightenment. Other cases could be added. In 2015, a shady organization called Academic Rights Watch emerged in Sweden, which in 2018 boosted its publicity internationally through active support by the controversial Canadian academic, Jordan B. Peterson.
ARW claims to guard the rights of Swedish university teachers and researchers "such as the freedom of expression and opinion." This purpose at first appears laudable, not least since the political regulation of the higher education sector in Sweden (which by definition is public and part of the state administration) is significant, and there are true cases of institutional nepotism and flagrant breaches of legal security that saturate the system. However, listing the main threats to freedoms, the most urgent is defined as "Swedish hyper-feminine culture is the largest threat to academic freedom" — a statement that of course raises many questions.
In a recent op-ed, the main representatives of ARW lined up with self-declared philosopher Alexander Bard — an ardent supporter of Holocaust-denier Ingrid Carlqvist — and claimed that the purported feminization of Swedish academia undermines Swedish competitiveness in research and plays in the hands of more "masculine" and "performance-oriented" academic cultures such as China. Bard has aligned himself with the new radical-right party, Citizens' Coalition, (MED), and ahead of the 2018 Swedish general election, ARW claimed that MED was the best among the parties to represent academic freedom (presumably due to their mutual collaboration.) Hence it is difficult to separate the alleged watchdogs of freedom from the bloodhounds of the populist radical-right discourse.
Fallacy of Positive Rights
Last but not least, how can we understand the use and abuse of human rights in the discourse of the radical right? Isaiah Berlin argued that rights discourse is determined by "two concepts of liberty." Berlin distinguishes between negative and positive freedoms, where negative freedom in general implies to remain unrestricted, where "no man or body of men interferes with my activity." Negative freedom thus implies a freedom from intervention, non-interference, for instance in the case of freedom of the press, the freedom from censorship. Positive freedom is, in Berlin's words, about self-mastery, to fulfill an internal wish to become something, "bearing responsibility for my choices" — it is, in other words, a freedom to something.
The interesting part in Berlin's lecture is how he relates the establishment of the differences between the two freedoms to political systems. Over the course of history, the definition of the relationship between political subjects and governments can be generally viewed as a struggle of the expansion of negative freedoms, increasing rights of non-infringement, starting with the Magna Carta, one of the first formal restrictions of executive power. Now, a political system where the relationship between political subjects and government is largely balanced through negative freedoms places the burden of commitment largely on the external agent — the state or the political community in general.
In the case of freedom of the press this implies, for instance, the absence or constraint (through law) of state censorship, direct or indirectly. Since a limit (of infringement) is clearly drawn in the sand, it is also relatively easy to define trespassing (both from the side of the external agent and the individual) and call for legal/constitutional prosecution. Negative liberties have thus a tendency to be relative, in relation to legal rules, in relation to an external agent or other internal agents.
On the contrary, a political system that regulates the relationship between political subjects and the government largely through positive freedoms, officially grants a number of areas for self-fulfillment, but it is far more difficult to call for their delivery and to determine properly the borders between political power (external agent) and individual responsibility. Berlin clearly made the point that the abuse of positive freedoms can be linked to totalitarian forms of government without binding specifications on the limits of infringement.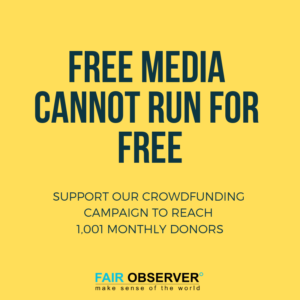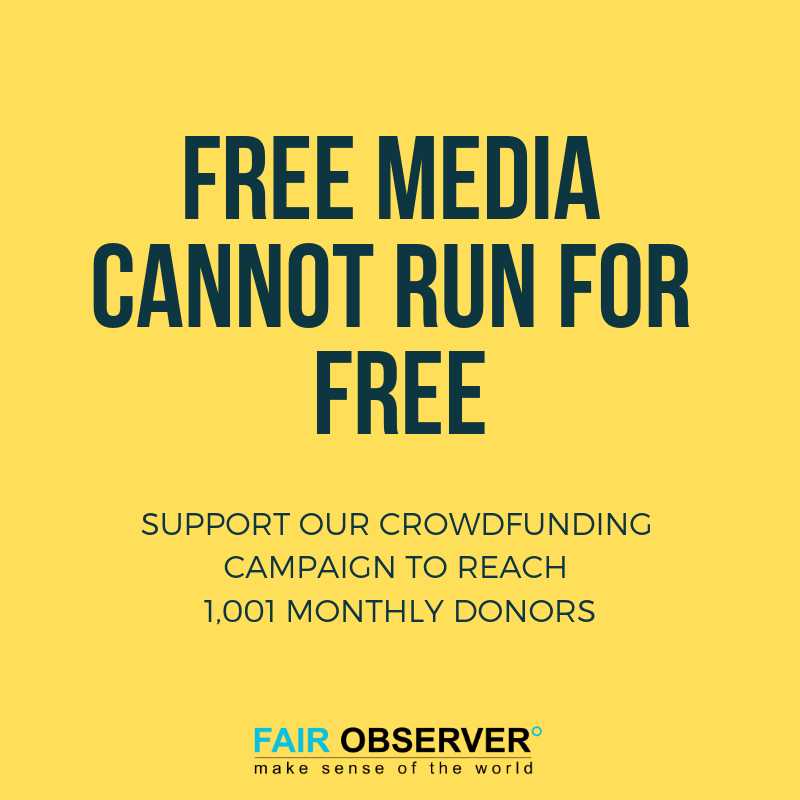 Positive rights have a tendency to be perceived as absolute claims, identified as non-negotiable. The persisting debate around positive and negative rights within the human rights tradition demonstrates that it is difficult to establish a clear-cut consensus concerning a hierarchy between a shortlist of basic freedoms and a potentially unlimited list of extended freedoms. Furthermore, there is a complex labeling exercise around which of them can be perceived as negative or positive, relative or absolute and finally, in which case responsibility lies with whom and to what extent — external agency/state or/and internal agency/individual.
Judging from the content expressed by the radical right under the false flag of press freedom, freedom of expression or even academic freedom, it is possible to derive the following: These freedoms are essentially depicted as a positive right, i.e. an absolute (non-negotiable) right to say (or teach) whatever you like, without any limitations, liability or analysis of consequences.
As it happens, what then is said is generally derogatory, unscientific, propagandistic twisting historical facts, always directed against someone else — another culture, religion, civilization — elaborating enemy images and conspiracy theories and undermining trust in existing political affairs. As Berlin warned, it is far easier for totalitarian systems to claim positive freedoms, since the level of commitment, from the side of the external agent, is lower than to operate in an intellectual mode where we constantly have to consider and to negotiate the appropriateness of external infringement and mutual responsibilities (within reasonable legally defined limits).
With its one-eyed perception of human rights as exclusively positive rights, and with its constant neglect of understanding the value of negative liberties, it seems the radical right prepares its followers for a totalitarian state of mind, the acceptance and promise of absolute, unreflected self-fulfillment — at the cost of the rights of others — without calculation of reasonable and legal inhibitions in relation to external agents or other internal agents. This lopsidedness threatens to undermine the full and universal dimension of human rights and their Enlightenment legacy, and should remind us of their proper application. 
*[The Centre for Analysis of the Radical Right is a partner institution of Fair Observer.]
The views expressed in this article are the author's own and do not necessarily reflect Fair Observer's editorial policy.
For more than 10 years, Fair Observer has been free, fair and independent. No billionaire owns us, no advertisers control us. We are a reader-supported nonprofit. Unlike many other publications, we keep our content free for readers regardless of where they live or whether they can afford to pay. We have no paywalls and no ads.
In the post-truth era of fake news, echo chambers and filter bubbles, we publish a plurality of perspectives from around the world. Anyone can publish with us, but everyone goes through a rigorous editorial process. So, you get fact-checked, well-reasoned content instead of noise.
We publish 2,500+ voices from 90+ countries. We also conduct education and training programs on subjects ranging from digital media and journalism to writing and critical thinking. This doesn't come cheap. Servers, editors, trainers and web developers cost money.
Please consider supporting us on a regular basis as a recurring donor or a sustaining member.
Support Fair Observer
We rely on your support for our independence, diversity and quality.
Will you support FO's journalism?
We rely on your support for our independence, diversity and quality.
The IRS recognizes Fair Observer as a section 501(c)(3) registered public charity (EIN: 46-4070943), enabling you to claim a tax deduction.