In this edition of The Interview, Fair Observer talks to Leonard Swidler, professor of Catholic thought and interreligious dialogue at Temple University, Philadelphia.
Interfaith dialogue is a necessity in our age. In a world suffering from armed conflicts, diplomatic standoffs and trade wars, cooperative and constructive interaction between people of different religious traditions is fundamental to solidifying peace and stability, and stemming racism, xenophobia, radicalization, violent extremism and terrorism.
Interreligious dialogue is about encounters — it drives respect, mutual understanding and appreciation for common values. Interfaith dialogue helps debunk the myths and eradicate the stereotypes about religion that politicians abuse to further their (often populist) agendas.
The 1893 Parliament of World Religions at the World's Columbian Exposition in Chicago, Illinois, is often referred to as the birth of the modern interfaith movement, even though interfaith dialogue has ancient roots. There have been notable examples of collaboration between the devotees of different religions in the far past. In the 16th century, the emperor Akbar the Great encouraged tolerance in Mughal India where people of various faith backgrounds, including Islam, Hinduism, Sikhism and Christianity, lived.
It's also narrated in the Bible that Cyrus the Great, the king of Persia, allowed the Jews to return to their homeland and ordered a temple to be built in Jerusalem upon a decree from God in the first year of his reign. It is for this reason that Cyrus is talked of favorably in the Bible and loved by the Jews.
While such plagues as Islamophobia and anti-Semitism continue to spread intolerance and mar relations between Muslims, Jews and Christians, faith leaders have a crucial responsibility to preach engagement, interaction and peaceful dialogue among their followers to prevent these social gaps from widening further.
Leonard Swidler is professor of Catholic thought and interreligious dialogue at Temple University, Philadelphia. He is the co-founder and director of Global Dialogue Institute and is a major figure in the scholarly study of interfaith dialogue. In this edition of The Interview, Fair Observer talks to Swidler about interreligious dialogue and the major obstacles blocking successful cooperation between the leaders and adherents of the world's many faiths.
The text has been lightly edited for clarity.
Kourosh Ziabari: What are the prerequisites of successful interfaith dialogue? What should be done before religious leaders sit together to discuss their differences and shared values?
Leonard Swidler: The essence of interreligious dialogue is to learn from the dialogue partner so we can grow — and a growth of knowledge, no matter how slight, is a growth in me, and hence a change in me. My dialogue partner is not me, and so necessarily sees reality from his or her family, gender, wealth and religious perspective, which will be the same or similar to mine, and necessarily different from mine. That combination of the livening person is what I want to learn about in dialogue so I can live more fully on the basis of the always expanding, deepening understanding of reality. In brief, as in a mantra I composed, "Nobody knows everything about anything — therefore, dialogue!"
Ziabari: Deadlock in interfaith dialogue emerges when there's a feeling that religions reject pluralism and only approve of their own teachings and principles. Do Islam, Christianity and Judaism clash because they are not ready and willing to listen to each other?
Swidler: In fact, all three of the monotheistic religions — Judaism, Christianity and Islam — affirm the possibility of living a good, "salutary" life outside their own tradition. The Jewish tradition, at least from the Middle Ages, has maintained that gentiles — that is, non-Jews — could live a righteous life simply by living according to the seven Noahide Laws: not to worship idols; not to curse God; to establish courts of justice; not to commit murder; not to commit adultery or sexual immorality; not to steal; not to eat flesh torn from a living animal.
Although the phrase "Extra ecclesiam, nulla salus" — outside the church there is no salvation — was first formulated by St. Cyprian in the 3rd century and repeated several times throughout the Middle Ages, particularly at the 1420 Ecumenical Council of Florence, at the Vatican Council II [1962-65] the Catholic Church declared that every person must be free to choose and follow her or his religion, or none at all, and that the state should protect this right.
In Islam, from the beginning — that is, in the Quran — it states that "there shall be no compulsion in religion." As my friend and colleague Professor Khalid Duran noted in his section of the book The Power of Dialogue: Jewish – Christian – Muslim Agreement and Collaboration, in the Meccan revelations, the principles announced tended to be general, and hence often meant to be a follower of islam. The lower case "i" means to be "devoted" to God and follow the fundamental moral principles, as distinct from upper case "I" Islam, which indicates being a member of the "institution" — the umma, which means a worldwide Muslim community, rather like what "church" means in Christianity.
---
The mass media need to do everything they can to promote two absolutely essential practices in this new era of globalization on all levels: deep dialogue and critical thinking. They must promote not the superficial exchange of superficial information, but self-transformative deep dialogue and critical thinking.

---
Ziabari: Do you think that religious extremists who push to take the full credit as the representatives of divine faiths are able to block a meaningful and profound dialogue between religions and stifle interreligious understanding?
Swidler: No, the extremists will not stop serious dialogue. Rather, they in the end drive the good-willed majority of persons to rouse from their sleep and actively seek out their "other" neighbors around the world.
Ziabari: How do you think the 9/11 attacks undermined the efforts made by academics and religious leaders to bring Muslims, Christians, Jews and followers of other faiths closer to each other? Is it possible to undo the detrimental impacts of that tragedy on interreligious dialogue?
Swidler: Actually, 9/11 has launched a worldwide entrance of multiple forces of Islam into the dialogue. Back in 1978, my friend Eugene Fisher and I were asked by Sargent Shriver, a brother-in-law of President John Kennedy and the founder of the Peace Corps, to bring together 10 each Jewish, Christian and Muslim scholars from around the world to enter into serious dialogue.
This was a serious breakthrough. We met first every half a year, and then annually, with work in between, until 2008 — a full 30 years. Around the third year, the 10 Muslims said to themselves that they should look for fellow Muslims who had an openness to dialogue: They looked, and looked, and looked, but could find none. Then, about three years after September 11, some 130-plus Muslim scholars from around the world wrote a public letter, "A Common Word Between Us and You," calling for dialogue. Since then an avalanche of Muslims at all levels around the world have joined the dialogue with increasing energy.
Ziabari: You are a professor of Catholic thought and interreligious dialogue. What does Catholicism say about dialogue with other religions and faiths?
Swidler: The official Catholic position on interreligious is expressed in several Vatican II documents committing not only the clergy but "all the faithful" to engage in dialogue with other Christians, other religions, even non-believers, and the "modern world." This was a total reversal of the previous almost two millennia of "We're right, and you're wrong" — a 180˚ turn. That can be seen not only in Rome and the Catholic hierarchy and priesthood, but all across the Catholic massive educational and health systems, and all Catholic systems and laity.
Ziabari: How does the mass media contribute to the facilitation or obstruction of interfaith dialogue? How are they performing today?
Swidler: The mass media need to do everything they can to promote two absolutely essential practices in this new era of globalization on all levels: deep dialogue and critical thinking. They must promote not the superficial exchange of superficial information, but self-transformative deep dialogue and critical thinking, which can be summarized in two words: ask questions!
Expanded slightly into the three Ws: What precisely are you talking about? (This is most of all not followed, and leads to intellectual, and worse, disaster.) Whence the information? (First-hand? Biased source?). Whither does the claim lead? If when the claim is traced further down the line leads to disaster, to a reduction ad absurdum, then one must trace it back, even to the point of origin if need be, to where the blunder occurred, and correct it.
Ziabari: Muslims and Christians together make up about half of the world's population. What makes understanding and dialogue between them so complicated and difficult? Why can't their leaders reach a comprehensive and viable agreement on how to solve their differences?
Swidler: Actually, in very many ways, dialogue is not difficult. However, our histories of interaction, and the relatively separate histories of Western civilization and Islamic civilization since the Enlightenment, have caused a huge gap, which needs to be bridged, for we all now live in a global world.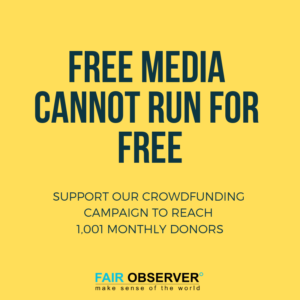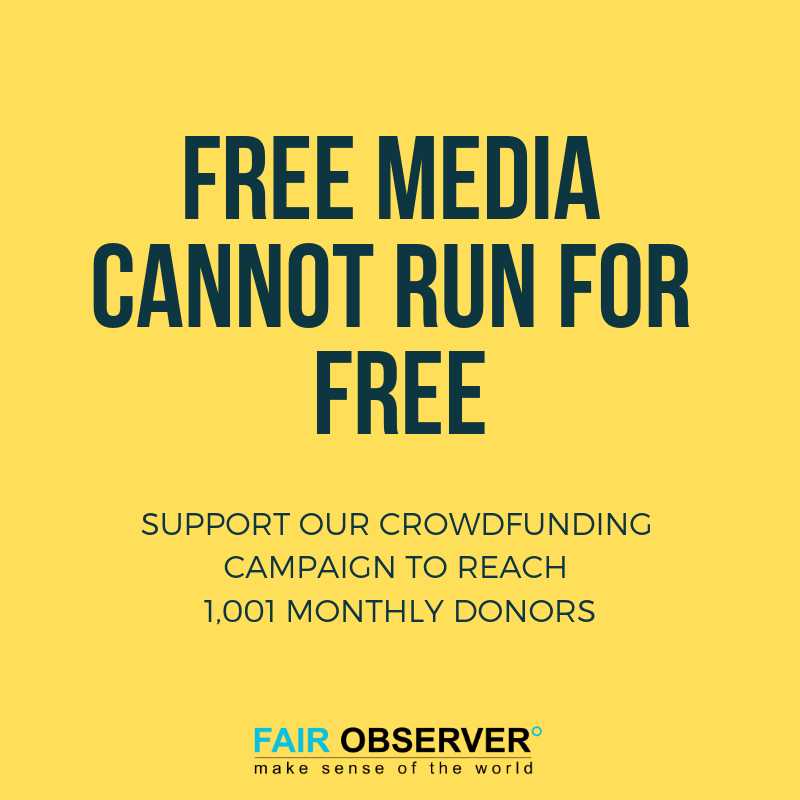 The beginning started very badly. Very shortly after the death of [Prophet] Muhammad in 634, Arab-Muslim armies broke out of Arabia and in a few decades conquered all of Christian North Africa and Spain, all the way to northern France, until they were forced back into Spain by Charlemagne. From that bloody beginning there ensued a constant battering by Muslim armies against Christian kingdoms, until Constantinople fell in 1452, and in the middle of the 17th century Muslim armies were for the second time battering on the walls of Vienna.
However, at the same time, within the Islamic empire from Spain to the Philippines, an incredibly rich civilization reigned and flourished for 1,000 years.
However, in the 12th century Christendom started to revive from the invasions of the scourge of barbaric Germanic and other tribes. It did so partly by learning from the Muslim civilization in Spain and the Mediterranean, which was interrupted by the violent, but in the end unsuccessful, Crusades of the 11th-13th centuries. Christendom then caught up to Islam in its own 14th-16th Renaissance, the 16th-17th century Scientific Revolution, and roared past it in the 18th-century Enlightenment, after which it gradually morphed into Western civilization, and thence now to global civilization. For the most part Islam, despite its 1,000-year glorious civilization, did not participate in the Industrial Revolution and the subsequent modern world. This caused and causes deep-seated discontent and only slightly veiled jealousy, having been so great and triumphant for 1,000 years.
The Islamic world must reach out to the West, and not just on the scientific surface, but to its deep intellectual center, to be sure, with the help of the West, with its Greco-Roman and Judeo-Christian heritage, which must reach out to the Islamic world in an outstretched hand manner, which is fundamentally Christian. And at the center of Christianity there is that Jew: Rabbi Yeshua ha Notzri — Rabbi Jesus of Nazareth.
The views expressed in this article are the author's own and do not necessarily reflect Fair Observer's editorial policy.
For more than 10 years, Fair Observer has been free, fair and independent. No billionaire owns us, no advertisers control us. We are a reader-supported nonprofit. Unlike many other publications, we keep our content free for readers regardless of where they live or whether they can afford to pay. We have no paywalls and no ads.
In the post-truth era of fake news, echo chambers and filter bubbles, we publish a plurality of perspectives from around the world. Anyone can publish with us, but everyone goes through a rigorous editorial process. So, you get fact-checked, well-reasoned content instead of noise.
We publish 2,500+ voices from 90+ countries. We also conduct education and training programs on subjects ranging from digital media and journalism to writing and critical thinking. This doesn't come cheap. Servers, editors, trainers and web developers cost money.
Please consider supporting us on a regular basis as a recurring donor or a sustaining member.
Support Fair Observer
We rely on your support for our independence, diversity and quality.
Will you support FO's journalism?
We rely on your support for our independence, diversity and quality.
The IRS recognizes Fair Observer as a section 501(c)(3) registered public charity (EIN: 46-4070943), enabling you to claim a tax deduction.