December 23, 2018 22:21 EDT
In this edition of The Interview, Fair Observer talks to Carole Cusack, professor of religious studies at the University of Sydney.
To those who celebrate it, Christmas is as important as the history of Christianity itself. The religious and cultural celebration connects millions of people throughout the world who speak a variety of languages and come from different backgrounds but share the same religion and calendar. Christmas, however, has evolved throughout the years to become a worldwide fiesta that is both religious and secular, integrating a range of pre-Christian and pagan traditions into the festivities.
As the annual festival commemorating the birth of Jesus Christ, Christmas is observed by most on December 25. It has become so popular that many non-Christians around the world mark it by exchanging gifts, putting up decorations and "inviting" Santa Claus to their parties.
There are few celebrations like Christmas in which gift-giving, enforcing familial bonds, generosity, charitable giving and social communion are encouraged. Many Christmas-related rituals in different countries have been inscribed on UNESCO's list of intangible cultural heritage of humanity. One example is the men's group Colindat, shared by the Republic of Moldova and Romania. Each year and prior to the advent of Christmas, groups of young men gather in villages across both countries, go from house to house, perform festive songs, and receive gifts and money from the hosts. The rite of Kolyady Tsars, which belongs to Belarus, is also an example.
Christmas has a strong presence in Western popular culture and literature. Such notable books as A Christmas Carol by Charles Dickens, Journey of the Magi by T.S. Eliot, A Christmas Memory by Truman Capote and Harry Potter and the Order of the Phoenix by J.K. Rowling are either entirely about Christmas or have stories happening in a festive setting.
In this edition of The Interview, Fair Observer talks to Professor Carole Cusack, an Australian historian of religion, about Christmas, its roots and traditions.
The transcript has been edited for clarity.
Kourosh Ziabari: Christmas is an annual festival commemorating the birth of Jesus Christ Christ, celebrated by millions of people across the world. Where did Christmas originate from? Is there any indication as to the date of the first Christmas celebration and its form and shape?
Carole Cusack: December 25 is the date on which the world celebrates Christmas, the festival in honor of the birth of Jesus Christ, the savior of the Christian faith. Yet it is well-known that Jesus was not born on December 25, and that date, deep midwinter in the Northern Hemisphere, was a time of magic and celebration since at least the Neolithic era. This was because the Winter Solstice, usually falling between December 20 and 24, marked the shortest day of the year, and monuments like Newgrange in Ireland and Maes Howe in the Orkneys demonstrate that people watched carefully for the date, as after it passed the powers of darkness, chill and death were retreating and the power of sun, warmth and life gained momentum.
The tradition of celebrating Jesus' birth on December 25 started in the fourth century. The celebration of the birthday of Mithras, the sun god of the Persians whose mystery religion was popular among soldiers in the Roman army, was also celebrated on December 25. Mithras was often perceived as a rival to Jesus Christ, and Christians took advantage of the popularity of the 25th December date to celebrate the birth of their own influential religious figure on the same day.
Ziabari: Christmas was historically associated with revelry and drunkenness and it's reported that Puritans banned it in the 17th century until being restored as a legal holiday in 1660. Are these accounts, attributing misbehavior and irresponsible drinking to Christmas, true?
Cusack: The northern European midwinter festivals included Yule, which celebrated the rebirth of the year as the sun returns after the solstice. The evergreen conifers that are still used as Christmas trees were green and palpable signs of life amidst the winter snows. The tradition of the Yule log, which burned on the night of the festival and smoldered for days afterwards, perhaps relates to the tree that upholds the world in Germanic and Scandinavian mythology, Yggdrasil, which is an ash tree. Feasting and drinking raised people's spirits and assisted them to make it through the remaining two months of winter and look forward to spring.
In the Middle Ages Christians celebrated with special food and drink. The Puritans were against drinking, dancing, sport, theatrical productions, and most forms of human entertainment and enjoyment. They have inheritors today; the Presbyterians of the Scottish island of Lewis do not sing hymns or do anything on the Sabbath. It's difficult if you are a visitor on the island even to find something to eat on Sunday. Jehovah's Witnesses do not celebrate birthdays or Christmas, either.
Ziabari: There are many non-Christians who cherish Christmas today as well as millions of Christians who celebrate the festival. Does this mean that Christmas is not merely a religious occasion and has crossed the boundaries of ideology and faith?
Cusack: Christmas has become a cultural event, associated with the giving of gifts and lavish meals with friends and family. Many religions have festivals around that time. Chanukah, which means dedication in Hebrew, is an eight-day long "festival of lights," in which each day is marked by the lighting of a candle in the menorah — multi-branched candlestick. The festival commemorates the victory of Judas Maccabaeus and his brothers over the Seleucids, and the reclamation of the Temple in Jerusalem for the worship of Yahweh. The Jewish calendar date at which it begins is the eve of Kislev 25, which generally falls in December. Special prayers and blessings are recited each day.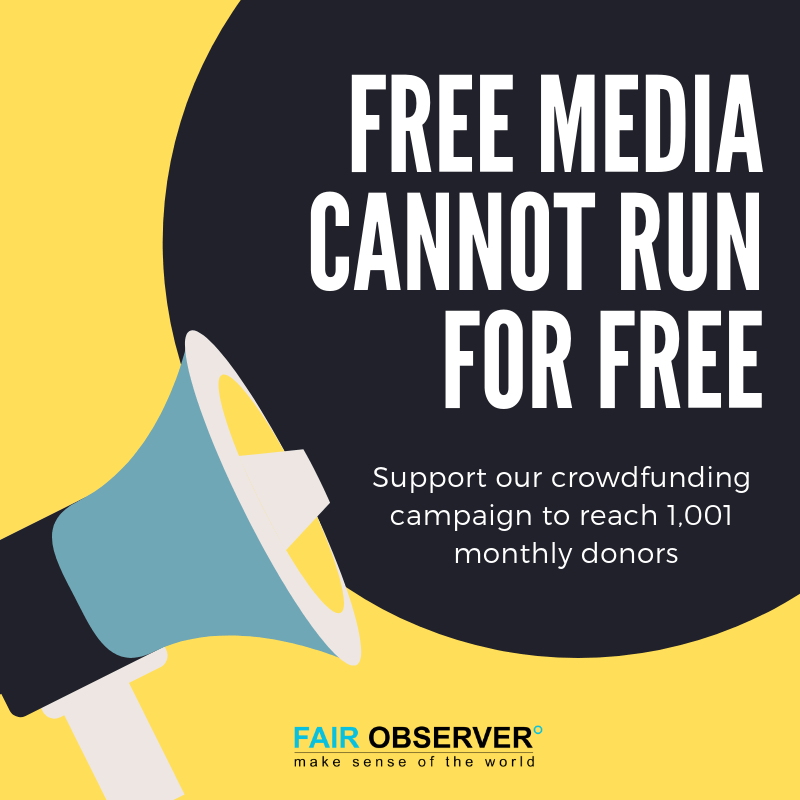 Buddhist communities around the world hold Bodhi Day gatherings on December 8. This commemorates the enlightenment of the Buddha, born Siddhartha Gautama. Vesak is the festival that celebrates his birth. Buddhists put fairy lights on Bodhi trees or ficus religiosa, and hang ornaments representing the Three Jewels of Buddhism — the Buddha, the Dharma or law, and the Sangha or monastic community. Rice and milk are eaten to recall the meal the Buddha ate after he abandoned strict asceticism.
Ziabari: What are some of the most notable Christmas traditions that continue to be observed today? Why are they important?
Cusack: The popularity of decorating a pine tree as part of Christmas also has its origins in non-Christian traditions from the northern parts of Europe where Yule was celebrated at the mid-winter solstice. The traditional Christmas tree is an evergreen, whose green branches defy the chill winter and point to the ultimate victory of the sun.
The idea of giving gifts may be traced to the Bible, in which the infant Jesus was presented with gold, frankincense and myrrh by the Three Wise Men, named in apocryphal texts as Caspar, Balthasar and Melchior. This received a boost in the Middle Ages, when Boxing Day, December 26, became a holiday when masters gave their apprentices and other employees "boxes," that is, gifts.
Ziabari: What do you think is the most important message that the celebration of Christmas sends?
Cusack: The message of Christmas now is largely about gathering with friends and family. The consumerist aspects are deeply integrated into the Western celebration, though Asian countries are generally less materialistic.
In South Korea, Christmas is a public holiday even though around 70% of the population is not Christian. There are many Christmas trees with twinkling lights, often with a red cross on the top, and lavish Christmas displays in shop windows are common. For many non-Christians, it is fashionable to attend a Christmas church service, and groups of people walk through neighborhoods singing Christmas carols. Christmas cake, though not European-style fruit cake but either sponge cake with cream or an ice-cream cake, is a popular seasonal indulgence. But Christmas present-buying and giving to everyone at the office or at school is not part of the Korean Christmas.
Ziabari: As you noted, family gatherings are pivotal to Christmas. How do you think Christmas bridges the gaps between the family members and goes to heal family wounds at a time that families have become vulnerable to conflict and tensions of the digital, industrial age?
Cusack: The television comedy series Seinfeld introduced the world to the tradition of Festivus in Season 9, which aired in December 1997. It is traditionally held on December 23 and has the slogan "A Festivus for the rest of us!" Based on the Seinfeld episode, the celebration has an aluminum pole which is undecorated, contrasting with the traditional Christmas tree, and at the dinner there is an "airing of grievances," in which everyone complains, and also the "feats of strength," in which the host must be pinned. Festivus has more loosely been adopted by those who are not religious as a festival for anyone who just likes getting together with friends or family at a ritual occasion.
Ziabari: Does the legacy of Christmas as a cultural celebration that connects many people with different backgrounds and belongings need protection? Is Christmas susceptible to oblivion?
Cusack: The only people who advance this type of argument are generally Christians who feel threatened by multi-culturalism. For those who believe multi-ethnic, multi-faith communities are more interesting and more open-minded, these sorts of ideas are not important. Christmas is a celebration in a civic sense as well as a religious sense, and in that civic space a large number of different communities can participate.
Ziabari: What do you think about the reflection of Christmas and customs associated with it in English literature? Why is Christmas so prominent and omnipresent in the work of writers such as Charles Dickens?
Cusack: Prior to the 20th century, the majority of Western people lived in poverty and the sadness of their exclusion from society created great and moving literature. Think of The Little Match Girl by Hans Christian Anderson, a heartrending tale of a pious, orphaned child who dies in the snow on New Year's Eve. She has visions of a Christmas tree and feast before a shooting star heralds her death and her grandmother comes to take her to heaven. In the 21st century, there is still terrible poverty, and Christmas represents a time when generous acts are possible as in Dickens' A Christmas Carol. In Louisa May Alcott's Little Women, the four March girls, who are not well off, give up all their Christmas treats to a poverty-stricken family.
Ziabari: To the people of countries in which Christmas is not celebrated, Santa Claus and Christmas trees are the most significant representations of the festival. Where did they come from?
Cusack: The figure of Santa Claus, the jolly bringer of presents to good children, is derived from St. Nicholas, a fourth-century Christian bishop in the Greek city of Myra, now in modern Turkey. Two famous stories are told of him that associate him with gifts and children. First, he rescued three girls from a life of prostitution by giving their father three bags of gold for their dowries. Second, he brought back to life three young boys who had been murdered and pickled by an evil inn-keeper.
Santa Claus has associations with the North Pole and elves and reindeer are his companions in general Western folklore. In the Netherlands, St. Nicholas, or Sinterklaas, brings children presents on December 5, the day before the feast of St. Nicholas, December 6.
Ziabari: And any final thoughts?
Cusack: Here are a few other celebrations that happen at the same time as Christmas; one ancient, two modern.
Saturnalia was the Roman winter solstice festival, which was characterized by giving gifts, charity to the poor, the decoration of trees and special family dinners. The state canceled executions, war was never declared at this time, and the rich were expected to pay several months' rent for the poor or perform other acts of generosity. It started outs as a festival in honor of Saturn to celebrate the planting of autumn and winter crops, and in the first century AD the date was fixed at December 25.
Two final modern December holidays are given in conclusion. The first is Zamenhof Day, a festival in honor of Ludwig Zamenhof, the inventor of the "universal language" Esperanto, celebrated on December 15, Zamenhof's actual birthday. The second is Kwanzaa, an African-American festival established in 1966 by Dr. Maulana Karenga. It is celebrated from December 26 to January 1, mostly in America, though it has spread to Canada.
The views expressed in this article are the author's own and do not necessarily reflect Fair Observer's editorial policy.
For more than 10 years, Fair Observer has been free, fair and independent. No billionaire owns us, no advertisers control us. We are a reader-supported nonprofit. Unlike many other publications, we keep our content free for readers regardless of where they live or whether they can afford to pay. We have no paywalls and no ads.
In the post-truth era of fake news, echo chambers and filter bubbles, we publish a plurality of perspectives from around the world. Anyone can publish with us, but everyone goes through a rigorous editorial process. So, you get fact-checked, well-reasoned content instead of noise.
We publish 2,500+ voices from 90+ countries. We also conduct education and training programs on subjects ranging from digital media and journalism to writing and critical thinking. This doesn't come cheap. Servers, editors, trainers and web developers cost money.
Please consider supporting us on a regular basis as a recurring donor or a sustaining member.
Support Fair Observer
We rely on your support for our independence, diversity and quality.
Will you support FO's journalism?
We rely on your support for our independence, diversity and quality.
The IRS recognizes Fair Observer as a section 501(c)(3) registered public charity (EIN: 46-4070943), enabling you to claim a tax deduction.