Amra Sabic-El-Rayess
Amra Sabic-El-Rayess is an associate professor of practice at Columbia University's Teachers College and an international expert on corruption, education and social transformations. Originally from Bihać, Bosnia and Herzegovina, Sabic-El-Rayess survived ethnic cleansing and more than 1,100 days under the Serbian and Serbs' military siege. She emigrated to the United States in 1996, earning a BA in economics from Brown University. Later, she obtained two master's degrees and a doctorate from Columbia University, where she currently studies how and why societies fall apart and what role education can play in rebuilding decimated countries. She has published extensively on education-related issues and has lectured around the world to adult and adolescent audiences. Sabic-El-Rayess is the author of an upcoming memoir, "The Cat I Never Named: A True Story of Love, War, and Survival" (Bloomsbury, September 2020).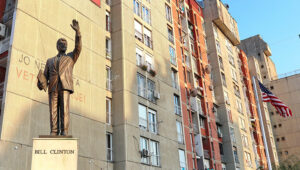 Under the malign neglect of the Trump presidency, Vladimir...
Will you support FO's journalism?
We rely on your support for our independence, diversity and quality.
The IRS recognizes Fair Observer as a section 501(c)(3) registered public charity (EIN: 46-4070943), enabling you to claim a tax deduction.
You can also contribute via