For the time being, populist red-green forces seem to have robbed the radical right of its language as well as its voters.
On March 1, Norway's far-left Red (Rødt) party polled at 7.6% — its highest ever result. If an election was called today, this could translate to 14 members in the 169-seat parliament, Stortinget, where the party currently has just one, Bjørnar Moxnes. Moxnes is young, charismatic, handsome and a straight-talker — all crucial ingredients for a political party to do well. The Socialist Left party (SV) is on 8%, with another charismatic, media savvy, likeable young man in charge.
Another party that's doing extremely well is the agrarian Center Party (Sp), which polls at 13.9% in the same Ipsos Mori survey and is also led by a charismatic and smiley young man. Even with the Labor Party (Ap) lagging behind the right at 28.2 %, the far left with Rødt, SV and the Sp would have been given a red-green majority coalition of 96 to 73 MPs six years after the second red-green government led by Jens Stoltenberg lost to the right.
The combined support for the far-left parties and the Center Party has continued to increase in 2019, while the right-wing Progress Party (FrP) is plummeting in the polls. It is now at its lowest in nearly 20 years, garnering less than 10% nationally. A combination of classic radical-right scandals, including corruption and allegations of sexual assault, along with the problems opposition parties face when ruling in coalition with "the enemy" seem to have finally caught up with the FrP. The prognosis for the local elections in September is not good, with some polls measuring FrP's national average as low as 7.3%, dropping below 5% in some municipalities.
A combination of a lack of talent, unfulfilled pre-election promises, internal conflict and operating in the shadow of the mayoral campaigns of the mainstream right Conservative Party (Høyre) and Labor are seen to be reasons for FrP's dwindling support. Maybe the party has reached its maximum capacity after six years in government, endorsing policies it campaigned against when in opposition. Or, perhaps, it has been exposed for what it really is, and the people don't like what they see.
The latest embarrassment for the Frp came in last week of February, when police had to intervene to make the minister for immigration and integration, Sylvi Listhaug, remove incitement to hatred from her Facebook page. She had previously been warned about the same post in October 2018, and the comment from a "friend" encouraging the assassination of named lawyers defending asylums seekers and immigrants had still not been removed. Listhaug feigns innocence saying she missed it, and that she always removes any offensive comments.
But it is not only the radical right that's in trouble. Infighting and lack of professionalism at the helm of Labor continue to cost the party support, hemorrhaging more than 1,500 members in just one month, and the trend sees no end. Neither the Frp nor the Ap seem to grasp what an average undergraduate of politics would see at first glance: infighting, rogue individuals, sexual harassment scandals and negative reporting are detrimental for political parties.
The Progress Party has been weighed down by scandals and government responsibility. With the right wing of the Labor Party is in charge, the leadership doesn't seem to realize that part of the explanation why it lost the 2017 election was the failure to collaborate with the far left nationally, as well as failing to act quickly to exclude sexual predators. One top politician in particular, Trond Giske, the Ap's deputy leader between 2015 and 2018, has done the party more harm than everyone else combined. Giske stands accused in several sexual harassment cases, and while he has apologized in one instance, he went on to blame alcohol and poor judgment in another.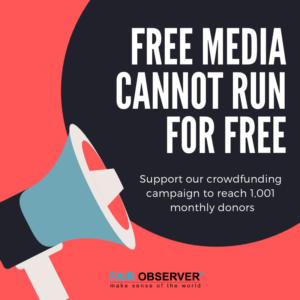 Giske clung to power as long as he could but was forced to step down as deputy leader as a result of breaking party rules on sexual harassment in 2018. Consequently, his lawyers tried to sue Ap for its treatment of Giske, who went on to launch his candidacy as deputy leader in his constituency of Trøndelag. He didn't win, but he is still a member of the party executive committee. The book Arbeiderpartiet (Labor Party) by journalists Marie Melgård and Lars Joachim Skarvøy, documents how personal conflict, power games, the 2017 election and the #MeToo movement turned the last few of years into a nightmare for the Ap.
And let us not forget that the smaller red-green parties concerned about local issues, labor rights, the environment, poverty and inequality have some very professional straight-talking politicians who have succeeded in putting the message across to an electorate tired of conflict and a lack of clarity by the big mainstream players. The party that has gained most in the polls is the agrarian centrist Sp, at nearly 15%. Its leader, Trygve Slagsvold Vedum, has even been attacked by Ap politicians for being a populist and taking inspiration from US President Donald Trump in his vitriol against the Oslo elite. The Center Party speaks out against centralization, tax reform benefitting the rich, and cuts to police and air ambulances in remote parts of Norway, and seems to have hit the nail on the head when it comes to voter concerns. It is also fiercely anti-EU and emphasizes the importance Norwegian food production and tariff protections.
Bjørnar Moxnes, the leader of Rødt, is also a straight-talker who uses populist rhetoric to get his message across. Moxnes says many are fed up with the fact that ordinary workers don't have a say in political decisions. Norway's working class feels that its reality isn't taken seriously by the political elite — be it electricity prices, road safety threatened by foreign trailers on icy roads, or the concerns about being replaced by cheaper foreign labor. Rødt is launching a big grassroots campaign to attack the government's assault on welfare and equality in rural as well as urban areas.
The party will continue the strategy of supporting "ordinary people" and stopping welfare profiteers from robbing kindergartens, nursing homes and child protection from funds under the slogan, "We will rob them of their straws sucking the state coffers dry."
For the time being, populist red-green forces seem to have robbed the radical right of their language as well as their voters. With the Frp weak, and the smaller coalition parties attracting less than 1% support, a viable left would be an alternative in Norway. With the AP losing support, the country is facing an interesting local election contest in September.
*[The Centre for Analysis of the Radical Right is a partner institution of Fair Observer.]
The views expressed in this article are the author's own and do not necessarily reflect Fair Observer's editorial policy.
For more than 10 years, Fair Observer has been free, fair and independent. No billionaire owns us, no advertisers control us. We are a reader-supported nonprofit. Unlike many other publications, we keep our content free for readers regardless of where they live or whether they can afford to pay. We have no paywalls and no ads.
In the post-truth era of fake news, echo chambers and filter bubbles, we publish a plurality of perspectives from around the world. Anyone can publish with us, but everyone goes through a rigorous editorial process. So, you get fact-checked, well-reasoned content instead of noise.
We publish 2,500+ voices from 90+ countries. We also conduct education and training programs on subjects ranging from digital media and journalism to writing and critical thinking. This doesn't come cheap. Servers, editors, trainers and web developers cost money.
Please consider supporting us on a regular basis as a recurring donor or a sustaining member.
Support Fair Observer
We rely on your support for our independence, diversity and quality.
Will you support FO's journalism?
We rely on your support for our independence, diversity and quality.
The IRS recognizes Fair Observer as a section 501(c)(3) registered public charity (EIN: 46-4070943), enabling you to claim a tax deduction.