Elevating the outlook of the common good and criticizing the destructive moral foundations of society can be part of creating the structural change required to combat climate change.
In times of global turmoil, it can seem odd to emphasize the importance of spiritual institutions in our drive to halt climate change. However, faith-based delegations flocked to this year's UN Climate Change Conference, COP24, in Katowice, Poland, from all corners of our planet. Indigenous leaders, scientists and UN officials rang the bell for attention to the foundational role spirituality plays in halting the growing existential catastrophe of climate change.
In the words of Dr. Debra Roberts, the Intergovernmental Panel on Climate Change's (IPCC) co-chair of Working Group II during an event dedicated to solidarity, "Faith communities play a powerful role even science is acknowledging."
This is not simply due to the capacity of religious institutions to shake up the 6 billion of those who identify with a faith worldwide into action. Our Anthropocene era of humans "playing God" is marked by an emphasis on materialism, mounting egocentrism and the loss of the sacredness when it comes to life forms. As a result, many are searching for foundational moral critiques of these societal norms that have become part of the catalysts driving environmental disaster. "When you stop and think about it, religion should be helping," emphasized His Holiness Gyalwang Drukpa, the Buddhist spiritual leader, at the COP24 Action Hub.
Philosophical Path to Environmentalism
Although very diverse from one another in their philosophical pathways, including the various indigenous beliefs, spiritual institutions envelop environmental issues in a two-tiered structure. First, they ingrain a heightened existential awareness, a connection to the world, a sacred importance of created life forms and emphasis on the reproductive continuity of humanity, where climate change and environmental destruction is an all-encompassing threat. Then, with provided moral practices and behaviors to maintain such existence and life forms, these ecologically conscious actions are grounded as sacred and foundational duties of individuals and community for the continuing family and society — our future generations.
From the perspective of the diverse spiritual bodies backing climate warnings and targets, this is an existential and moral question of our current social behavior requiring holistic change. With this approach in mind, religious leaders and adherents filled seats at the COP24 conferences aware of the crisis humans have wreaked upon creation. To change the status quo, they emphasize embedding scientific, indigenous and local climate mitigations and adaptation strategies into each respective region's moral practices as has been spiritually done for millennia.
Following localized community planning to meet climate targets and human well-being, they highlighted, alongside events at the Global Ecovillage Network, spirituality's role in underlining and providing structures for bringing communities together, emphasizing the common good — a mentality direly called for by climate experts.
Why is this mentality important? Because it is what shapes the way humans view the world and gear into action. This is what climate experts have been speaking about, where there is almost a nihilistic lack of strong collective conviction with holistic solutions and urgent push toward preserving life and our own continual existence, despite the tumbling pages of scientific data and warnings. There is a moral unaccountability of a rigid socioeconomic structure pushing the perpetual drive for material accumulation and unleashing humanity's desires onto the planet.
Humanity Follows the Earth
The need to curtail this is underlined in Taoism, for instance, which places an emphasis on self-discipline and constraint in our handling of the environment. This ancient Chinese religion bases itself on human actions flowing with the way of life, the Tao, and has a recurrent criticism of a world that can be exploited due to our current overreliance on the human will. As the Tao Te Ching, a fundamental text of Taoism, emphasizes: "Humanity follows the Earth, the Earth follows Heaven, Heaven follows the Tao, and the Tao follows what is natural."
Seen through this prism, fixing this ecological crisis requires a deep re-examination of our collective outlook on the world, values and the way our knowledge is structured that can then mobilize people to behave meaningfully and care deeply about climate change and ecological destruction.
---
With over 4,000 belief systems inhabiting and giving meaning to this life since the first humans, there is hope in the role of religion and spirituality in helping shape and deliver such ecological conceptualization of the world and meaningful actions that the IPCC report, Paris Agreement and environmentalists are calling for.
---
And Taoism is of course not alone. Christian moral teachings stress the principle of stewardship in God's followers to work as caretakers for the creation God has put on Earth, which is to be used, not destroyed, as the coming generations also have the right to it. Archbishop Bernardito Auza-Nuncio, of the Holy See to the UN, emphasizes this concept of sustainability: "Long before the UN and the warnings of climate change, as Catholics we have been raised with fundamental teachings of how to relate to the environment, every creation is a gift given for generations to come."
Auza-Nuncio castigated our consumerist society as the basis of our public relations, which goes against religious teachings on materialism and, like Pope Francis' Laudato Si' and the IPCC report, calling for a change in lifestyle. He couldn't underline enough the obligation churches had in integrating environmental protection into their sermons, education and programs.
Such can be seen in the Caring for God's Acre initiative in Britain, a Christian community project that can be reproduced anywhere. It focuses on restoring the land around the thousands of churches and burial grounds as a natural sanctuary for flora and fauna to thrive and serve as an embodiment of the church's core teaching in respecting nature and criticizing the incursions of industrialization on habitats.
Sacred Land
This protection of natural spaces due to their sacredness is an ecological pillar of indigenous biodiversity protection defended by top environmental organizations as what has conserved ecosystems for centuries. This is exemplified by the Marae Moana bill, meaning "sacred ocean," which is based on ancestral spiritual teachings and protects marine areas totaling over 1.9 million square kilometers. In July 2017, the bill passed unanimously in the Cook Islands Parliament.
This has been the same goal behind the Alliance of Religions and Conservation (ARC) Sacred Land project. A secular body where religious groups develop their environmental programs, it can boast some successes such as Lebanon's Maronite Church protecting a large portion of the Harissa Forest and the revival of 80 sacred Buddhist sites in Mongolia.
Buddhism's teachings on life protection are well known. However, the Buddhist Tzu Chi Foundation in Taiwan displayed another side of religious institutions in playing their classic role in organizing charities and mobilizing relief in an impeding time of worsening climate disasters. After Hurricane Harvey, following on the heels of Hurricanes Irma and Maria, damaged and destroyed over 100,000 homes in Texas, hundreds of Buddhist volunteers were weaving blankets from recycled PET bottles picked up from the streets and beaches of Taiwan for the relief shelters in America.
"We have the technology that turns this plastic into textiles," said Mei-Feng Li, a representative for the Tzu Chi Foundation, in an interview at COP24. "It is very difficult to work for hours outside in the streets and collecting bottles in the hot weather, but we can do it because we have faith."
The imperative of human charity is also particularly significant in emphasizing the need for climate finance and aid to developing nations struggling with the unfair burden of environmental disasters. Addressing this fraught topic for COP24, Father Zampini of the Dicastery Faith and Development division underlined that "Climate change is affecting our communities around the world, with the poor the worst affected. And as Christians, we have a mandate to protect the poor."
Our current animal-based diet carries a fair share of the responsibility for the deforestation and greenhouse gas emissions globally, as per the latest and most thorough research published in the journal Nature. The Buddhist emphasis on decreasing our meat consumption was also subject of an interfaith conversation with Father Zampini. In line with the environmental concerns of the journal's research calling for a global shift to a so-called flexitarian diet that entails a 75% reduction in beef consumption, they discussed reviving the importance of the Friday fast — a meat-free fast performed in commemoration of the crucifixion of Jesus Christ on Good Friday.
This weekly vegetarian day, recommended by many environmental organizations to cut back on global CO2 emissions, is anchored in emphasizing a moral behavior in the Christian collective consciousness that could have positive ecological impact. Moreover, like in Hinduism that encourages vegetarianism in its followers, it could regenerate a respect for all life forms as God's creations.
How Will We Face Our Lord?
In Islam, seeing God's hand in the existence of nature's phenomena calls for an unequivocal protection, with the existence of nature serving as proof of the bountiful mercy and intelligence of God. The powerful Islamic Declaration on Global Climate Change was issued in August 2015 by faith leaders addressed the ecological damages caused by our relentless pursuit of consumption. It called on the 1.8 billion Muslims to pay attention to the environmental teachings in the Quran. Like Christianity, it reminds people that as stewards, we have caused fasād (corruption and devastation) by wrecking the mīzān (earth's fine equilibrium) and gifts of God for our descendants, which have all been created bi 'l-haqq (in truth and with purpose). One preamble ends with an authoritative question to the deep shame of human behavior and our accountability: "How will we face our Lord and Creator?"
However, perhaps what draws much attention within the extensive compilation of the declaration is the affirmation of a Quranic passage that foretells the effect of such actions: "Corruption has appeared on land and sea by what people's own hands have wrought, that He may let them taste some consequences of their deeds, so that they may turn back." (Quran 30: 41)
Confucianism presents the same philosophical basis to explain the existence of climate change as humanity's disruption of the cosmic balance of relationships. Famous for its emphasis on structure, it uses an anthropocosmic view, which is a fancy term for its cosmic triad between heaven, earth and humans. This is the basis of the universe where everything is greatly interconnected with chi (life force or energy flow) and is ceaselessly moving and giving birth to life. All these pillars intertwined together in the creative process of life are the origin of what morality is in the human social sphere. A balance based on nature is a model for how people should conduct themselves.
This is popularly seen within the concept of yin-yang that showcases the world's dynamic equilibrium as symbol for human self-control. This relationship is further developed in allusion to plants that serve as the embodiments of virtues, meditative exercises and Chinese martial arts focus on the cultivation of one's chi, by behaving along the patterns of nature both in the mind and through physical maneuvers.
Here, the destruction wrought by climate change is a weapon turned back at us as proof that as societies we are behaving in a way against the cosmic structure and morality of which life creates. Along with the premium importance of one's family, the fact that one's own descendants are to be affected by such irresponsible actions of their elders is a deep disgrace.
Union with the Divine
Just south of China, in India, among the many spiritual and indigenous beliefs that embed environmental maintenance in their philosophy, EcoSikh highlights the importance of our communal behaviors in conserving this world. The foundation is based on the teachings of the gurus and a belief in a more sustainable future.
"The Sikh Gurus referred to the Earth as a 'Dharamsaal,' a place where union with the Divine is attained. Guru Nanak describes this in 'Jap Ji Sahib,' that amid the rhythms of Creation, the changing seasons, air, waters, the Creator established the Earth as the home for humans to realize their Divinity in this world," says EcoSikh North American program ambassador, Bandana Kaur.
Like the Japanese Shinto religion, it embodies parenthood that connects humans to an important cosmic world such as water being the father and earth the mother. However, Japan's emphasis on nature's family relations as a pillar for environmental sustainability is different, where mountains, islands, rivers, rain, sun, plants, animals and humanity are children of a divine couple, kami, and are all living in harmony with each other as blood kin.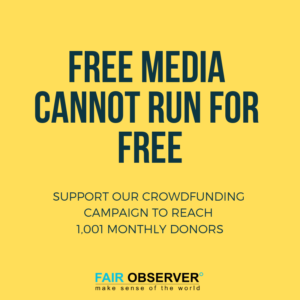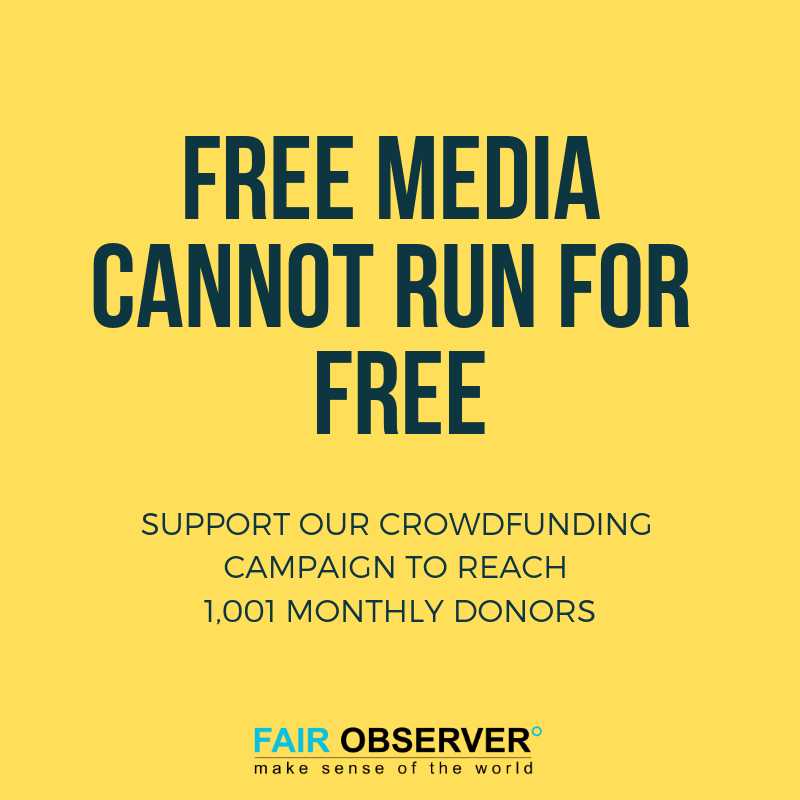 As a construction and mirror of Japan's notoriously organized culture, every being is required to maintain its own role in order for everything to work in continuous unity. This translates into a view of sacredness and awe toward nature and the invisible existence that makes all this possible, which is greatly reinforced and displayed through prayers, matsuri, of gratitude and reverence for the kami (spirit) in all things during agricultural cycles. Although a religion increasingly declining in practice in the era of industrialization, one can still catch a festival such as the Niiname-sai harvest ritual in autumn.
There are other philosophical pathways that develop different, but similarly deep, ways of underlining our relationship to nature. In an American Rabbinic Letter on Climate signed by 425 Rabbis, it first began by celebrating the breath of life that interweaves all creatures and extended a strong rebuke to corporations. The letter then echoed the need for redevelopment of human behavior as called for by the Torah: "We are especially moved when the deepest, most ancient insights of Torah about healing the relationships of Earth and human earthlings, adamah and adam, are echoed in the findings of modern science," it states, revoking Leviticus 25-26 and Deuteronomy 15 which infers a time of rest for the Earth. "In Leviticus 26, the Torah warns us that if we refuse to let the Earth rest, it will 'rest' anyway, despite us and upon us — through drought and famine and exile that turn an entire people into refugees."
A Brighter Light
The spiritual contrast provided by the world's religions to the central idea of our materialistic society is particularly important in mobilizing followers to help drive in the structural change as the latest IPCC report is calling for. "Matthews did say, 'You cannot serve both God and Mammon,'" said a Christian observer in an interview after an event by Bolivian indigenous leaders at COP24 who criticized our capitalist's society's unsustainable forms of plunder and production.
Unsurprisingly, indigenous spiritual traditions have already been highlighted by the UN and international organizations as key reasons for successful ecological protection. This author once attended a UN seminar on indigenous rights that didn't begin until we gave a prayer of thanks for creation and food, and which ended in a purification ritual.
Like the spiritual environmental successes within native communities, similar to the Kawsak Sacha proposed by Amazonian indigenous people at COP24, religious institutions may push followers to act more urgently in order to meet the IPCC's 12-year window for the world to stay below the Paris Climate Agreement's 1.5°C red line. Backing these up by highlighting religious ecological actions, uniting communities, embedding the collective ethical sense of duty in all individuals, elevating the outlook of the common good and criticizing the destructive moral foundations of society can be part of creating the structural change required.
In times where bad news and confusion seem to dominate headlines, a brighter light is trying to form itself through regeneration, quick mobilization and interfaith solidarity with indigenous peoples to halt the existential and moral crisis that is climate change. With over 4,000 belief systems inhabiting and giving meaning to this life since the first humans, there is hope in the role of religion and spirituality in helping shape and deliver such ecological conceptualization of the world and meaningful actions that the IPCC report, Paris Agreement and environmentalists are calling for.
*[An earlier version of this article referred to the Buddhist Tzu Chi Foundation as the "Buddhist Tzu Chi Compassion Relief Foundation." Updated: May 17, 2019]
The views expressed in this article are the author's own and do not necessarily reflect Fair Observer's editorial policy.
For more than 10 years, Fair Observer has been free, fair and independent. No billionaire owns us, no advertisers control us. We are a reader-supported nonprofit. Unlike many other publications, we keep our content free for readers regardless of where they live or whether they can afford to pay. We have no paywalls and no ads.
In the post-truth era of fake news, echo chambers and filter bubbles, we publish a plurality of perspectives from around the world. Anyone can publish with us, but everyone goes through a rigorous editorial process. So, you get fact-checked, well-reasoned content instead of noise.
We publish 2,500+ voices from 90+ countries. We also conduct education and training programs on subjects ranging from digital media and journalism to writing and critical thinking. This doesn't come cheap. Servers, editors, trainers and web developers cost money.
Please consider supporting us on a regular basis as a recurring donor or a sustaining member.
Support Fair Observer
We rely on your support for our independence, diversity and quality.
Will you support FO's journalism?
We rely on your support for our independence, diversity and quality.
The IRS recognizes Fair Observer as a section 501(c)(3) registered public charity (EIN: 46-4070943), enabling you to claim a tax deduction.