Olly Lennard
Olly Lennard is currently studying for an MA in Philosophy. He is a writer, comedian and actor and is constantly in turmoil about the proper order in which to list those words. He began writing for his local newspaper, the Journal, at age 13 and has since written for the Huffington Post and Freethinker magazine. He is also the presenter of the YouTube channel, Philosophy Tube.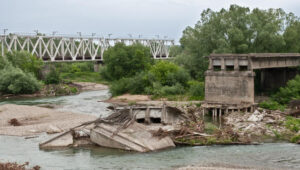 Will you support FO's journalism?
We rely on your support for our independence, diversity and quality.
The IRS recognizes Fair Observer as a section 501(c)(3) registered public charity (EIN: 46-4070943), enabling you to claim a tax deduction.
You can also contribute via