A beluga whale on a suspected spy mission off the coast of Norway adds to the ongoing Western narrative of Russian intelligence services expanding their global reach.
When it comes to animal welfare and spying, Russia has few competitors in grabbing the headlines. The Russian government faced weeks of international outcry over the confinement of over 100 belugas and orcas in a "whale jail" in the Far Eastern Nakhodka Bay. Over the past few years, the world's attention has been focused on Moscow's purported espionage and intelligence operations, including the poisoning of a former Russian spy, Sergei Skripal, and his daughter with the nerve agent Novichok in the English town of Salisbury in 2018, the recent conviction of Maria Butina on conspiracy charges in the US and the Russian hacking of the 2016 US election. It seems almost comedic that these two topics could merge in a tale of a lonely cetacean off the northern coast of Norway.
Fishermen off the coast of Finnmark noticed a strange sight of a harness-toting friendly beluga that kept trying to approach fishing vessels. They noticed the marine mammal enjoying human contact and assumed the creature was accustomed to hand feeding. Northern Norwegian waters compose part of the white whale's natural range, however, it was the behavior of the animal and a peculiar accessory it carried that sparked concerns. After closer inspection, the GoPrp harness (with no camera attached) yielded a key piece of information — "Equipment of St. Petersburg." The origins of this apparatus and the elevated global concern over Russian intelligence activities shifted these events from unusual to sensational.
Russian scientists denied any links to experiments with undercover whales. Thus, logical suppositions focused on the most obvious culprit: the Russian navy's Northern Fleet, headquartered in Murmansk. The Barents Sea hugs the coast of the Russo-Norwegian border, making it an easy, short journey for a venturing whale.
Between the origins of its harness and basic geographic locations, the presumption of a conscripted cetacean conducting activities for the Russian navy naturally perked international interest. Questions remain whether the whale can be directly linked to Russian covert operations, or if this story simply adds to the ongoing Western narrative of Russian intelligence services expanding their global reach.
Denials and History
Strong Russian voices vehemently dismissed the "spy whale theories" as utterly absurd. For instance, military historian Yuri Knutov labeled the accusations as a Western conspiracy theory, a provocation and fake news. In the same vein, Senator Franz Klintsevich rejected any notion of marine mammals serving in Russian navy operations. He considered the whole scenario to be a "Russophobic Western fairy tale."
At this point, any serious analysis proves difficult. All naval research into utilizing marine mammals is considered to be top secret. Public officials would never discuss such matters openly, even if they held knowledge of such operations. One can easily expect to hear numerous denials of Russian links to the suspect beluga if only because no military would openly admit to ongoing research. However, it is common knowledge that pinnipeds and cetaceans are often relied upon for specific underwater tasks, as demonstrated by US Navy Marine Mammal Program and subsequent research conducted in Russia.
Both the Soviet Union and Russia employed the use of such mammals for military means. In the beginning of the 20th century, famous animal trainer Vladimir Durov proposed to the Russian imperial navy that pinnipeds could be trained for naval service. In an interview with Russian radio, Colonel Viktor Barents stated that Russia never tried to cover up its use of combat dolphins: "In Sevastopol (in Crimea) we have a centre for military dolphins, trained to solve various tasks, from analysing the seabed to protecting a stretch of water, killing foreign divers, attaching mines to the hulls of foreign ships."
In the early 1980s, under the direction of Russia's Pacific Fleet, the Primorsky dolphinarium in Vladivostok strategically trained dolphins for military purposes. While similar attempts more famously took place in Crimea, at a facility taken over by Russia from Ukraine after its annexation of the peninsula in 2014, the Vladivostok installation is relevant to building a historical framework for the current situation.
Bottlenose dolphins did not fare well in the aquatic conditions of the Pacific, and specialists decided to then consider the use of animals native to the area, particularly belugas and sea lions. Speaking to local Vladivostok news in 2017, a Russian rear admiral discussed the use of two young belugas sourced from the Amur River — one performed comical tricks, while its companion engaged in more serious activities.
Funding and the need for such trained animals diminished with the fall of the Soviet Union as Russia was rebuilding its military. In 1998, the Russian naval base on Vityaz Bay was said to have retired its five belugas to civilian life due to a lack of funding. While this evidence does not automatically signal that Russia has a pod of provocateur combat whales, it suggests it has the experience required for future possible applications of such a program. The Russian Ministry of Defense expressed interest in the utilization of cetaceans and pinnipeds in recent years, and this in turn added to the mystique of the current beluga in question. In March 2016, the Kremlin purchased five young dolphins for an undisclosed purpose.
Beluga Army
Such actions suggest either biomechanical research on movements and echolocation or preparation for an active program involving marine mammals. At the time, Russia's Defense Ministry noted it had no need for "war animals," and any such programs had long been suspended. This aligns with the statements of Klintsevich and Knutov regarding the interloper in Norwegian waters.
On the other hand, these statements are in opposition to a public study that is noted on the website of the Murmansk Marine Biological Institute. The Russian Ministry of Defense is a co-partner on a scientific project studying the utilization of marine mammals for search and investigation activities. While academic studies do not necessarily translate into tactical operations, this partnership identifies an obvious interest.
However, the study's conclusions undercut the embellished theories blazing across the media that Russia is trying to build a beluga army. Under the guidance of renowned academic Gennady Matishov, results demonstrated that that while the friendly white whales are useful in regard to their aquatic skills, they often remain too personable, sensitive and easily distracted to fulfill missions, compared to seals or dolphins. They have issues with memory as well. In the case of pinnipeds and cetaceans, their unique skills are still not fully understood, and their behavior is often unpredictable, meaning there is a sense of unease when it comes to using them in intelligence gathering or other operations.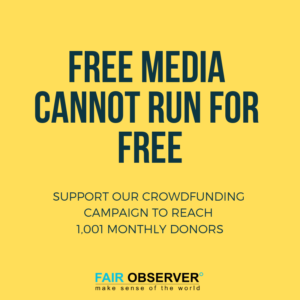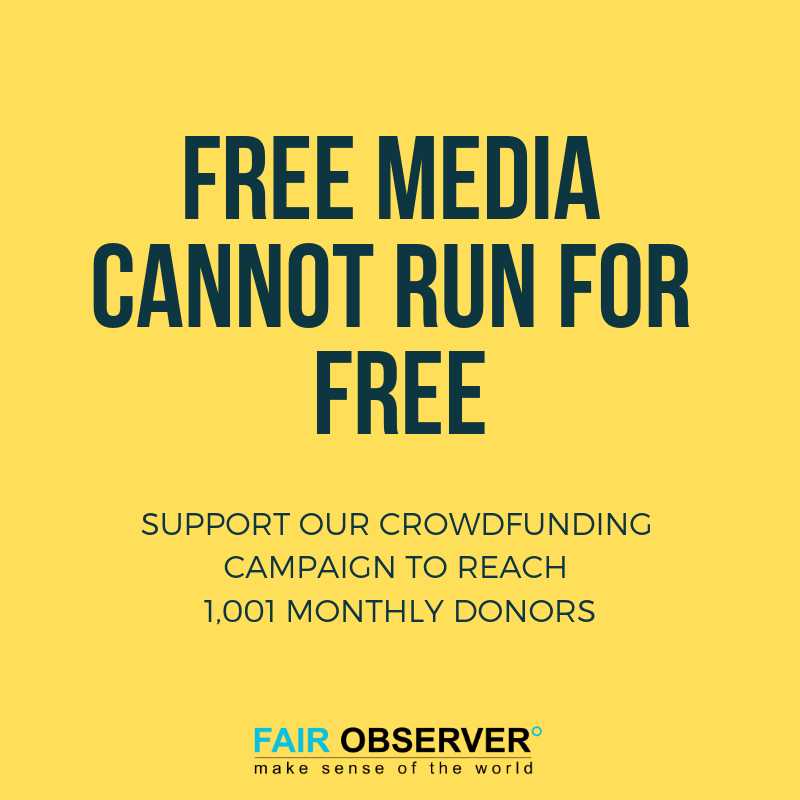 The underlying narrative surrounding the ongoing beluga scandal is that of concern among northern European nations over Russia's growing presence in the Arctic. A single white whale has come to symbolize Russia's use of discrete methods of monitoring, provocation and expansion of its influence that European nations believe will become more sophisticated in the future. Overall reactions to the beluga spy story display a real anxiety that the Russian Federation is capable of clandestine intelligence collection that now involves other species. This comes at a time when the Kremlin is perceived to have its hand in numerous espionage operations globally.
It is easier for Moscow to deny training the beluga, because marine mammals have no country allegiance, no matter what is stamped on their equipment. As Baranets countered, "if we were using this animal for spying do you really think we'd attach a mobile phone number with the message 'please call this number'?"
As far as facts go, all we know is that a personable beluga whale with a Saint Petersburg-linked harness swam into Norwegian waters. Moscow will not claim the cetacean. The now-famous beluga is free to swim in Arctic waters, and we are all left to guess where it will go next. It is a fascinating story that has many links to evidence and so satisfies a need for spy drama and stirs the world's imagination. But in the end, the likelihood of any concrete explanations as to what truly transpired in Norway remains small. One point is for certain: Moscow will try to keep its intelligence operations and its whales out of the media spotlight for the foreseeable future.
The views expressed in this article are the author's own and do not necessarily reflect Fair Observer's editorial policy.
For more than 10 years, Fair Observer has been free, fair and independent. No billionaire owns us, no advertisers control us. We are a reader-supported nonprofit. Unlike many other publications, we keep our content free for readers regardless of where they live or whether they can afford to pay. We have no paywalls and no ads.
In the post-truth era of fake news, echo chambers and filter bubbles, we publish a plurality of perspectives from around the world. Anyone can publish with us, but everyone goes through a rigorous editorial process. So, you get fact-checked, well-reasoned content instead of noise.
We publish 2,500+ voices from 90+ countries. We also conduct education and training programs on subjects ranging from digital media and journalism to writing and critical thinking. This doesn't come cheap. Servers, editors, trainers and web developers cost money.
Please consider supporting us on a regular basis as a recurring donor or a sustaining member.
Support Fair Observer
We rely on your support for our independence, diversity and quality.
Will you support FO's journalism?
We rely on your support for our independence, diversity and quality.
The IRS recognizes Fair Observer as a section 501(c)(3) registered public charity (EIN: 46-4070943), enabling you to claim a tax deduction.