Massinissa Benlakehal
Massinissa Benlakehal is a journalist based between Algiers and Tunis. His articles and photographs focus on issues relating to various social, political and security topics, as well as local development in North African, including Algeria, Tunisia and the Sahel. After having worked for Algerie Presse Service (APS) for two years, Benlakehal decided to become a freelance journalist.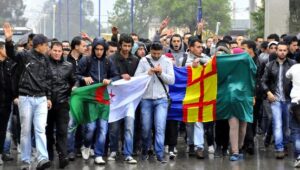 Will you support FO's journalism?
We rely on your support for our independence, diversity and quality.
The IRS recognizes Fair Observer as a section 501(c)(3) registered public charity (EIN: 46-4070943), enabling you to claim a tax deduction.
You can also contribute via