Chelsea Ebin
Chelsea Ebin is an assistant professor at Centre College, in Danville, Kentucky, where she teaches courses in public law and political theory. She is a co-founder of the Institute for Research on Male Supremacism and a senior fellow at the Centre for Analysis of the Radical Right. Her primary field of research focuses on the Christian right, conservatism, right-wing political strategies and coalition-building in the United States. In addition to this work, Ebin also researches anti-statist right-wing movements and male supremacism.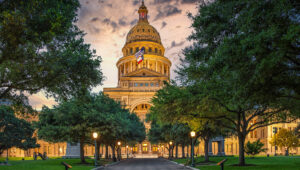 The Texas abortion ban gives us a window into the...
Will you support FO's journalism?
We rely on your support for our independence, diversity and quality.
The IRS recognizes Fair Observer as a section 501(c)(3) registered public charity (EIN: 46-4070943), enabling you to claim a tax deduction.
You can also contribute via