Will O'Brien
Will O'Brien is the 2021 international development fellow at Young Professionals in Foreign Policy. He is also the special assistant to the executive vice-president of the Atlantic Council. Prior to joining the Atlantic Council, O'Brien worked in local politics in his hometown of St. Louis Missouri; managed international partnerships and racial justice portfolios for the United Reformed Church of England and Wales in London, United Kingdom; advocated against sexual and gender-based violence for the United Church of Christ's Office of Justice and Witness Ministries and IMA World Health in Washington, DC; and worked in the office of fundraising, international relations and marketing at the Coptic Evangelical Organization for Social Services, an international development organization in Cairo, Egypt. He has a master's degree in religion in global politics from the School of Oriental and African Studies (SOAS), University of London, with a focus on international development in the Middle East and North Africa, as well as a bachelor's degree in religion with a minor in Arabic from the University of Rochester.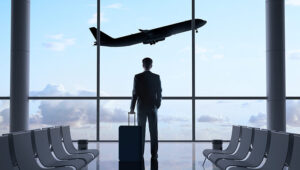 International development practitioners should continue to...
Will you support FO's journalism?
We rely on your support for our independence, diversity and quality.
The IRS recognizes Fair Observer as a section 501(c)(3) registered public charity (EIN: 46-4070943), enabling you to claim a tax deduction.
You can also contribute via