Tiantian Zheng
Tiantian Zheng holds a Ph.D. in Anthropology from Yale University. She is Professor of Anthropology in the Department of Sociology/Anthropology at State University of New York, Cortland. She is the author of five books on sex, gender, migration, HIV/AIDS, and the state: Red Lights: The Lives of Sex Workers in Postsocialist China (University of Minnesota Press, 2009), Ethnographies of Prostitution in Contemporary China: Gender Relations, HIV/AIDS, and Nationalism (Palgrave Macmillan Press, 2009), editor of Sex-Trafficking, Human Rights, and Social Justice (Routledge 2010), the lead author of HIV/AIDS Through an Anthropological Lens (Kendall Hunt Press, 2009), and co-author of Ethical Research with Sex Workers: Anthropological Approaches (Springer, forthcoming). She has also published a guest-edited journal issue, 20 refereed journal articles, 19 book chapters, and 23 invited book reviews. She is the recipient of the SUNY Chancellor's Award for Scholarship and Creative Activities in 2012, and Outstanding Achievement in Research Award in 2011. Her book Red Lights is the Winner of the 2010 Sara A. Whaley Book Prize from the National Women's Studies Association for the significant contribution to the topic of women and labor. Her book Ethnographies of Prostitution in Contemporary China is the Winner of the 2011 Research Publication Book Award from the Association of Chinese Professors of Social Sciences in the United States.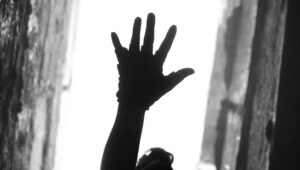 Will you support FO's journalism?
We rely on your support for our independence, diversity and quality.
The IRS recognizes Fair Observer as a section 501(c)(3) registered public charity (EIN: 46-4070943), enabling you to claim a tax deduction.
You can also contribute via