Philip Kowalski
Philip Kowalski is a foreign affairs analyst based in Washington DC. He has written essays on international affairs for the Washington Kurdish Institute, OZY and the Middle East Institute, where he was a research assistant in 2019. He completed his MA at the University of London's School of Oriental and African Studies, with a thesis on "Reurbanization in Post-Genocide Southeastern Turkey (1925-1940)." Prior to attending graduate school, Philip lived in Turkey between 2012 and 2016. He holds a BA in History from the University of Cincinnati.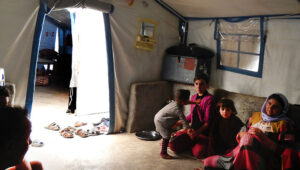 While the 2014 Yazidi genocide in Iraq brought attention to...
Will you support FO's journalism?
We rely on your support for our independence, diversity and quality.
The IRS recognizes Fair Observer as a section 501(c)(3) registered public charity (EIN: 46-4070943), enabling you to claim a tax deduction.
You can also contribute via