Hoshang Billimoria
Hoshang Billimoria is an accomplished professional with a background in commerce and accountancy. After working as a partner at S.B. Billimoria & Co., Hoshang joined the Tata Group in 1989, where he served as Deputy CEO of Tata Sons and then Managing Director of Tata Press. At this company, Hoshang oversaw the company's transformation, expanding operations into new fields. Subsequently, he played a crucial role in establishing Next Gen Publishing Ltd. in 2005, where he served as the CEO until 2020. Hoshang has also served as an independent director on several boards, including Thomas Cook, HDFC AMC, Fenner Conveyor Belting and Indian Card Clothing. Academically, Hoshang is a topper from Bombay University and also twice winner of the Deloitte Plainder Prize at the examinations conducted by the Institute of Chartered Accountants of England and Wales.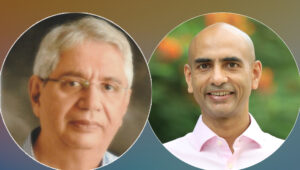 Hoshang Billimoria reminisces about J. R. D. Tata, the...
Will you support FO's journalism?
We rely on your support for our independence, diversity and quality.
The IRS recognizes Fair Observer as a section 501(c)(3) registered public charity (EIN: 46-4070943), enabling you to claim a tax deduction.
You can also contribute via