Haley McEwen
Haley McEwen is a nationally rated researcher in South Africa (National Research Foundation). She holds a PhD in Sociology (University of the Witwatersrand, Johannesburg), an MPhil in Diversity Studies (University of Cape Town), and a BA in Social Relations (Michigan State University). McEwen is currently a researcher at the Wits Centre for Diversity Studies. She is also associate editor of the International Journal for Critical Diversity Studies. Dr. McEwen's research takes a decolonial approach to understanding the "knowledge politics" that inform ways of knowing gender and sexuality diversity locally, regionally and globally.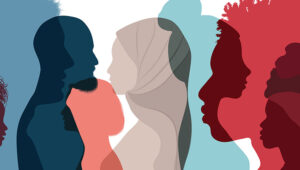 The Trump administration's blitz on critical race theory...
Will you support FO's journalism?
We rely on your support for our independence, diversity and quality.
The IRS recognizes Fair Observer as a section 501(c)(3) registered public charity (EIN: 46-4070943), enabling you to claim a tax deduction.
You can also contribute via