Enrica Fei
Enrica Fei is a PhD fellow at the Bundeswehr University of Munich. She is at the writing stage of her thesis focusing on Shia identity and post-2003 inter-state relations between Iraq and Iran. She previously worked at the Institute of Arab and Islamic Studies (IAIS) of the University of Exeter, where she lectured on modern Arab history. Fei speaks fluent Arabic, English, French and Italian and is currently undertaking a course in German. She has conducted extensive fieldwork in the region of the Persian Gulf, interviewing relevant individuals for her research in Kuwait, Bahrain and Iran. She will travel to Iraq in early 2020. Besides her academic work, she has worked as a journalist for press offices and magazines. She has published short novels and film and book reviews.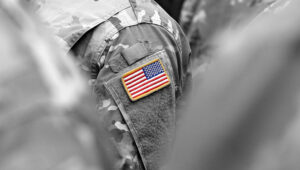 The US has left some military bases in Iraq. What does that...
Domestic unrest and foreign intervention in Iraq pose major...
September 03, 2019
Will you support FO's journalism?
We rely on your support for our independence, diversity and quality.
The IRS recognizes Fair Observer as a section 501(c)(3) registered public charity (EIN: 46-4070943), enabling you to claim a tax deduction.
You can also contribute via