Christian J. Hadjipateras
Christian Hadjipateras is a published writer and occasional speaker based in Switzerland. Born in London in 1984, he was born with a complex case of craniofacial anomalies which resulted in him having to undergo multiple reconstructive surgeries in the UK, US, France and Italy up until his mid/late 20s. Those experiences led to his passion for writing as he began to share his story at a young age. In recent years, he has also begun speaking about his story and being a voice for adults and children living with facial differences. His career took him to Los Angeles, where he was part of the writing team of a tv travel series, 'Kindness Diaries.' He then spent a few years in Athens working at Economia Group, a media outlet and has also had blogs on both the Huffington Post and Medium.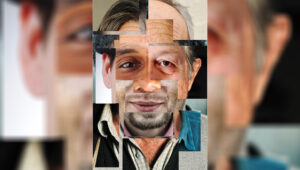 Those living with facial differences continue to face...
Will you support FO's journalism?
We rely on your support for our independence, diversity and quality.
The IRS recognizes Fair Observer as a section 501(c)(3) registered public charity (EIN: 46-4070943), enabling you to claim a tax deduction.
You can also contribute via