Bhaskar Majumdar
Bhaskar Majumdar is the founder and managing partner at Unicorn India Ventures (UIV), an India-based venture capital fund. In the past, he has been an entrepreneur as well as a media and technology executive both in India and the UK. He held senior corporate positions with The Times of India, Zee Telefilms and Altavista UK. Through his fund, Majumdar has invested in over 30 businesses that have a combined equity value of over $3 billion and are growing rapidly. He graduated from the Indian Institute of Technology Kharagpur and has an AMP from Harvard. Majumdar is a regular columnist and the author of "Everything Starts From Nothing," a book published in March 2021 on the startup ecosystem and how to navigate it.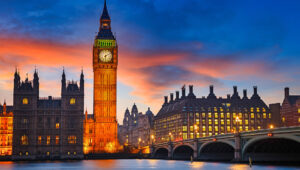 Britain, once a world leader, is rudderless today. It has...
With Vladimir Putin evoking Peter the Great, it is clear...
June 27, 2022
Bengali exceptionalism trumped Hindu identity in a...
June 14, 2021
Will you support FO's journalism?
We rely on your support for our independence, diversity and quality.
The IRS recognizes Fair Observer as a section 501(c)(3) registered public charity (EIN: 46-4070943), enabling you to claim a tax deduction.
You can also contribute via